JK Corp Limited is a member of JK Organisation. This multi-unit company is of Indian origin and is associated with the paper industry. JK Papers Ltd was founded in the year 1938 and is ranked at the second position as largest quality-paper producer in India with production exceeding rupees 650 crores. It faces competition from-
South India Paper Mills Ltd
Emami Paper Mills Ltd
Andhra Pradesh Paper Mills Ltd
About JK Papers Ltd
Type: Paper manufacturing company
Industry: Pulp and paper
Founded: 1960
Founder: Shri Krishna Kumar Birla
Headquarters: Rayagada, Odisha, India
Area served: India, Europe, Asia, North America, the Middle East
Key people: Kumar Mangalam Birla (Chairman) and V. K. Bansal (CEO)
Number of employees: 50,000
Product in the Marketing Mix Of JK Papers Ltd :
JK Papers Ltd started its product portfolio with manufacturing Straw Board. Its activities have diversified with time to include several other products related to the paper industry. JK Papers Ltd includes two ventures Central Pulp Mill and JK Paper Mill.
It's manufacturing output totals to nearly 1, 70,000 TPA paper and pulp with 115% capacity utilisation. Board and paper produced in manufacturing facilities are of high quality and because of it the company is able to maintain a good reputation in the market.  JK Papers Ltd has expanded its operations to more than five paper machines for paper printing of different grades and varieties. Product portfolio of JK Papers Ltd includes-
JK Copier
Pulp Board
JK Bond
Chancellor Bond
Airmail
Wood Free Printing
JK Laser Printing
Yellow Printing
Varnishable Maplith
White Offset Board
Opaque Printing Paper
Titanium Dioxide Loaded Tissue Paper
Chromo Paper
Enamel Board
Invory Board
Black Centred Art Board
Offset Printing
Wax Match Tussue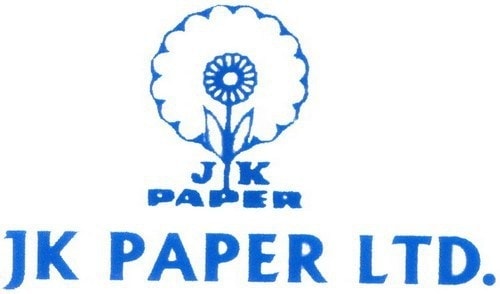 Place in the Marketing Mix Of JK Papers Ltd :
JK Papers Ltd is an Indian company and its product network has spread to overseas countries like Nigeria, South Africa, Malaysia, Jordan, Bangladesh, Sri Lanka, Germany, Egypt, Australia, Ghana, Japan and Morocco. The company started its operation in India by establishing a manufacturing board-mill for the straw board at Bhopal.
Its Central Pulp Mill is established in Gujarat at Songarh and its Paper Mill is established at Rayagada in Orissa. JK Papers Ltd has a powerful and robust distribution channel for marketing its products extensively to the consumer market. It includes services of wholesalers and distributors along with dealers, consignment agents and retailers so that products are easily available to customers.
The company has three transportation modes for shifting products to warehouses and it includes water, road and rail. It uses trucks in most cases and in few cases rail because these are much cheaper than water transport. The company has a technical team that listen to grievances of any party and tries to make amicable solutions.
Price in the Marketing Mix Of JK Papers Ltd :
The business world has become very competitive with rival companies coming up with newer schemes so as to gain an advantage over other companies. It is necessary to keep an eye on policies maintained by an opponent because in a cut-throat market if prices are different by a great margin than it is difficult to sell its products. JK Papers Ltd has adopted a competitive and penetration pricing policy for its company because it wants to maintain reasonable rates that seem affordable to its customers. These pocket-friendly and fair prices will also help in making penetration to further inroads easy and swift.
Promotions in the Marketing Mix Of JK Papers Ltd :

In order to maintain brand visibility JK Papers Ltd has adopted the wide range of promotional and advertising policies. It regularly advertises with help of print media in magazines and newspapers to post latest updates about its products. Customers are also given information about improvements and innovations via its official website. The company advertises through television and radio.
Hoardings are set up in strategic places with high population area to gain maximum coverage. JK Papers Ltd has a Trade Relationship Program that rewards the loyalty of its regular business associates. The company conducts product trials and offers sample paper to its customers for generating awareness about that item.  JK Papers Ltd is aware of its social responsibility towards its employees. It has opened medical camps and tried to provide an eco-friendly work environment. It has adopted several technologies for conservation of resources and for reducing the amount of pollutants immersed in discharged water.
Liked this post? Check out the complete series on Marketing Mix