GlaxoSmithKline is a public company of British origins. It is associated with biotechnology and pharmaceutical industry and deals with healthcare products. The company was established after a merger between two giants SmithKline Beecham and Glaxo Wellcome in the year 2000. Currently, it ranks at first position in the United Kingdom and as one of the tops in the global market in terms of largest pharmaceutical corporations. Some of its rival companies are as follows-
Sun Pharma Industries
Roche Holdings
Pfizer
Novartis
Merck
Johnson & Johnson
Bristol-Myers Squibb
AstraZeneca
Amgen
Abbot Laboratories
About GlaxoSmithKline
Type: Multinational pharmaceutical and biotechnology company
Industry: Healthcare
Founded: 27 December 2000
Founders: Sir Henry Wellcome, Sir Joseph Nathan, Allen Lane, and Andrew Duncan
Headquarters: Brentford, United Kingdom
Area served: Worldwide
Key people: Emma Walmsley, Chief Executive Officer
Number of employees: Over 99,000
Product in the Marketing Mix Of GlaxoSmithKline :
GlaxoSmithKline is a research-based multinational company. Its healthcare and pharmaceutical sections are committed to providing a better life by offering best possible options. The company is involved in manufacturing, research and development of medications and dosage-form formulation. It has a diversified product range that includes-
Pharmaceuticals – GlaxoSmithKline is involved in manufacturing products that would be helpful for diseases like mental health, diabetes, infections, cancer and asthma. In the year 2013, its best-selling items were Avodart, Advair, Augmentin, Flovent, Lamictal and Lovaza. Several medications have been developed at its facilities and are sold as generics. For bacterial infections it includes mupirocin and amoxicillin, for HIV infection zidovudine, for herpes virus infection there is valacyclovir and for parasite infections it has albendazole. Medicines are also available for diseases like malaria, gout, leukaemia, gastroesophageal reflux disorder, depressive disorder, epilepsy and migraine.
Consumer Healthcare- It includes oral-healthcare items like Aquafresh, Sensodyne and Maclean's toothpaste, nutritional drinks like Boost and Horlicks. For treatment of cold sores, it has Abreva, nasal strips and nicotine replacements like Nicorette.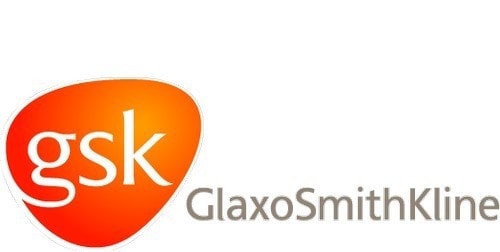 Place in the Marketing Mix Of GlaxoSmithKline :
GlaxoSmithKline has a global presence in nearly one hundred and fifteen countries and is served with an efficient workforce of nearly ninety-nine thousand employees. Its headquarters base is at Isleworth in the United Kingdom. One of its largest markets is the United States and there its headquarter barely is in Philadelphia and North Carolina and it has a division for consumer products in Pennsylvania. GlaxoSmithKline depends heavily on its Research and Development facilities and is one of the largest investor in the world for R&D. It is also the biggest funder of R&D in private sector of United Kingdom.  It has R&D sites in United States, United Kingdom, India, France, Croatia, China and Canada.
The company has facilities for biopharmaceutical products in Hungary, Germany, Canada, Belgium and the United States. For prescription products, its manufacturing sites are located in United States, Ireland, United Kingdom, Singapore, Romania, Poland, Malaysia, Italy, France and Australia. For consumer products, it has manufacturing facilities in Kenya, Brazil, Canada, United States, Ireland and the United Kingdom. GlaxoSmithKline has a strong distribution facility and its consumer products are easily available in supermarkets, hypermarkets and its over-the-counter medications are available at prescription stores and medical facilities.
Price in the Marketing Mix Of GlaxoSmithKline :
By the end of the year 2015, revenues of GlaxoSmithKline were estimated at 27206.91 million dollars and its total profits were supposed to be at an estimated 9521.22 million dollars. Market Capitalization was 99600 million dollars. The primary mission of the company is to make a difference in the global market through its products portfolio.  It wants its products to reach as many people as possible and hence it has adopted a very reasonable pricing policy so that they remain affordable to all its users. It has kept its profit margin minimum to provide maximum benefits through rational prices.
Promotions in the Marketing Mix Of GlaxoSmithKline :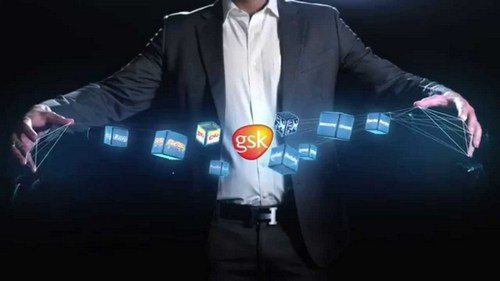 GlaxoSmithKline recognises the value of a good marketing policy and as such has adopted several strategies to market its consumer and oral healthcare products. It has taken help of electronic media and its commercials for nutritional healthcare products like Boost and Horlicks are shown in most channels of television and are also aired on radio. Print media is a strong tool for advertising and hence ads are printed in magazines, newspapers and are also displayed on billboards.
GlaxoSmithKline has roped in several celebrities like Kapil Dev, Virendra Sehwag and Sachin Tendulkar for acting in commercials and endorsing its products.  
Liked this post? Check out the complete series on Marketing Mix