Cadillac has the honour of being a second oldest brand in the United States in the automobile sector. It caters to a worldwide market and is a division of its parent company General Motors. Cadillac Automobile Company was formed in the year 1902 on August 22nd and its founders were Henry M. Leland, Lemuel Bowen and William Murphy. Cadillac is an 114-year-old brand that is synonymous with luxury and greatness. Its customers are mostly people who prefer contemporary lifestyle with a class of its own. Brand faces stiff completion from its competitors like-
Lexus
Mercedes-Benz
Acura
Audi
BMW
About Cadillac
Type: Luxury car brand
Industry: Automotive
Founded: 1902
Founder: Henry M. Leland
Headquarters: Detroit, Michigan, United States
Area served: Worldwide
Key people: Steve Carlisle (Chairman) and Johan de Nysschen (CEO)
Number of employees: Over 10,000
Product in the Marketing mix of Cadillac :
Tonneau and Runabout were first automobiles created by Cadillac and were completed in the year 1902 in the month of October. In the year 1906, the brand became a volume manufacturer for fully-enclosed vehicles. It gained a reputation for using precise craftsmanship and standardised parts.
During the 1930s, it earned a strong and favourable reputation for producing V16 and V12 engines. After second World-War its chrome-laden vehicles created unique brand awareness amongst its customers. In the early 1990s, Cadillac decided on a major turnabout that included stylish models, redesigning and improved engine. To cope with changing times of 21st-century brand has introduced a new policy Art and Science.  
Cadillac has a very strong presence in the international market and its production output in the year 2014 was a whopping 170,750 vehicles. It is a well-defined brand with numerous luxury vehicles in its product kitty. The company has laid the foundation for mass production and all its products are ingrained with technological advances that have been possible after introduction of steel roof, clashes manual-transmission and full electrical systems. This prestigious automaker is known globally for luxurious sedans but in recent times it has expanded its product portfolio to include SUVs, waggon and crossover. Its two core products for the year 2016 are
Some of its main models are 2016 Cadillac ATS Coupe, 2016 Cadillac SRX Sedan, and 2016 Cadillac Escalade ESV.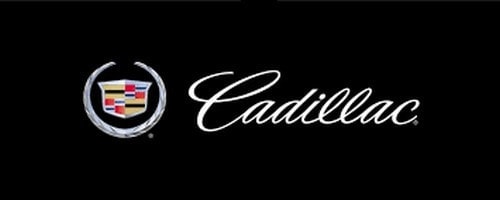 Place in the Marketing mix of Cadillac :
Cadillac is associated with luxury vehicles and has a global reach. Its primary markets are in places like China, United States and Canada with huge followings in places like Japan, South Korea, Europe and the Middle East. Company's present headquarters is situated in New York and it has opened various divisions in numerous parts of the world to enable an efficient reach to different geographical markets.
It has set up assembly plants in places like Michigan, Texas, Mexico and Canada. Cadillac boasts of a top-grade dealer network that is a huge plus point in quick and fast handling. It includes manufacturing plants, distribution services, warehouses and dealers. Warehouses are located at critical junctions that have helped inefficient distribution policies. The brand has also undertaken franchise agreements for successful operations. Cadillac has numerous showrooms for displaying its vehicles and it has also taken the help of online dealers to market and distribute its products.
Price in the Marketing mix of Cadillac :
Cadillac has targeted its customers from the upper-class section with high incomes. Its customers prefer a luxury vehicle with fine trappings that are a symbol of high-class society.  For them, money is not the first consideration as they place emphasis on comfort and high standards. Cadillac has hence decided to opt for a premium pricing policy.
Its products belong to a premium group that have unique features and this helps them to implement premium policy as high prices are a reflection of high-end products in today's market. Its premium policy has helped the company in earning high profits that result in major revenues. Vehicles are now purchased through various online shopping dealers that provide numerous benefits like discounts and service benefits that help in reducing the prices to some levels. This has helped in lowering of premium prices to affordable rates and has helped in garnering new client base.
Promotion in the Marketing mix of Cadillac :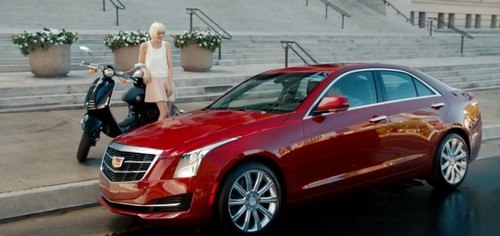 One of the most promising features of brand Cadillac is an amalgamation of traditional values and top-notch luxury. It's tagline How icon become icons helps it in creating an aura of its own. An elite brand requires a unique and exemplary promotional strategy to maintain its markets for more than one hundred years. The company has put emphasis on recruiting new blood that will work with its older marketing core to create fresh ideas for promoting this iconic brand. Its marketing team has tried to create an atmosphere that traps the American spirit of boldness and passion. It has taken help of digital platforms and traditional media to attract its customers.
Television spots are booked to create and maintain public awareness; print media helps in highlighting its numerous features and its experimental marketing influences its customers to try its products. It has also participated in motorsports like SCCA World Challenge. Cadillac brand has decided to recruit celebrities as its newest faces for publicity purposes. Famous actress/singer Kelly Rowland is a new brand ambassador of Cadillac and was seen in a commercial shot for its product CT6 Sedan.
Liked this post? Check out the complete series on Marketing Mix