Ludicorp established Flickr in the year 2004 and in the year 2005 was acquired by another popular brand Yahoo. It is a commercial website that deals in web-services, video hosting and image hosting. Some important websites that are competitors of Flickr are as follows –
500px
SmugMug
PhotoBucket
DevianArt
Instagram
About Flickr
Type: Photo-sharing website
Industry: Online photo community
Founded: February 10, 2004
Founders: Stewart Butterfield, Caterina Fake
Headquarters: San Francisco, California, United States
Area served: Worldwide
Key people: Stewart Butterfield (Chairman) and Jim Jagielski (CEO)
Number of employees: 611
Product in the Marketing Mix Of Flickr :
Flickr is a popular portal where users embed and share personal photographs. It is written in Java/PHP. Flickr is extensively used by bloggers and photo researchers for hosting various images that have been embedded in social media and blogs. Flickr is used regularly for several social media needs and it provides following services to its users–
Web Images- Images can be easily uploaded and stored on Flickr. They are easy to grab for websites and blog posts
Photo Storage- Storing innumerable photos is possible at this site and that too without any cost for free. If one desires pro-membership, he/she has to pay a minimum amount as fee
Photo Sharing – After storing images on this website it is up to the user whether he/she wants to share them with others. His/her consent is necessary for using in other websites and blogs
Optimisation of Social Media – While using images on Flickr for blog posts, one should add URL to it in the description field. It enables checking out of blog posts as soon as anyone uses or views the images. It is necessary to tag images in a proper manner for effective optimisation.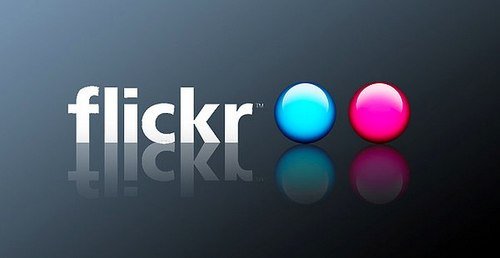 Place in the Marketing Mix Of Flickr :
Flickr looks like an online community and is available in several languages like Chinese, French, English, German, Italian, Indonesian, Spanish, Portuguese, Vietnamese and Korean. In the year 2013, it was reported by The Verge that the portal had registered eighty-seven million members and its daily uploaded image count was nearly 3.5 million.
These numbers have been growing steadily over the years. In order to access videos and photos from Flickr one does not need to register for an account but it is necessary for uploading contents on the website. Registering for an account is profitable for a user as it enables him/her to create desired profile page.
It may include videos and photos uploaded by the user and it grants him access to add another user of Flickr as his contact. Nowadays mobile has become a necessity and brand has official mobile apps for Android, PlayStation Vita, Optimised Mobile Website, iOS and Operating Systems.
Price in the Marketing Mix Of Flickr :
Flickr is a popular website and it has adopted a pricing policy that is free but with certain limitations. This is because at the end of a day every business entity needs revenue for survival. The brand offers an option of paid subscription that removes several limitations and provides added benefits. Flickr pricing policy is dependent on two account types.
Flickr Free- It is free of any cost with varied limitations and features like-
Uploading photos is possible up to 200 megabytes
It has memory storage space of one terabyte
Uploading videos is possible up to 1 gigabyte
Original photos can be downloaded innumerable times
Advertisements appear automatically during browsing
Flickr Pro – It is paid account whose annual subscription costs 50 dollars or monthly charges are 6 dollars. Its features include-
Can remove advertisements while browsing
Has Desktop bulk uploading softwares
Offers 20% off on certain photo editing softwares
Have highly developed photostats that show number of viewings
Promotions in the Marketing Mix Of Flickr :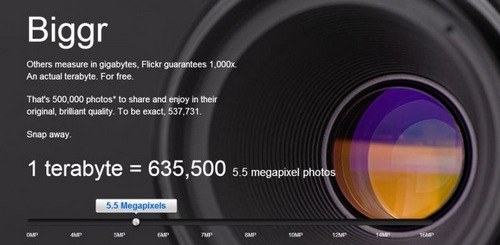 Flicker is a networking site on social media. It is a lot of followers that makes a site successful and happening. For this one needs advertisement of its products to create awareness about the brand. Flickr has a personalised blog where it shares useful information with its users. It also provides relevant help when needed to either create an account or during first time usage. Each blogger of Flickr is in itself an advertising agent for the brand. During one of its promotional campaigns Flickr adopted a viral policy in which a user had to invite and join five persons and for that, he would receive three months of free subscription.
Liked this post? Check out the complete series on Marketing Mix