Firefly Airline is a subsidiary of its parent company Malaysia Airlines. It is a full-service carrier that provides point-to-point services. The company was founded in the year 2007 in the month of March but it started its operations from 3rd April of the same year. Firefly Airline is Malaysia's first community airline and operates from several hubs and secondary hubs. Company faces direct competition from the following-
Tiger Airways
Cebu Pacific
Jetstar
Lion Air
About Firefly Airline
Type: Mint-flavored candies
Industry: Confectionery
Founded: 1932
Founder: William Knoll
Headquarters: Amsterdam, Netherlands
Area served: Worldwide
Key people: Eric Fosse (Chairman) and Philippe Vlerick (CEO)
Number of employees: 12,000
Product in the Marketing Mix Of Firefly Airline :
Firefly Airline has a powerful brand presence because of high efficiency in providing services and products. Currently, Airlines has a total fleet of twenty aircraft out of which twelve are ATR 72-500 and eight are ATR 72-600.
Both have a passenger capacity of seventy-two. At the beginning, it started with two aircraft Fokker 50 that had a passenger capacity of fifty. To expand its services further it leased the third aircraft of Fokker 50 category.
These aircraft were later replaced by ATR 72-500. Firefly Airline provides excellent services to both business and leisure travellers by offering warm hospitality and comfortable arrangements. Aircraft has an only economy class where passengers are allowed to seat according to their tickets. Baggage limit is 20 kg per passenger and the airlines do not levy fees for check-in. It also offers snacks and complimentary drinks during in-flight dining options.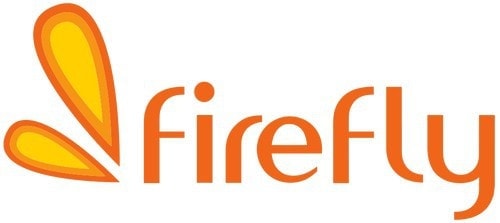 Place in the Marketing Mix Of Firefly Airline :
Firefly Airlines has two hubs for its operations in Penang International Airport and Sultan Abdul Aziz Shah Airport. It also operates from secondary hubs like Sultan Ismail Petra Airport and Senai International Airport. Some of the domestic flights that take off from Penang are to destinations like Subang, Phuket and Langkawi and flights that take off from Subang are for Singapore, Penang, Langkawi and Pekanbaru. Its headquarters base is in Petaling Jaya in Malaysia.
Firefly Airlines has a different management team from its owner company and it focuses on its operations in nearly nineteen destinations. It includes Malaysia, Thailand, Singapore and Indonesia. In order to expand their base, Firefly Airline has decided to use Malacca International Airport for flight destinations like Malacca-Singapore, Malacca-Kota Bharu and Malacca-Penang.
It has also earned the rights for flying to Subang, Penang, Malacca, Ipoh and Kuantan from Singapore. Strong online services have contributed to its brand recognition to a great extent. It is very easy to book for either an individual or groups through its portal and payment facilities includes Debit Card, Voucher, Credit Card, FPX Payment and Internet Banking.
Price in the Marketing Mix Of Firefly Airline :
Firefly Airline is a low-cost airline that provides quality services. It faces competition from several rival airlines. Firefly has adopted penetration pricing policy for its products and services as it wants to make a mark in the airline industry.
This policy is suitable for capturing and penetrating consumer market that mostly includes daily commuters and business class travellers. Airlines have created a perfect balance of right product at affordable prices by implementing economic pricing policy.  It offers reasonable prices for tickets while ensuring convenience and comfort of the customer.
Passengers are simply getting best possible services at very low fares. Firefly has been successful in retaining customer loyalty because the passengers are guaranteed of their money's worth. This has helped the company in attracting huge sales and this has resulted in providing larger revenues.
Promotions in the Marketing Mix Of Firefly Airline :

Firefly Airline has become one of the popular airlines in this region and to maintain its popularity the brand has decided to adopt a strong and vivid promotional policy. Commercials of Firefly denote its characteristics and represent fun, charm, brilliance and agility. It has taken help of both electronic media through television and social media through several portals to create brand awareness.
Thus one can easily recognise and remember the brand because of several marketing strategies. Firefly Airline offers several plans to its customers to retain their loyalty. It provides Travel-Protection scheme to protect against losses and unexpected mishaps and insurance coverage to commuters to make them feel safe during flights.
Liked this post? Check out the complete series on Marketing Mix