Strengths in the SWOT analysis of PlayStation
Outright Market leader – Sony's PlayStation is the outright market leader for many years as seen in the graph below. Xbox and Nintendo are far behind. A point to note is the big gap between the first position and the second position in the console market. This clearly shows the dominance of PlayStation over Xbox and other console brands.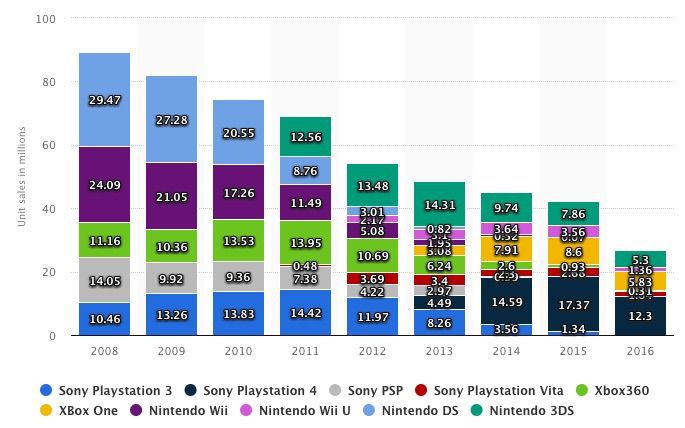 Exclusive games – A huge advantage in the SWOT analysis of Sony PlayStation is the list of exclusive games which are available on the PS only. God of wars, Uncharted and many other games are some favorites of gamers and are exclusively available on PlayStation. Due to this, the platform automatically sells because these gamers want to experience and play these exclusive games. In fact, many gamers have both – Xbox as well as PlayStation.
Handheld Variants – PSP and PlayStation Vita are handheld variants of the Playstation, something lacking in both Xbox and Nintendo. These handheld variants too have a small market share contributing to the overall share of the market for the PlayStation brand.
Targeted by Game developers – PlayStation, due to its popularity, is strongly targeted by Game developers such as Ubisoft and Electronic arts as well as others. Because Playstation is the market leader, game developers especially test their games for PlayStation for a smooth gameplay.
Dual shock controllers – While Xbox has a huge controller which is to its advantage, Playstation has the dual shock controllers which is loved by the PlayStation gamers. They feel that the dual shock technology adds to the enjoyment and experience of playing a game.
PlayStation Move technology – Playstation move technology is the answer to Wii remote and the Kinect by Microsoft. Gamers love the move technology which can help you play various sports and other types of games.
Higher Backward Compatibility – Playstation has tried its best to take care of its older games and older consoles by having a higher backward compatibility. PlayStation has introduced a service with which it will be easier for gamers to play old PlayStation games on a newer PlayStation console.
4K resolution – No other console has touched 4K resolution till date as of 2017 start. Xbox is planning to catch up for the 4K resolution display but Playstation already comes equipped with the compatibility for 4K resolution and display.
2nd best alternative to PC – Playstation is the 2nd best alternative to gaming. Pc clearly being the first.
Monthly plan for online services – While Xbox has a quarterly plan for its online services, PlayStation provides a monthly plan for its users for its online gaming service.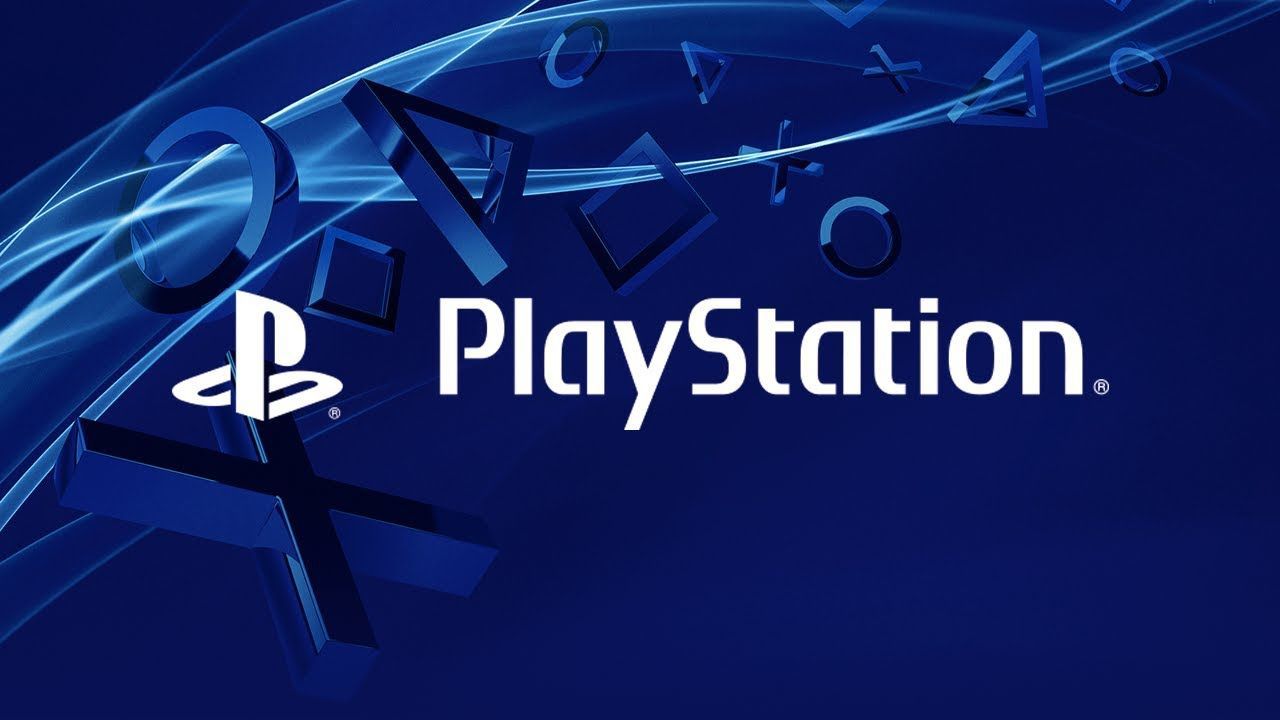 Weaknesses in the SWOT analysis of PlayStation
Price of Games – The price of games is higher as compared to Xbox and skimming price method is used. In fact, many PC gamers have now left their consoles and play games on PC because of the high price of the games.
PC is ahead in technology – Besides the price and cost advantage, PC gamers also have the advantage over the console because a high-end PC is much higher in resolution and gaming technology than the latest PlayStation. PC is always ahead of the console in technology which effects the console market and accordingly its highest seller – Playstation.
Frequent upgrades – Because consoles are closed operating systems, Frequent hardware updates means that the console has to be upgraded. Once a console is upgraded, the games also come for the latest console and not for the predecessor. As a result, gamers have to compromise by changing the console every few years which is a huge expense and a problem for gamers.
Keyboard support not up to mark – Although Playstation provides keyboard and mouse support to rival PC gaming, the keyboard support or the mouse aiming is not up to mark and the experience is not as smooth as on TV.
Opportunities in the SWOT analysis of PlayStation
Virtual Reality – The complete gaming world is getting ready for virtual reality which is introduced by Oculus Rift from the house of Facebook. Virtual reality will not only help in gaming but can be a social platform too. As a result, the console market leader can expand really fast in the market if it launches its own virtual reality console. The competition of Virtual reality games will soon begin but Sony Playstation will have the upper hand due to existing distribution channels.
Rise in Gaming across the world – Gaming is increasingly being penetrated across the world and especially being adopted in developing economies and emerging markets. Thus, this rise in gaming supports a brand like PlayStation which also has an excellent distribution in the market.
Online Gaming – Online gaming is on the rise and PlayStation already has a strong footprint in the same which is only going to increase in the coming years.
More exclusive titles – Exclusive titles have helped the Playstation maintain the leading position in the console market across the world. Continuously introducing better and better exclusive titles will help PlayStation in the coming years to maintain its leadership position.
Subscription-based movies and games – Like Netflix or Amazon prime, Sony can also start movies and games subscription via its PlayStation platform.
Threats in the SWOT analysis of PlayStation
Dropping sales of Consoles – A major threat to PlayStation is the drop in the number of units of consoles sold per year from 2010 to date. This drop in sales is a clear indication of people losing interest in consoles and adopting Mobile games more and more.
Maturing market – The markets are maturing with most players having one version or another of Xbox, PlayStation or Nintendo. This is especially true of the developed markets where the disposable income is high.
PC gaming is still strong – Pc gaming is the strongest because of the technology advantage of PC and because of the lower prices of games on PC.
Mobile gaming – Mobile is a huge indirect competitor to PlayStation. Mobile phones are getting more capable day by day to deliver games which are excellent in graphics. In fact, soon mobiles will be able to cast games on TV and you can directly pair the mobile and TV to play games. Thus the major indirect threat to the whole console market and therefore to PlayStation is the mobile gaming market.
This was the SWOT analysis of Playstation. Do let us know if you have any more pointers to add.
Liked this post? Check out the complete series on SWOT