Pears Soap is a subsidiary brand of its parent company Hindustan Unilever. It is a personal care product associated with FMCG sector. Pears have the distinction of being first registered the brand in continuous use since its inception in the world market. It was introduced in the year 1807 by its founder Andrew Pears and even after more than two hundred years has maintained its popularity in the consumer market. It faces stiff competition from several rival companies and some of its competitors are as follows-
About Pears
Type: Soap
Industry: Soap manufacturing
Founded: 1807
Founders: Sir Andrew Pears
Headquarters: Mumbai, India
Area served: Worldwide
Current CEO: Mr. Sanjiv Mehta
Number of employees: Over 21,000
Major Products: Pears soap
Product in the Marketing Mix Of Pears :
Pears is considered a unique soap brand because it retains glycerine content to offer softness and gentleness as its main features. It was first transparent quality soap in the world and its transparency was considered a sign of purity.
Brand Pears is projected as a delicate soap with sweet fragrance. Its traditional soap is amber in colour but later company launched two new colours green and blue for oil control and germ fighting respectively. Brand realises that people have different skin types and hence has launched a diversified product range that includes-
Pears Amber – A natural way to attain healthy looking skin is the usage of Pears as it is perfect for delicate and sensitive skin.
Pears Hand Wash
Pears Body Wash
Pears Shower Gel
Pears Facial Cleanser
Pears Transparent Soap
Pears Tea Tree Oil – It is 100% soap-free and Ph balanced. It contains mild cleansers and is hypoallergenic.
Pears Lemon Flower Extract – Its oil-clear formula works gently to clean excess surface oil and retain essential moisture and oils of skin
Pears Hand Wash
Pears Facial Cleanser
Pears Oil Clear Soap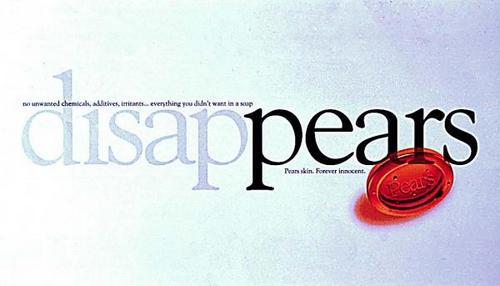 Place in the Marketing Mix Of Pears :
Operations for manufacturing of Pears soap started from a factory located in London in the United Kingdom.  In the year 1862 production facility was moved to Isleworth and in the 1960s to Port Sunlight. Pears brand has spread its international presence to include most countries in the world. Pears created a niche market for its products in the United States in the nineteenth century.
Its products were launched in Indian market in the year 1902 and are still considered one of the most popular brands. It has a strong distribution system because it utilises the channel of its parent company HUL and includes services of distributors, wholesalers and retailers to reach consumer market in every nook and corner of a country via the supermarket, hyper market, convenience stores, discount stores and grocery stores.
Price in the Marketing Mix Of Pears :
Pears have been projected as a premium brand with its target customers being middle and upper-middle class section of society. It has been recommended by paediatricians and doctors from all over the world because it keeps skin soft and gentle. It is the reason why brand Pears has adopted a mid-premium pricing strategy for its products. It has kept prices affordable and reasonable for its target customers. Pears have also implemented promotional pricing policy and offer incentives at regular intervals to tone down its prices. It has a two-fold effect because it results in greater sales volume and ultimately larger revenues.
Promotion in the Marketing Mix Of Pears :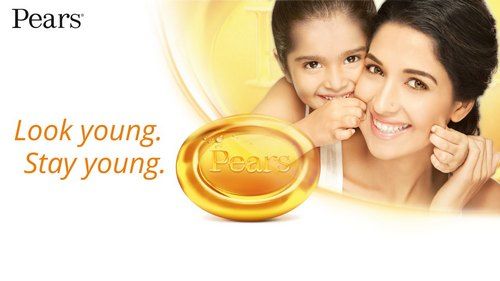 Pears is an iconic brand with great heritage and brand value. It has always believed in the power of advertising. The first ad was in form of an original painting in the year 1866 titled Bubbles by Sir John Everett Millais. Famous actress Lillie Langtry was roped in to appear in its ad campaigns. Since then the company has utilised every available medium like digital, electronic and print to launch its product via ad campaigns in popular television channels, radio, billboards, magazines and newspapers.
Pears has created brand awareness via social media platforms like Twitter, YouTube and Facebook. Popular television actress Shweta Tiwari has been associated with brand Pears in India. Pure and Gentle is the slogan of Pears and it describes the product fittingly. As part of its promotional activities brand has offered incentives like one free soap at the purchase of three and discounted pricing.
Liked this post? Check out the complete series on Marketing Mix