Founded in 2006 by Acharya Balkrishna and Baba Ramdev, Patanjali Ayurved is an Indian FMCG Company. Patanjali Ayurved happens to be the fastest growing FMCG Company in India. Patanjali Ayurved imports herbs from Himalayas of Nepal.
Patanjali has a manufacturing unit in Nepal, working under the brand name of Nepal Gramudhyog. India's fastest growing FMCG company is valued at 3000 Crore and generated a revenue of 5000 Crore for the fiscal year of 2015-16.
Hindustan Uniliver and P&G are the FMCG companies, whose market share has been potentially affected by Patanjali. P&G and Hindustan Uniliver are on back foot and trying to lure customers back by providing huge discounts and impressive offers. 
Products in the marketing mix of Patanjali Ayurved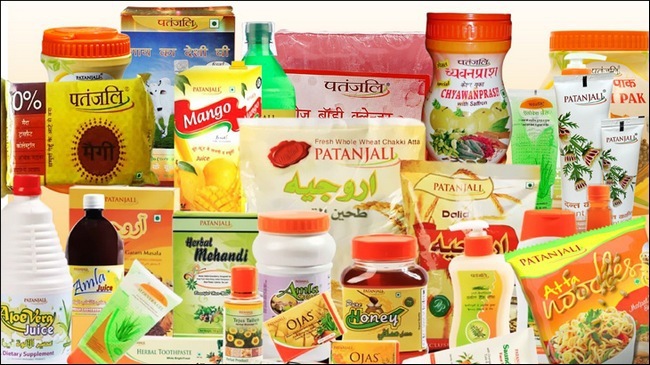 Baba Ramdev is constantly pushing Indian people to start using Indian brands and save the economical growth of the company. Patanjali is planning to take over all reputed brands dealing in beverages and foods.
Some of the sectors where Patanjali products are already doing great: 
Foods – Including jams, biscuits, noodles, oats, pulses and many other lines of food products.
Beverages
Healthcare & Medicines
Personal care products
Cleaning agents
The list of Products offered by Patanjali is exhaustive. You can check all its products here – http://patanjaliayurved.net/
Products that are already making news and have forced competitors to bring their prices down in order to save their presence in the market:
Products where Patanjali is present and beating competition are
Dabur Honey: Patanjali Ayurved is providing people with option to buy quality honey at around 30% lesser price than Dabur.
Colgate: Patanjali Ayurved is preaching how Colgate cheated people in early days. And how ayurveda is the best way to treat your gums and your teeth.
Patanjali Noodles: Patanjali Noodles rose to fame while Maggi was away from the market and has done quite damage to Maggi, which once was the king of Noodle's market.
Pricing in the marketing mix of Patanjali Ayurved
Two factors that have made Patanjali Ayurved the fastest growing FMCG company in India are: a) Use of Natural Ingredients and Ayurved and b) Pricing. Pricing plays an extremely important role in putting Patanjali Ayurved ahead of its fierce competitors. Hindustan Uniliver and P&G are trying their level best to cope up with the competition but the love for Indian product growing in people is not helping them.
Patanjali is educating people about the benefits of using their products and are also using price comparison as an effective marketing strategy. The pricing strategy is clearly penetrative pricing because Patanjali knows that it cannot conquer the market with higher prices. Plus, if the ingredients are natural and domestic, the cost of the product is lesser too. There is a drop of 25-30 percent of price in almost every product when compared to International Brands which is helping Patanjali reach each and every household in India.
Place in the marketing mix of Patanjali Ayurved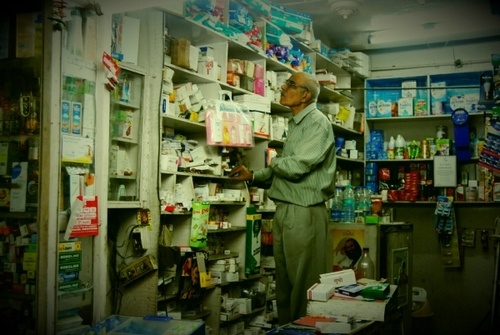 Patanjali Ayurved is India's fastest growing FMCG Company but it is not stopping it from spreading its wing to neighboring countries like Nepal. Patanjali has a manufacturing unit in Nepal. Patanjali also imports herbs from Himalayas in Nepal; the well-established trade relation is helping Patanjali expand its wings in Nepal with great ease.
With the growing outreach in India and Nepal, Baba Ramdev surely will be aiming to overtake market in lot of other countries. With impressive revenue of 5000 Crores, Patanjali is surely going to have a lot of fund for expansion and growth.
In India, 1000's of stores are now selling Patanjali products, and these stores are exclusively selling Patanjali, making the local retailer quake. The penetration levels will only rise further as the margins in the product are good too.
Promotion in the marketing mix of Patanjali Ayurved: 
Patanjali Ayurved goes with the Slogan "Prakriti ka Ashirwad". Well, Patanjali Ayurved has acquired the requisite fame and popularity among people because of the globally recognized Yoga Guru, Baba Ramdev. This brand ambassador of Patanjali is single handedly responsible for the success of the brand. His contribution to people's life through Yoga is incredible hence people felt aligned towards him when he launched his very own Indian FMCG Company.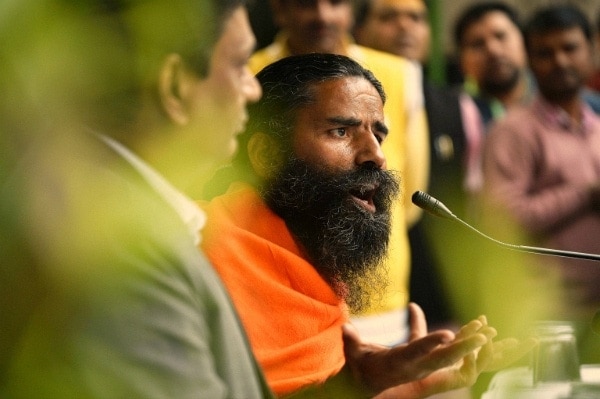 While a lot of people shifted to Patanjali Products because of Baba Ramdev, a pool of Indians started following him when they realized how good and cheap Patanjali products actually are. Patanjali Ad campaigns have always focused on surpassing information to people that "revenue of Patanjali is for Charity and not for Brand Owners". Secondly, it is better that the revenue generated from day to day products remains within India rather then the profits going out to foreign companies. Till date, Indians did not have many alternatives to foreign products but now they do have localised products. 
Baba Ramdev took the opportunity in his hands and has started influencing Indians by sharing information about price gap and how useful herbal Patanjali products actually are. Baba Ramdev has ceased the opportunity with both hands and has made huge difference to the branding of Patanjali Ayurveda. Now, Patanjali is also selling the products online through E-commerce, increasing their penetration even further.
Only time will tell how people from around the world are going to receive Patanjali products as an alternative of products from Hindustan Uniliver and P&G.
If you liked this article, we bet that you will love the Marketing91 Academy, which provides you free access to 10+ marketing courses and 100s of Case studies.