Nintendo Co Ltd is a public company of Japanese origin. It is associated with IT and Technology industry and deals in consumer electronic items. The company was founded in year 1889 by its founder Fusajiro Yamauchi. In terms of market capitalization it is the largest company related to video games in the world. Some of its rival companies are as follows-
About Nintendo
Type: Japanese multinational video game company
Industry: Video game development, publishing, and distribution
Founded: September 23, 1889, in Kyoto, Japan
Founders: Fusajiro Yamauchi
Headquarters: 11-1 Kamitoba Hokodatecho, Minami-ku, Kyoto, Japan
Area served: Worldwide
Current CEO: Shuntaro Furukawa
Number of employees: 6,700
Major products: Video game consoles, handheld game consoles, video games, and related merchandise
Product in the Marketing mix of Nintendo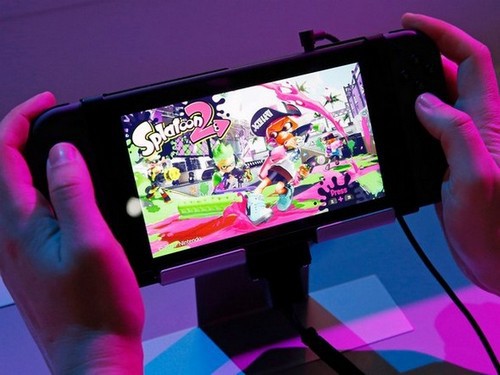 Nintendo is a video game and consumer electronics company and has the distinction of creating some of the most popular video-game franchises in world. It started its operations with playing cards and with time has diversified its operations to include various other innovations. Its product kitty includes
Toys and cards
Amiibo
Ultra Machine, Power Lift, Time Shock, Mach Rider, Poem Cards, Jet Launcher, Light Telephone LT, Challenge Dice, Ultra Machine and Beehive Game
Home consoles
Wii- the Legend of Zelda, Super Paper Mario
Wii U- Lego City Undercover, Wii Street U
GameCube- Star Fox Adventures, Mario Party 4, Luigi's Mission, Super Smash Bros Melee, Doshin the Giant
Nintendo 64- Super Mario 64, Wave Race 64, Star Fox 64, Mischief Makers, Diddy Kong Racing
Super Nintendo Entertainment System & Super Famicom- Super Mario, SimCity, Mario Paint, Super Tennis, The Legend of Zelda, Super Play Action Football, Mario and Wario, Metal Combat: Falcon's Revenge, NHL Stanley Cup
Nintendo Entertainment System- Donkey Kong, Mario Bros, Popeye, Mahjong, Donkey Kong Jr
Colour TV Game 6, Colour TV Block Kusure, Colour TV Game 15, Colour TV Racing 112
Arcade
VS System- VS Pinball, VS ladies Golf, VS Soccer, VS Volleyball, VS Gumshoe, VS Wild Gunman, VS Raid On Bungeling Bay
PlayChoice- 10
Handhelds
Nintendo 3DS, Nintendo 3DS XL, Nintendo 2DS, New Nintendo 2DS XL
Nintendo DS, Nintendo DS Lite, Nintendo DSI, Nintendo DSi XL
Pokemon Mini
Game Boy Advance
Virtual Boy
Game Boy, Game Boy Color, Game Boy Advance, Game Boy Micro
Game and Watch- Silver series, Multi-screen Series, Crystal Series, Micro Vs Series, Tabletop Series
Nintendo Switch
Arms, Kirby star Allies, Bayonetta 2
Home Console Systems
Handheld systems
Mobile Devices
Web Devices
Place in the Marketing mix of Nintendo
Nintendo is one of the most influential companies with a product presence in most parts of the world. Its headquarters base is at Kyoto in Japan with American headquarter base at Redmond in Washington and European base at Frankfurt in Germany.
The company's Australian subsidiary has its base in Melbourne and handles operations in Australia, Oceania and New Zealand. Nintendo has a highly developed R&D department which has its focus on innovative products. Its facilities are in Europe, France, United States and Japan.
Nintendo has built a powerful and widespread distribution channel across different parts of the world so that its products are easily and conveniently available in the consumer market. Their physical distribution network includes product availability in gaming stores, shopping malls, hypermarkets and electrical retail outlets.
The company also offers online distribution facility to several shopping e-portals from where products can be purchased. Some portals facilitate resell of used products for people who are unable to buy them at their actual prices.
Price in the Marketing mix of Nintendo
Nintendo is ranked at third position as the most valuable company in Japan with the market value of 85 billion dollars. In the financial year 2018, it has posted its revenues and net income at 1.056 trillion Yen and 139.590 billion Yen respectively.
A lot of thinking and planning is required behind pricing strategy of gaming products. This is a technological market and the company has to take into consideration several factors before determining its correct price value so that the customers can easily afford it. Customer loyalty for the brand cannot be taken for granted because customers will always go for the most in-demand game.
Nintendo has kept a diversified pricing strategy throughout the life cycle of a particular product. During the first phase which is the launching period, the product has a new user experience and new technology. Hence the company adopts a premium pricing range and it helps the brand to earn good and fast profits if the item becomes a success.
Later when the product becomes established in consumer market the company adopts a competitive pricing policy to keep up with its rival brands. As the products goes in a declining stage, Nintendo adopts a promotional pricing strategy. The company offers additional benefits, discounts and other incentives as part of its promotional pricing strategy to push the product sales a bit because it has reached the bargaining stage.
Promotions in the Marketing mix of Nintendo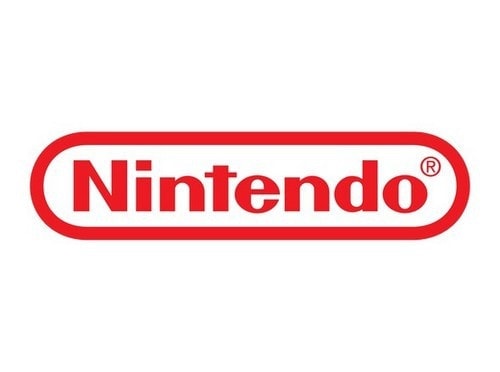 Promotional strategy is as important as an innovative product or its correct price range. Nintendo has been lucky as it is an established brand which has a huge fan following. The launch of every new product is a promotional event for the company where it invites several known personalities to mingle with its game lover guests. Free goodies, t-shirts, console cases are distributed to seek positive brand awareness.
 Ad campaigns are advertised via newspapers, children's channels and prime channels on television, magazines and billboards. The company uses its own website and other portals along with the Facebook page, Twitter, YouTube and Instagram to promote its products. It also offers incentives and discounts as part of its promotional activities.
Nintendo has taken part in several marketing campaigns to establish its position in the consumer market. Its earliest slogan was Now you're playing with power and was used for marketing Nintendo Entertainment System. It later introduced other taglines like Super Power, Portable Power, Play it Loud, Take a look Inside and Switch and Play. Nintendo is aware of its responsibility towards society.
In the year 1992 it built Starlight Fun Center Mobile Entertainment units in a tie-up with Starlight Children's Foundation and installed these units in hospitals. It serves as a distraction and brightens the mood of children in hospitals. Nintendo has a program where it takes back its old products and recycles or reuses them.
Liked this post? Check out the complete series on Marketing Mix