Lexus is a subsidiary division of its parent company Toyota. It is associated with the automotive industry and deals in the manufacturing and marketing of premium vehicles.  Lexus marquee is of Japanese origin and was founded in the year 1989 by its founder Eiji Toyoda.
In terms of market value, it has been positioned as one of the ten largest global brands of Japanese origin. Lexus has targeted the Elite class who are seeking perfection, comfort and ultimate luxury as its potential customers. Brand faces fierce competition in the market and some of its competitors are as follows
About Lexus
Type: Luxury vehicle
Industry: Automotive
Founded: 1989
Founder: Eiji Toyoda
Headquarters: Nagoya, Japan
Area served: Worldwide
Key people: Akio Toyoda (Chairman) and Koji Endo (CEO)
Number of employees: 37,000
Product in the Marketing Mix Of Lexus :
Lexus has been declared as the largest-selling luxury car of Japan. It is involved in manufacturing, engineering and designing of its own vehicles. Lexus was started as a covert project by its founder as he wanted to create the best luxury vehicle. It took nearly six years to develop Lexus LS 400 and since then the brand has been involved in several types of vehicles. Its current product portfolio includes-
SUVs
Lexus LX 570
Lexus GX 400
Lexus GX 460
Lexus RX 450h
Lexus RX 350
Lexus RX 270
Sedans
Lexus LS 600h L
Lexus LS 600h
Lexus LS 460 L
Lexus LS 460
Lexus GS 450h
Lexus GS 350
Lexus ES 350
Lexus GS 250
Lexus ES 300h
Lexus IS 250
Lexus IS 300h
Hybrid
Lexus HS 250h
Lexus CT 200h
Coupes
Performance cars
Lexus F/F Sport
Lexus LFA
Lexus GS F
Lexus RC F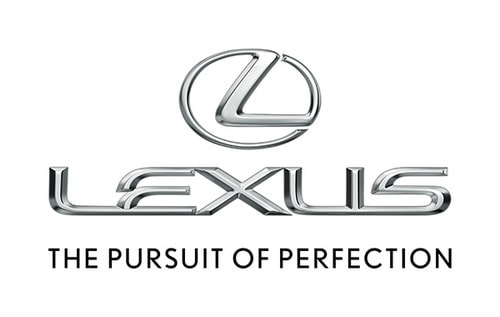 Place in the Marketing Mix Of Lexus :
Lexus has gained worldwide recognition and is being marketed in Europe, Latin America and South-East Asia with the United States being its major market. Products are exported to nearly seventy global countries like Australia, Canada, Malaysia, Philippines, Chile, Indonesia, South Africa, Switzerland, South Korea, Taiwan, United Kingdom, China, Russia and India.
It has its headquarters base at Nagoya in Japan with its operational centres at California, Torrance, Belgium and Brussels. Its manufacturing facilities have been set up in Japan at Kyushu, Fukuoka, Miyata, Chubu, Aichi and Tahara. Its first overseas plant was at Ontario in Canada. Lexus has a strong distribution channel that helps in exporting its products successfully to other countries. It includes regional distributors, dealership network, exhibition centres and Lexus showrooms. Lexus international coordinates its global operations and reports directly to chief executive of Toyota
Price in the Marketing Mix Of Lexus :
Lexus has established a strong foothold in the premium segment for upmarket customers. It offers high-end products at affordable rates because it has adopted a mid-premium pricing policy. Lexus faces severe competition in the consumer market and in order to deal successfully with its competitors has kept its prices a bit lower compared to product prices of rival brands. It has adopted a competitive pricing policy and this has provided it with a distinctive competitive advantage and has resulted in larger sales volume and better profits.
Promotions in the Marketing Mix Of Lexus :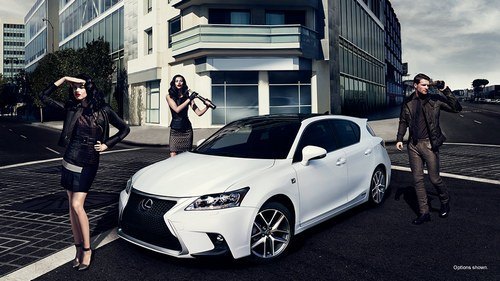 The key to success depends on to a great extent on the marketing policies of an organisation. Lexus is a high-end product and has projected itself in customer market with great aplomb because of successful marketing campaigns. Its advertisements portray and highlight its distinctive features like balance, relentless, perfection, smoothness and precision. One of the ad campaigns encourages gifting a Lexus to near and dear ones.
The brand has taken help of electronic, social and print media to advertise via television, magazines, newspapers, billboards and online platforms. Lexus is an active participant in several charitable events and sports to increase its brand awareness. Through sponsorships, the brand has endorsed Grand Slam events in Lawn Tennis from years 2005 to 2009, Golf Association U.S Women's open, U.S Open, U.S Amateur and U.S Senior Open tournaments. Several celebrities from sports fraternity are endorsed and sponsored by Lexus as part of their brand promotion.
Liked this post? Check out the complete series on Marketing Mix