Product in the Marketing mix of Air India – Air India at one time had two products. Passenger and cargo transport. However, the cargo transport of Air India has been decommissioned in 2012, and the airlines only operates through passengers. For passenger transport, Air India uses a fleet of Boeing and Airbus planes. The flight, along with in flight entertainment and its premium lounges are some of the main products of Air India.
About Air India
Type: Public limited company
Industry: Airline
Founded: 15 August 1932
Founder: J. R. D. Tata
Headquarters: New Delhi, India
Area served: Worldwide
Key people: N. Chandrasekaran (Chairman) and Campbell Wilson (CEO)
Number of employees: 16,000
Pricing in the Marketing mix of Air India – Air India has different prices based on the route of Air traffic as well as the distance and finally the number of halts on the way. At the same time, within a flight, two kinds of pricing exist – Economy class and Business class. The pricing of Air India is competitive pricing as none of the airline operators can nowadays exist without keeping competition in mind. Along with this, the travel via Air India is not much renowned, and hence the airline cannot demand premium pricing.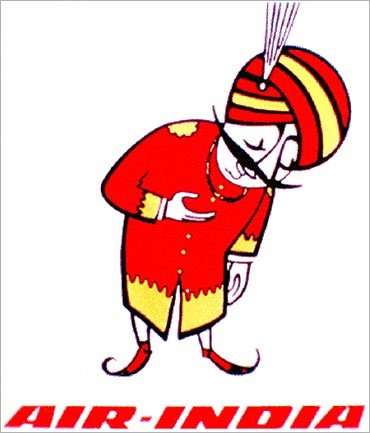 Promotions – Point of purchases i.e. ticketing counters at traveling agencies, online options (E.g. Membership promotions, couple tickets, Tourist packages for agencies and various other individual and corporate offers). The fact that Air India is an Indian government operated airline in itself creates a brand equity for the airline. Besides this, regular banners and outdoor promotions are carried out by Air India. Finally, the airline offers various trade discounts and trade tie ups to promote its own business via the B2b channel.
Place – All Airline tickets are nowadays booked online so that place in Air India does not matter much. Most online retail sites like yatra.com, make my trip, Expedia have Air India airlines listed on their portal, and this is where people can buy Air India tickets.
People in the Marketing mix of Air India – Air India has a team of skilled & professionally trained pilots, ground staff, flight attendants, freight movers and packers, security personnel, management decision makers and most importantly, customers.
Process in the Marketing mix of Air India – To avail of the air service, there is online or manual booking of tickets followed by confirmation at security desks on arrival at the airport at least 2 hrs before the scheduled commencement of the journey. After boarding the aircraft, basic after sales services are provided to those who avail of the range of services available. Besides, arranging for passenger travel post landing to the convenient destination, arrangements made if flights are delayed or rescheduled etc are some of the value additions that the airline offers to provide improved customer satisfaction.
Physical Evidence – All Air India planes are spacious and excellent in their service. Their premium lounges too are very very comfortable. Hence, many people like to travel from Air India itself.
Also Read Service Marketing Mix
Liked this post? Check out the complete series on Marketing Mix