Product – Easy Jet is a flight booking company located at London. The benefits of Easy Jet being online and on teletext means that they are providing better margins; this is where they are dedicated to customers digitally.
About Easy Jet
Type: Airline
Industry: Aviation
Founded: March 1995
Founder: Stelios Haji-Ioannou
Headquarters: Luton, United Kingdom
Area served: Europe
Key people: Carolyn McCall (Chairman) and Johan Lundgren (CEO)
Number of employees: Over 13,000+ Worldwide
Place – Not solely online but majority of sales are online so Easy Jet will concentrate on this target market. Today, technology allows us to sell more goods to fewer people, which is far more efficient than selling fewer goods to more people. This is confirmed by Peppers and Rodgers in their Marketing concept. Peppers an advertising executive and Rogers a marketing scholar, their concepts addressed "one to one marketing"and how it concentrates on providing services or products to one customer at a time. This is by identifying and then meeting their individual needs. It then aims to repeat this many times with each customer, this is so consumers feel relationships are in place when perhaps they are forged.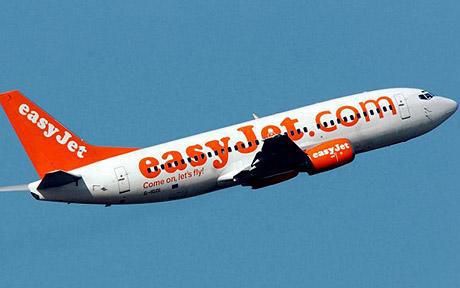 Price – With Easy Jet being on the internet for such a long period it means it has cut out aspects such as "the post", this is because tickets and boarding passes are now emailed to customers or printable online, therefore "cutting out the middle man".
Promotion – Easy jet's website is offered through search engines and travel/flight comparison websites, this is both advertising and selling their service. They also send members emails with promotional offers.
Physical Evidence – Although Easy Jet is based mainly online now, Easy Jet are still booked through travel agents or in the airport itself. Physically offline Easy Jet have recently in the previous few months been advertising in Sainsbury's stores by staff (uniformed Easy Jet T-shirts), advertising there new partnership. Physical evidence online differs, they have aspects such as "security icon" and policies in place which gives consumers a sense of security when booking online.
People – On Easy Jet's website they have sections, such as blogs, FAQ's and a whole section dedicated to customer service to try and give consumers a sense that even though they are online they still have some form of contact to Easy Jet.
Process – As mentioned above Easy Jet integrates online and offline by having customer service in the airport and online.
The Article has been contributed by Miss Claire Shiels who is passionate about marketing and is currently Pursuing a Degree in Marketing.
Also Read Service Marketing Mix
Liked this post? Check out the complete series on Marketing Mix