The Starbucks marketing mix has helped to lay down the groundwork for customer engagement with potential and existing customers through its product strategy, price strategy, place strategy, digital marketing and promotional mix.
The Starbucks marketing strategy focuses on both customer and brand image and hence ensures top customer experience with help of high-quality coffee. The premium coffee brand has gained a competitive advantage in the beverages industry and this is all because of the excellent Starbucks marketing mix framework.
Introduction of Starbucks
# Starbucks Corporation
Origin Country: United States of America
Founder: Jerry Baldwin, Gordon Bowker, Zev Siegl
Founded: 1971
Headquarters: Seattle, Washington, U.S
Employees in 2023: 402,000
Annual Revenue in 2023: 32.914 billion USD
Net Income in 2023: 3.321 billion USD
Market Cap in 2023: 124.72 billion USD
The American multinational chain stores Starbucks Corporation is the largest chain of coffee houses and one of the largest roastery reserves in the world. The company, founded as a beans store by three friends studying at the University of San Francisco offered fresh-roasted coffee beans, spices and teas at the beginning. This store was later converted by the new owner Howard Schultz into a coffee shop that served espresso beverages.
Howard Schultz has been the mastermind behind repositioning the brand image around corporate social responsibility, reaching out to potential and existing customers through new Starbucks products and increasing the market share in the beverages industry. In the list of Fortune 500 and Forbes Global 2000, Starbucks is ranked 114th and 288th respectively.
What Is the Starbucks Target Market?
Starbucks sells high-quality coffee to enhance customer experience. The exceptional drinks command high prices. This is why the target market in the marketing mix of Starbucks are coffee-lovers youngsters, upper-middle-class, professional and high-income spenders who will not hesitate to buy the beverage at a premium price.
The high-end customers belong to the age bracket of 22 – 55 irrespective of their gender as Starbucks coffee is loved equally by both males and females.
Starbucks Marketing Strategy & Marketing Mix (4Ps)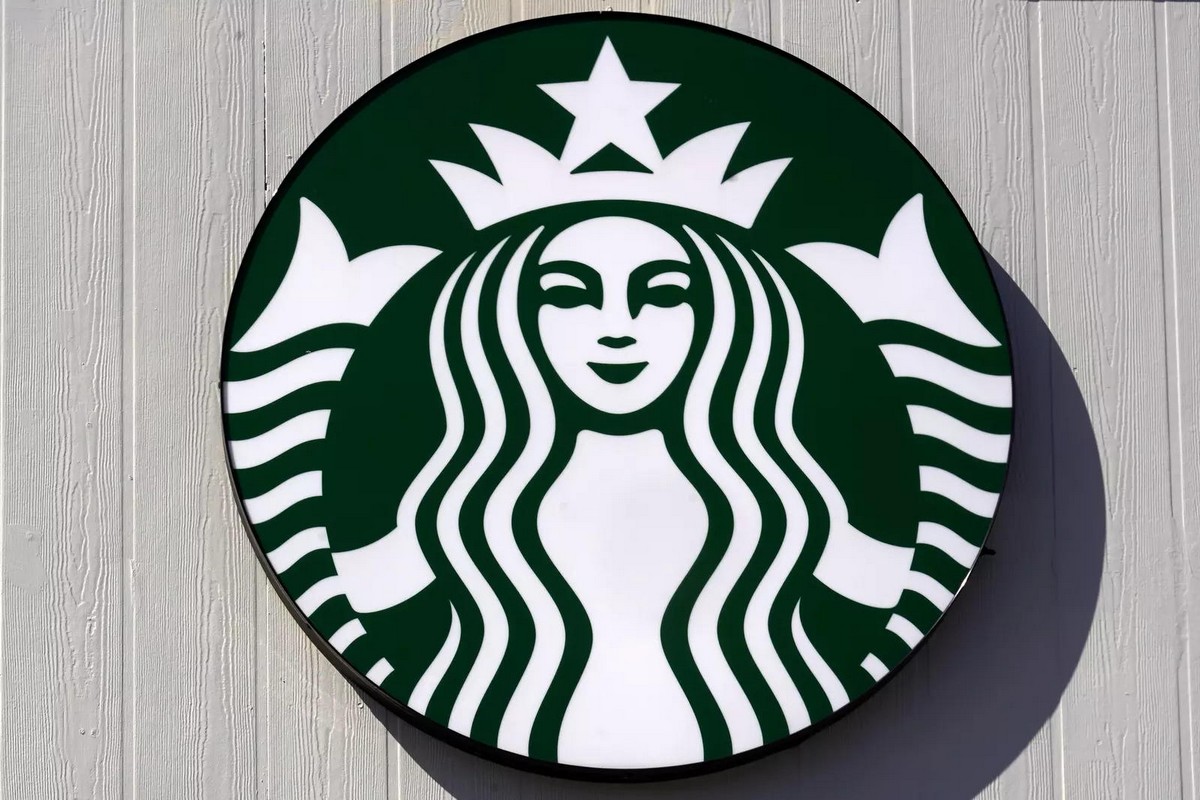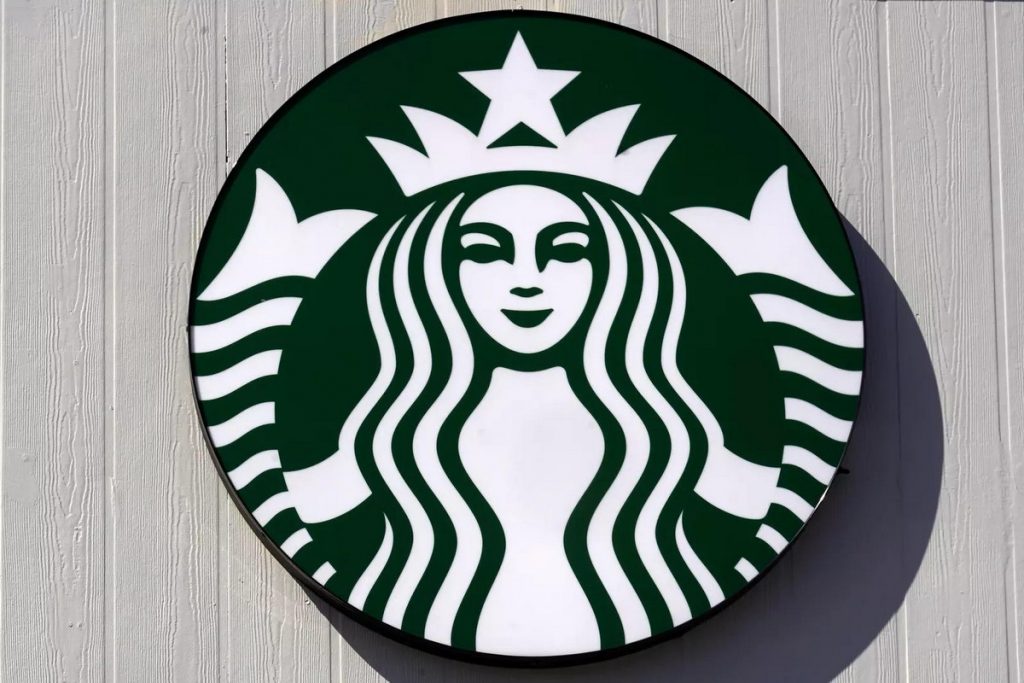 The Starbucks marketing strategy & marketing mix (4Ps) puts the focus on offline and online marketing strategies to segregate the targets on a socio-economic level. It makes sure that the premium products offer full value and complete customer satisfaction.
Starbucks is all about the customer experience because happy customers will be reflected via sales and ultimately profits.
An overview of the 4Ps of the Starbucks marketing mix that includes different marketing strategies related to Starbucks product strategy, food items, Starbucks price strategy, Starbucks place strategy and promotional strategy is discussed below-
Starbucks Product Strategy: Marketing Mix of Starbucks
The Starbucks marketing strategy related to products in the Starbucks marketing mix is very straightforward. The focus is on customer satisfaction and for that, the coffee chain has introduced new product varieties that were unheard of in the past. Some of its offerings are specific to the locality whereas others are seasonal.
The rise of the "Second Wave of Coffee Culture" has been credited to Starbucks Corporation as the American multinational chain stores were responsible for introducing a wide range of coffee experiences to its audience.
Besides Starbucks products, the brand sells products and services under other brands like Ethos, Evolution Fresh, Seattle's Best Coffee, Teavana, Starbucks Reserve and Princi.
Product in the Starbucks Marketing Strategy
Starbucks is known for various types of coffee in different sizes of coffee cups and other beverages including both alcoholic and non-alcoholic drinks. Starbucks coffee is categorized as flavoured and unflavored, regular and decaf, dark, medium and blonde roast and VIA and whole bean roast.
Starbucks sells cold and hot drinks, micro-ground instant coffee, whole-bean coffee, full and loose-leaf teas, the caffe latte, Frappuccino beverages, blended beverages, the espresso shot, fresh food items, snacks like crackers and chips, La Boulange pastries and other beverages.
Product offerings also include low-calorie and sugar-free coffees, non-dairy milk coffee (made from almond milk, coconut milk and oat milk), Ethos water (bottled water), coffee capsules and instant coffee (Ready Brew Coffee, Italian Roast), fresh fruit juice, sodas and fruit beverages, alcoholic drinks, energy drinks, seasonal cups and barrel-aged coffee.
The outlets also offer food items like cookies, brownies, bars, cake pops, croissants, wraps, sandwiches, loaves, Danishes and doughnuts etc along with official merchandise of the company like coffee presses, scoops, tumblers and coffee cups.
STARBUCKS MEDIUM ROAST INSTANT COFFEE
STARBUCKS FRESH BREW COFFEE
STEAMED APPLE FRESH FRUIT JUICE
STRAWBERRY LEMONADE BLENDED BEVERAGES
PEPPERMINT MOCHA
IMPOSSIBLE BREAKFAST SANDWICH – FRESH FOOD ITEM
Place in the Starbucks Marketing Strategy
The place strategy in the marketing mix of Starbucks is focused on global expansion, supply chain and distribution strategy. The first Starbucks coffee beans store was opened in Seattle and in between 1986 and 2000 the company was on an aggressive global expansion plan through franchising.
The coffee chain Starbucks Corporation has spread its product presence to 80 countries with help of 35,711 Starbucks stores out of which nearly 15,444+ were located in the United States. Nearly 8,900 Starbucks stores in the United States are company-operated and the rest are licensed stores. Most of the chain stores offer free Wi-Fi access to lure in more customers.
Starbucks employs nearly 402,000 employees to handle its operations in the global market. Starbucks employs well-trained staff in all its stores that take care of customers by making sure all orders are perfectly made and delivered within a reasonable time.
In 2010 the company launched the "Starbucks Reserve" program for single-origin and high-end coffee shops. It operates 43 coffee bars and 6 roasteries as part of the program. The latest roastery location is in Chicago and has the distinction of being the largest Starbucks location in the world.
Place and Distribution Strategy of Starbucks Marketing Mix
The place and distribution strategy of the Starbucks marketing mix focuses on the brick-and-mortar stores, supply chain and Starbucks App. Starbucks operates through the following
Licensed Stores and Franchise Operations
Starbucks operates through licensed outlets which account for nearly 49% of the total stores. The franchise stores are a bit different from the licensed outlets as these are freestanding stores whereas licensed outlets operate as a kiosk within an existing outlet.
Company-Operated Stores
All the company-owned stores in the Starbucks place strategy are leased and represent nearly 51% of the total Starbucks stores in the world.
Starbucks App
The largest chain of coffee houses has opened Starbucks App through which customers can view, explore and place orders online or through the mobile Starbucks app based on their individual preferences. Multiple features include a store locator, Starbucks rewards program, My Starbucks Signature and nutrition-based information etc.
Website
The well-designed Starbucks website has information about every aspect of Starbucks like finding the perfect coffee, product information, farmer support, flavour details, ingredients, store locations, menu items, speciality stores and best coffee makers etc.
Grocery Stores
Starbucks partnered with grocery stores in the United States to sell Starbucks brand ice cream, coffee and bottled cold drinks.
Starbucks Evenings
The "Starbucks Evenings" locations offer alcoholic beverages like wine, beer and appetizers.
Starbucks Price Strategy in Marketing Mix of Starbucks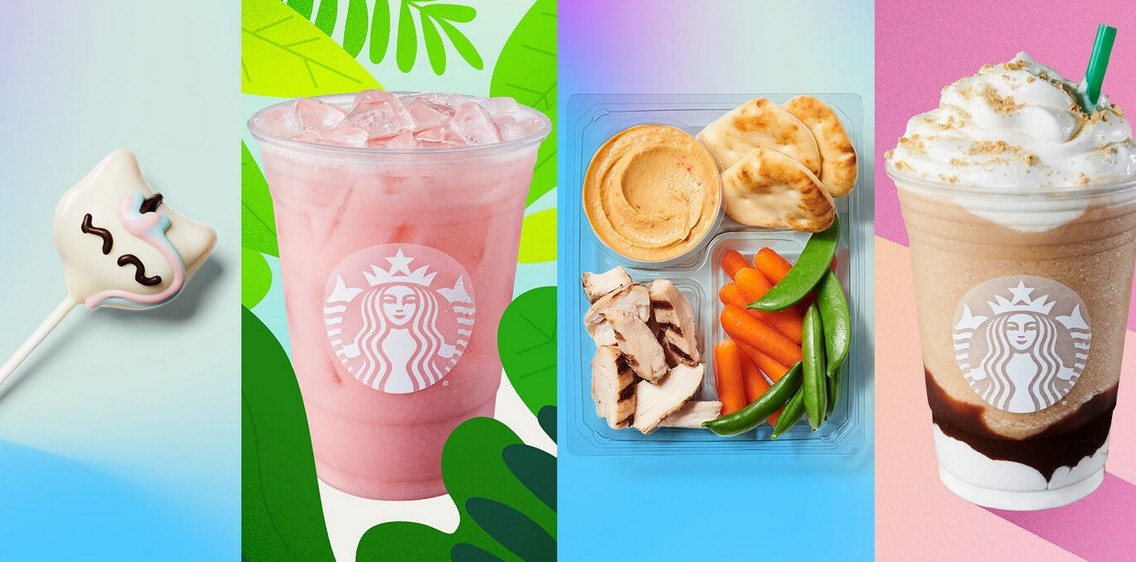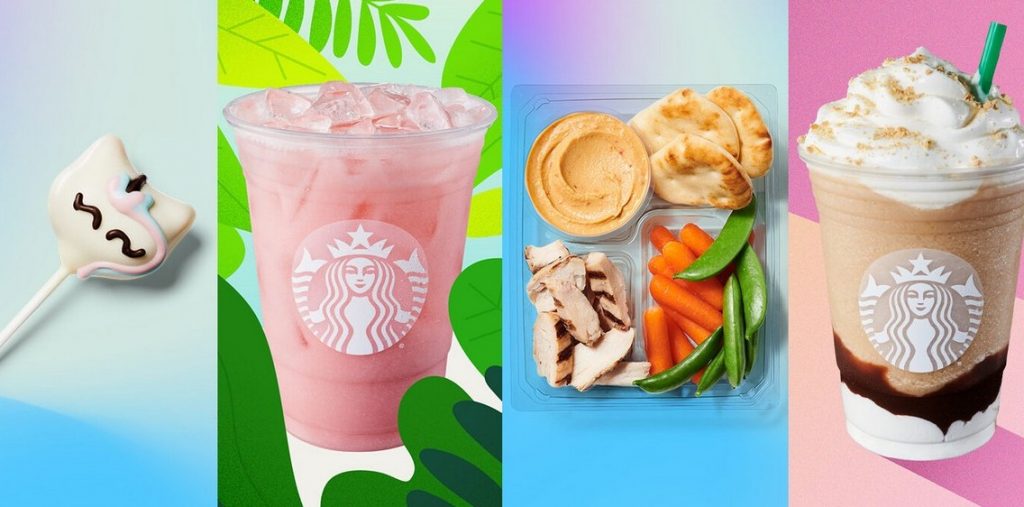 The marketing mix of Starbucks has adopted a hybrid strategy that includes psychological, geographical and premium pricing depending upon the type of food and beverages offered by the company.
Starbucks is no doubt a premium brand offering some of the best types of coffee to its target customers. The brand has based the price on the type of offerings to maintain excellent customer relationships.
Price in the Marketing Mix of Starbucks
The Starbucks pricing strategy in the marketing mix of Starbucks is all about its premium products and maintaining customer relationships by levying suitable product prices. The Starbucks marketing strategy has adopted the following Starbucks pricing strategy for its target customers.
Premium Pricing Strategy
The Starbucks marketing mix focuses on its target audience that loves a good cup of Starbucks coffee irrespective of high prices. It has adopted a premium pricing strategy for such customers and serves superior quality coffee that is unparallel in the market. Sometimes the premium pricing of the product makes it more expensive than rival brands but the high level of brand loyalty has made the Starbucks pricing strategy a success story.
Geographical Pricing
The Starbucks marketing mix has adopted a geographical pricing strategy so that the product prices are in sync with the local currency of a specific region. A White Mocha Coconut Barfi Latte in India costs INR 345 but its product prices will be comparatively different in USA and UK to match the local currency. Similarly, a Tall Latte is priced at USD 7.17 and USD 1.31 in Switzerland and Turkey respectively and this is because of the difference in the local currency of that geographical location.
Psychological Pricing
The company has adopted a psychological pricing strategy to attract its target audience. The coffee retailer uses a PPP or Price Point Perspective and levies 0.99 cents instead of USD 1.00 so that product prices look more affordable to the customers.
Competitive Pricing Strategy
Starbucks' marketing strategy uses competitive prices in some of the global markets where it faces severe competition from other brands. It has introduced good quality products but in several cup sizes and minute variations so that its target audiences can afford their favourite drink.
Promotion Strategy of Starbucks
The Starbucks promotion strategy in the marketing mix of Starbucks is a blend of search engine optimization, digital marketing, social media marketing, traditional and public relations etc. The core idea behind the promotional mix is to boost the brand image and visibility in the consumer market.
The Starbucks marketing strategy is focused on offering a cool ambience to its customers where they can chill out with families and friends over a cup of quality or other food and beverage items served by the barista.
Promotion in the Marketing Mix of Starbucks
Marketing media makes a brand soar in the market and uplifts the brand image. The company employs a strong team that helps to use Starbucks' promotional strategy to stand out in the competitive market despite such high product prices. These promotional strategies include corporate social responsibility, traditional advertising strategy, digital marketing, ad campaigns, public relations, Google Ads, Starbucks Rewards etc.
The Rewarding Starbucks Marketing Strategy
The rewarding Starbucks marketing strategy comprises the following
Starbucks Advertising Strategy
The Starbucks advertising strategy focuses on creating product-based ad campaigns and relevant memes that click with the customers. These campaigns are reshared repeatedly on television, radio, newspaper, magazines, billboards and hoardings to maintain brand visibility.
Word of Mouth
Starbucks enjoys huge popularity and this is because of word-of-mouth publicity from its customers who have proved to be the true brand ambassadors of the company.
Sales promotions
As part of its sales promotions policy, the brand offers free coffee or free merchandise to the first few customers on specific days
Digital Marketing
The Starbucks marketing mix takes the help of digital marketing strategy by implementing ways to attract digitally registered customers. It provides a "Go Cashless" option with Starbucks Cards, Wi-Fi sign-in at the café and mobile order services etc. as part of the digital marketing strategy of Starbucks to maintain its customer base.
Social Media Platforms
An aggressive social media strategy of Starbucks displays interactive social media posts and visually pleasing content like recipes, videos and photography and public relations on social media platforms to boost consumer engagement. These social media posts on Instagram, Twitter and Facebook etc. have proved a boon for the company in maintaining a strong brand presence in the market.
Starbucks Barista Promise
Starbucks Barista Promise sign "Love Your Beverage or Let Us Know. We'll Always Make it Right" shows respect to the customer and has helped the brand to boost brand loyalty and image in the market.
Fruitful Partnerships
The company partnered with Flipkart and launched signature merchandise like tumblers, cups, mugs and coffee brewing equipment etc. on the platform.
Starbucks Digital Strategy – Notable Digital Marketing Campaigns
#The ExtraShotOfPride
The campaign "#The ExtraShotOfPride" was created in support of the LGBT+ community and positioned Starbucks as an inclusive company that was open to social change.
Starbucks Stories
In 2019 the "Starbucks Stories" was launched as a content website focused on the company's social impact. "#ToBeHuman" was one of its most popular content on the "Starbucks Stories" where the employees told uplifting stories.
#theredcupcontest
A tradition is what the campaign "#theredcupcontest" became as it proved to be synonymous with the arrival of Christmas.
Key Takeaways in Starbucks Marketing Mix
The key takeaways from the Starbucks marketing mix are-
Well-crafted marketing strategy
Consistency in engaging with customers
Unmatched public relations via social media
Stellar digital marketing
Dominating global presence
Liked this post? Check out the complete series on Marketing Mix