The Tesco marketing mix framework has helped the company to gain so much consumer popularity that it has resulted in a strong brand image and loyal customers.
The marketing strategies cover the product offering, distribution strategy of the supermarket chain, physical evidence, pricing strategy and the promotional mix to know about the everyday value and the market share of the brand in the target market.
Tesco's marketing mix and marketing strategy has laid down a solid groundwork for the brand so that it can capitalize on the main brand value and achieve desired marketing objectives and business goals.
Introduction to Tesco
#Tesco Plc
Origin Country: United Kingdom
Founder: Jack Cohen
Founded: 1919
Headquarters: Welwyn Garden City, England, UK
Employees in 2023: 354,744
Annual Revenues in 2023: 73.89 billion USD
Net Income in 2023: 2.031 billion USD
Market Cap in 2023: 17.23 billion USD
The British retailer Tesco Plc has the distinction of being one of the major retail brands in the world of general merchandise and groceries. Based on gross revenues and revenues it was the 3rd largest and 9th largest retailer in the world respectively in the year 2011. Since 2021 Tesco is the 16th most valuable retail brand in the world.
The leading retailer deals in general merchandise and grocery items and sells products like beauty, home, electrical, entertainment, food items and regional produce, books, home appliances, baby products, furniture, products for toddlers, garden toys, DIY, non-food items, software, petrol, apparel, car accessories, gaming, health and luxury homeware. The company also deals in insurance services, internet services, telecom and banking services.
In the initial years Tesco was positioned as a low-cost high-volume retailer with its Tesco Value range but with time has expanded its product categories to include Tesco Finest premium range and become one of the strongest brands in the world.
Tesco Marketing Mix & Marketing Strategy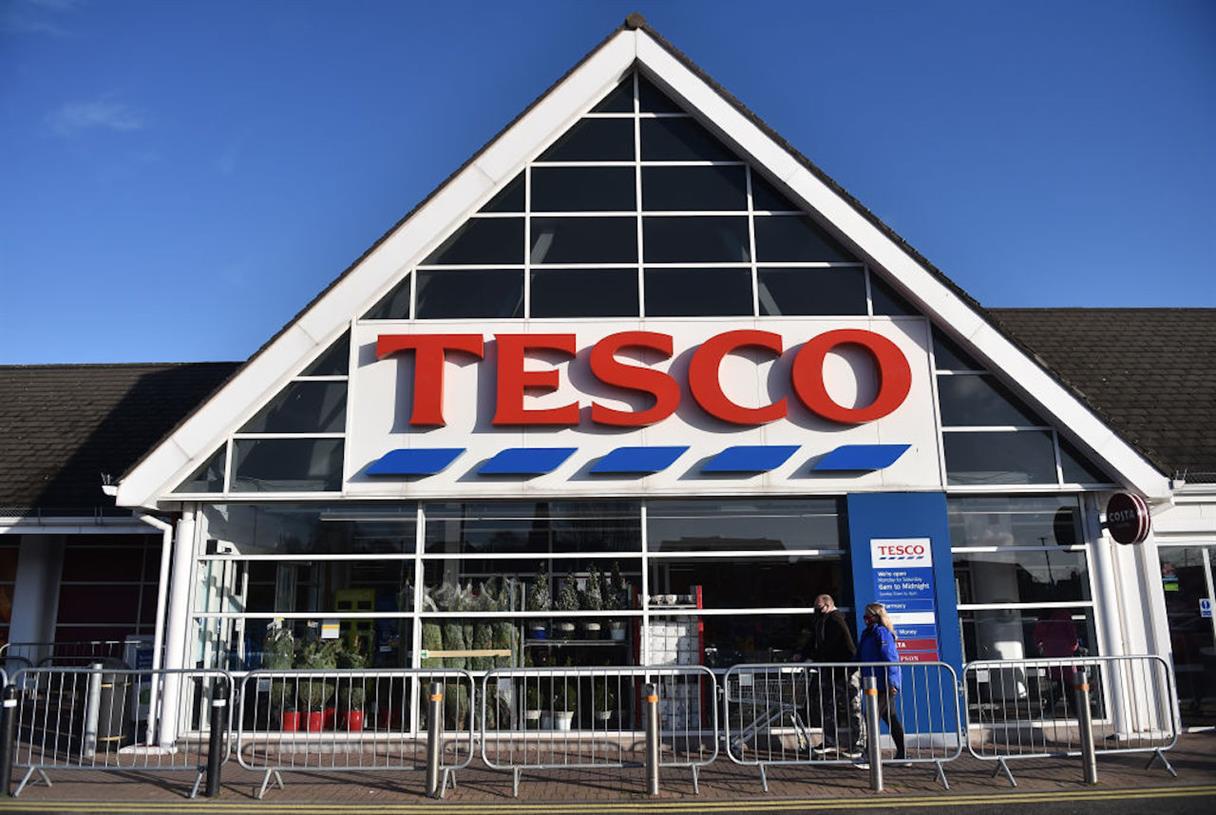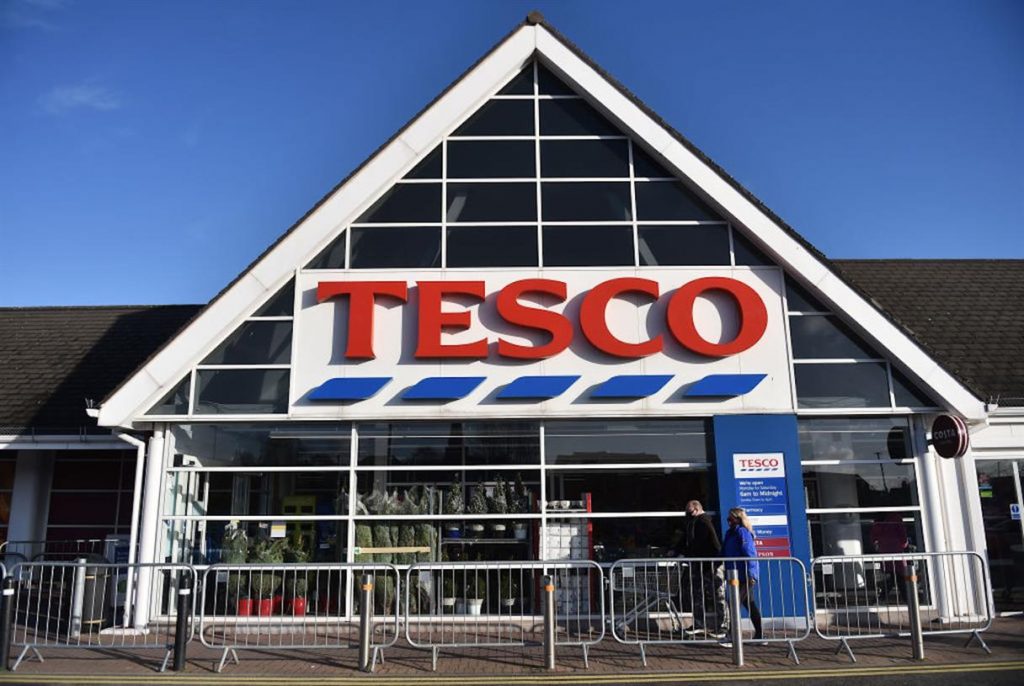 The marketing objectives of the Tesco marketing mix and marketing strategy are to increase the main brand value amongst loyal customers. The company realizes that when the everyday value of a company keeps on becoming solid then the strong brand image will tempt customers and increase the company's sales and profits.
Let us go through the physical evidence, product strategy, place strategy, price strategy and promotion strategy to understand the reason for so much consumer popularity in the target market in detail.
Product Strategy: Tesco's Marketing Mix and Marketing Strategy
The product strategy in the marketing mix of Tesco focuses on product lines, product innovation and product categories. The brand caters to the customers' needs in almost all the product segments of the market and ensures that its product offering is the best quality-wise.
Product Marketing Mix of Tesco
Tesco sells products via Tesco superstores to its customers in different categories. The product offering includes beauty, home, electrical, entertainment, books, home appliances, baby, toddler garden toys DIY, regional produce, non-food items, gaming, health, jewellery, clothing and accessories like car accessories.
Tesco operates through the product lines of its own brands like Booker Group (food wholesaler), Tesco Bank (financial services) F&F or Tesco Direct, Tesco Club Card System, Everyday Value, Tesco Lotus, Tesco Value, Tesco Mobile, Tesco Compact and Tesco Tech Support.
Place and Distribution Strategy: Marketing Mix of Tesco
Tesco has spread its presence to 11 other countries besides the United Kingdom. It has operations in Hungary, Slovakia, Czech Republic and Ireland etc. with help of 4,673 locations. Tesco has a market share of 28.4% in the grocery market of the United Kingdom and sells through big stores in the supermarket chain
The Tesco place and distribution strategy in the marketing mix of Tesco focuses on keeping its vast distribution and supply chain efficient. The channels including the big retail stores exhibit the brand through Tesco superstores, hypermarkets and online stores.
Place: Tesco's Marketing Mix and Marketing Strategy
In Tesco's marketing mix and marketing strategy, the focus of the brand is on selling the product offering via Tesco retail stores and keeping the supply chain efficient so that all the goods are readily available in the big stores of the supermarket chain and superstores.
The big retail stores exhibit the brand in the marketing strategy and marketing mix of Tesco. Tesco stores include
Tesco Hypermarkets
The supermarket chains of the company include Tesco Hypermarkets with product offerings that include stock in all categories. The largest hypermarket is Tesco Extra located in Walkden, United Kingdom.
Tesco Superstore
Tesco Superstore is a standard supermarket chain that stocks groceries and a small range of non-food items like Tesco Extra.
Tesco Express
Tesco Express act as a convenience shop in the neighbourhood stocking higher-margin product offerings like biscuits, chocolate, sweets and fizzy drinks.
Fuel Stations
The company sells 99, 97 and 95 RON petrol from forecourts at most Tesco Extra and Tesco superstore locations. Tesco has partnered with Esso for petrol filling stations and started operating attached shops under Tesco Express. Esso also sells fuels through the Tesco shop. There are more than 200+ Tesco Express / Esso locations in the United Kingdom.
Tesco Website
Tesco offers home shopping services and online purchases through the Tesco website Tesco.com. The company operates Tesco stores called Dark Stores primarily for the fulfilment of online purchases.
Tesco Club Card System
Tesco is one of the best supermarket chains in the world and has launched a customer loyalty scheme called the Tesco Club Card System for its loyal customers. Cardholders can collect points after spending at a Tesco shop or by using Tesco Mobile, Tesco Broadband, Tesco Homephone or Tesco Credit Card.
One Stop
These are the smallest shops in the supermarket chain even smaller than Tesco Express. Some of these shops have Tesco Bank cash machines.
Tesco also operates with help of its subsidiary companies. These include
Booker Group
Tesco offers food items to its customers through its subsidiary Booker Group.
Tesco Bank
The company offers financial services like loans, mortgages, insurance etc. via Tesco Bank
F&F
Launched in 2001 in the supermarkets of Ireland and the UK these stores have expanded to online stores as well as retail outlets in several countries. In the UK F7F website was folded into Tesco Direct which was again folded until it partnered with Next PLC.
Tesco Mobile
The company operates a mobile phone business through Tesco Mobile.
Tesco Tech Support
Launched in 2008 Tesco Tech Support is an IT support company
Tesco Lotus
It is a retail chain in Thailand that offers sundry products and food items
Tesco Compact
These are retail stores of the brand that offers several products to the customers.
Some of the notable former operations of the company are
Tesco Homeplus
Tesco Homeplus was a non-food venture that was opened in 2005 and closed by 2015
Tesco Metro
Tesco Metro shops were located in urban locations and 2021 the company announced that 89 Tesco Metro shops would be converted to Tesco Express and 58 to Standard Tesco Superstore formats.
Pricing Strategies: Marketing Mix of Tesco
The pricing strategies in the marketing mix of Tesco are dependent upon several factors. The company has adopted a cost leadership pricing strategy so that it can cut down on operational costs and gain a cost advantage by keeping low prices of the products.
Tesco faces stiff competition in the market and thus has created pricing strategies that will tempt customers and result in increasing sales volume and gross revenue.
The brand uses economies of scale to maintain low prices. It works with suppliers so that the effective supply chain will also help in keeping low prices.
Tesco has a Brand Guarantee program where customers will get the lowest possible price in the stores.
Price in the Marketing mix of Tesco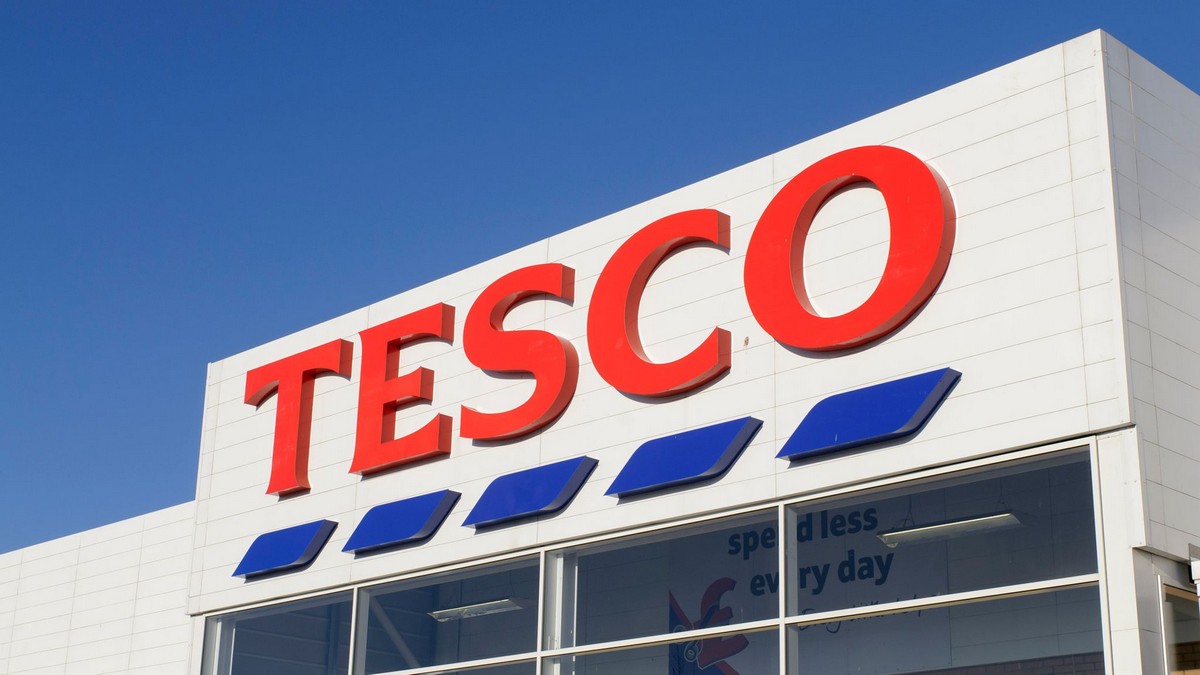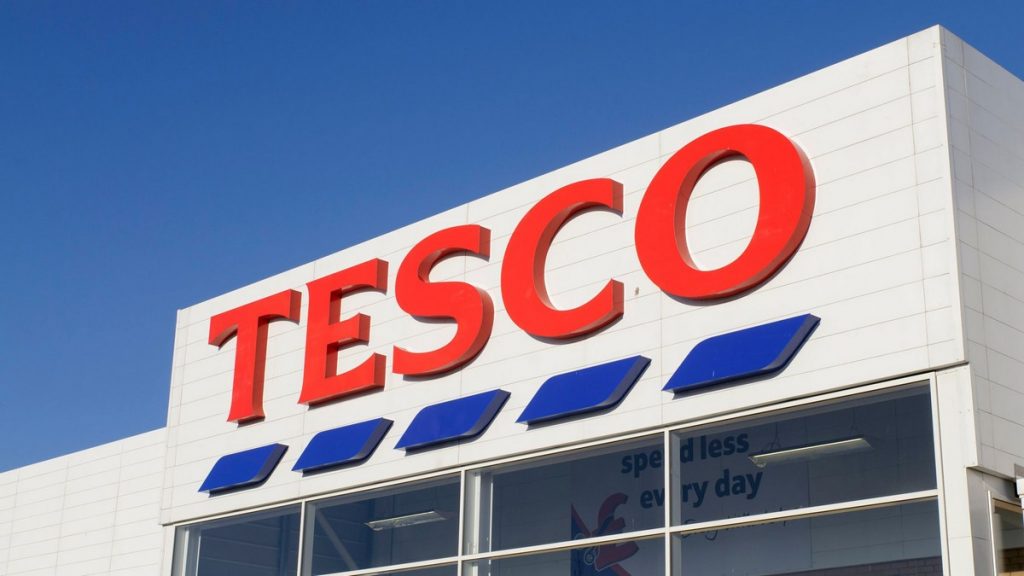 The pricing strategy adopted by Tesco's marketing mix includes
Cost Leadership
Tesco prefers to keep low prices of the product, especially own brands to tempt customers. This pricing strategy has cut down on operational costs and other related costs that will be directly affecting profits.
Competitive Prices
Tesco wants to gain a cost advantage in the market no doubt but it faces competition from several brands. Keeping competitive prices of products is normal for the company as low prices attract more customers and help in increasing sales figures.
Promotional Strategies in the Marketing mix of Tesco
Tesco's marketing mix and marketing strategy are fully centred around its low product prices and the various deals and discounts that the brand offers to maintain its customer base. Tesco uses aggressive marketing strategies to boost its brand image in the market. Its ad campaigns and TV advertisements directly target both potential and existing customers.
The promotional strategies in the marketing mix of Tesco include
Traditional Advertising Mediums
Tesco uses traditional advertising mediums to advertise its products. These include TV advertisements in different channels and other mediums like radio, newspapers, leaflets, hoardings and magazines.
Slogans
The brand uses slogans like "Every Little Helps" as part of its promotional strategy to boost the image of the company in the market.
Sales Promotion
As part of its sales promotion activities, the brand organizes charitable events where it distributes free products, incentives and discounts to attract more customers
Corporate Social Responsibility
As part of its CSR activities, the brand makes contributions to the local community and charity organizations. In 1992 it offered computers under the "computers for schools scheme". The company has made sure that its own label household and personal care products are cruelty-free.
Memorable Marketing Campaigns: Tesco Marketing mix and Marketing Strategy
Every Little Helps
The instructional video "Every Little Helps" showed correct behaviour while shopping during the pandemic by filming one night at Tesco's Extra Store
Tesco's Prices That Take You Back
The 2019 campaign "Tesco's Prices That Take You Back" celebrated 100 years in business. It resulted in high sales and good profits for the company
Tesco's Food Love Stories
The ad campaign "Tesco's Food Love Stories" in 2017 was the recipient of the Media Grand Prix award at the Cannes Lions Festival in 2018.
Conclusion
The Tesco Marketing Mix and marketing strategy have helped the business to grow in leaps and bounds. It is because of the product strategy and relevant price points that the brand has been able to create a customer-friendly promotional mix that has been declared a hit amongst the masses.
If you liked this article, we bet that you will love the Marketing91 Academy, which provides you free access to 10+ marketing courses and 100s of Case studies.