Craigslist is a private company that is associated with the online industry.  It was established in the year 1995 by its founding member Craig Newmark and has it's headquarter based in San Francisco Bay in the United States. It is an international company dealing with worldwide clients in several parts of the globe. In terms of the most visited page through the website in the United States, Craigslist occupies the ninth position.  Some of its competitors are as follows
Facebook
Adoos
eBay
Citysearch
Trove
About Craigslist
Type: Advertisements website
Industry: Online advertisements
Founded: September 10, 1995
Founder: Craig Newmark
Headquarters: San Francisco, California, United States
Area served: Worldwide
Key people: Craig Newmark (Chairman) and Jim Buckmaster (CEO)
Number of employees: 50
Product in the Marketing Mix of Craigslist :
Craigslist is actually a website for classified advertisements that deals in several sections pertaining to personals, housing and jobs  for items wanted, sale, community, services, gigs and discussion forums. At its onset, it was an email for friends describing local events of San Francisco Bay, but in the year 1996, it was regrouped to become a web service. Craigslist is one of the most popularly and consistently used websites in the world as it provides an alternative to local listings through online medium. Its classified section includes personal ads, community announcements and sells/buy ads. Some of its products and services include
Personal- It is used as an online destination or as a platform for dating encounter especially by lesbians and gay

Flagging- Website has a user flagging system for identification of inappropriate and illegal postings.

Bartering- Company has decided on including barter option for its sale section.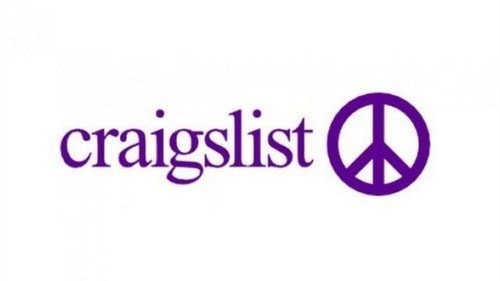 Place in the Marketing Mix of Craigslist :
Craigslist started its journey from San Francisco Bay in the United States and later spread its network to include five hundred and seventy cities in nearly seventy countries.  Instead of a particular metropolitan area, large regions are covered by Craigslist sites for example Upper Peninsula of Michigan, Colorado Western Slope, Wyoming and Delaware.  Besides English, the site supports languages like Portuguese, German, Italian, French and Spanish.  Every month nearly twenty million page views are served by Craigslist and it has new classified advertisements of eighty million. It receives job listings up to two million per month. Its home page is connected to twenty-three cities in the United States which receive at least 300,000 postings in a single day for just housing and sale sections.
Price in the Marketing Mix of Craigslist :
Craigslist is a user-friendly interface and one of the most accepted websites by online users.  Since the year 2004, the company has decided to charge 25 dollars for any post related to job openings in Los Angeles and New York pages. A new section was added on same day titled Gigs at this website where it was possible to post for internships, unpaid and low-cost jobs. Main revenue sources of this website are paid job ads and therefore Company has adopted a reasonable pricing policy for its products and services. According to its CEO, this website has been created to provide help by all means. The company is not interested in just maximising its profits it wants to make a contribution towards society.
Promotions in the Marketing Mix of Craigslist :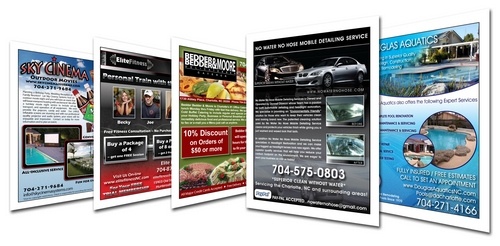 Craigslist is used for numerous purposes like consulting, training and marketing. It has reached at top because of sheer perseverance and hard work. Brands promotional strategy is dependent on mouth publicity of its users. It is a marketing platform that has been used by millions successfully and it is their comments and views on this site that have helped it to gain recognition and brand awareness in eyes of customers.
In the year 2005, an American documentary was released with title 24 Hours on Craigslist and in another movie Due Date, its lead actor was shown buying drugs through this site. The Craigslist Killer was a movie about Phillip Markoff, who was accused of murdering or robbing sex workers. Craigslist was a song by Weird Al Yankovic and it was sung as a parody of Craigslist website. In television serials like Dexter and Bored to Death, people use Craigslist as a platform for advertisement. In the year 2001, Craigslist foundation was established as a non-profit organisation.  The company offers low or free cost events and its online resources for encouraging community building.
Liked this post? Check out the complete series on Marketing Mix