Bookstores.com is an online portal that provides various products and services to its customers. This company was started as a marketplace place for buying and selling of books but over the years has developed into much more. Team effort in dealings is appreciated by its customers who receive top-class services from the company and its members. Bookstores strive to create an environment that is friendly and beneficial for everyone. It faces lots of competition from rival companies and one of the main ones is-
Products in the Marketing Mix Of Bookstores.com :
Bookstores.com is an open market for selling products to students and other interested parties. It started as a place for books but with time increased its product portfolio. This platform is growing at a faster rate as new sellers and buyers are continuously joining it.
This online store has a buyback program that includes a database of nearly million books that it buys every day. Bookstores provide a reasonable solution for the books that are not of any use to its user. It reuses such books and supplies them to people who are in need of them.  Currently, its products include the following-
Books- Buying and selling on topics like fiction, education, drama, architecture, comics, cooking, art, autobiography, biography, current events, gardening, poetry, religion
Textbooks- Buying and selling of books on subjects like Philosophy, political science, education, medical, nature, art, law, technology, crime
Movies- Buy movies, browse movies, DVD
Games- Buy and browse games  like Sony PSP, Xbox 360, PlayStation 3, Mac
Electronics- Buy electronics like camcorders, digital cameras, iPad, iPhone

Place in the Marketing Mix Of Bookstores.com :
It is the teamwork which has taken Bookstores.com to its new heights. It has a friendly and knowledgeable support staff for providing necessary assistance and instructions. Books are bought and sold via online but it still needs a proper distribution channel to supply those products to its customers. The company has various offices to handle online orders.
They are then segregated according to places and later brought from respective warehouses. After packaging is complete the products are shipped to its destination place and from there delivery persons directly take it to the address provided. The company ensures that all deliveries are dispatched within the stipulated times to avoid any inconvenience. Several shipping options are also provided like within 24 hours, within seven days or ten days. An individual can easily open his online account and can perform following activities-
Refund, cancel or confirm orders

Generate labels for shipping

Create a customised report of sales and download it

Work with customizable invoices
Bookstores connect people in a reliable environment and offer them protection through Trusty Guarantee, which promises best services or money back.
Price in the Marketing Mix Of Bookstores.com :
Pricing policy is a vital aspect of a flourishing business. Bookstores.com has adopted various pricing strategies to keep its brand blooming and thriving. On orders above 35 dollars, shipping is free in case of both buying and renting a book. Prices of every commodity are very reasonable so that a buyer can easily purchase or rent it.  Bookstores also believe in Discount pricing strategy and it offers discounted rates to its loyal customers. Books which have been reused several times are offered on minimum prices under economic pricing policy. Several concessions are allowed to customers to increase sales of product and this ultimately results in larger revenues for the company.
Promotions in the Marketing Mix Of Bookstores.com :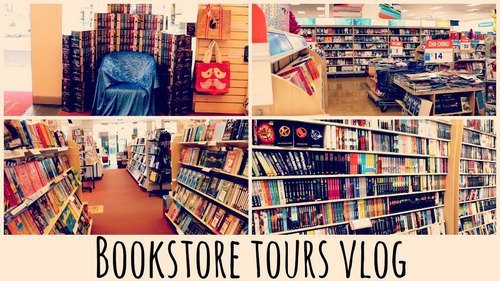 Exposure is the keyword and Bookstores.com have adopted several measures to increase its brand awareness amongst customers. Extensive advertising and affiliated networks have helped the brand to reach new heights. Company's promotional activities include free shipping, providing best choices in both used and new products, a single platform for various gaming devices, and right books at minimum prices.
The company offers a scheme to people who want to earn money. They have to affiliate with its program and promote its website. Whenever a transaction is made from this customised link, he/she earns a commission.  
Liked this post? Check out the complete series on Marketing Mix