China Mobile is a State Owned company that provides Mobile Services in china. It started in the year 1997 with the name China Telecom that was later changed to China Mobile. After a 1997 public offering that yielded capital of around USD $2.5 million and another massive Capital Investment of around USD $600 million in the year 2004, China Mobile currently trades in more than thirty one (31) provinces in china and primarily provides a Global System for Mobile Communications (GSM). It also generates income from voice based services and value additions e.g. Short Message Texts and mobile E-mail.
China mobile faces competition from China Unicom and China Telecom among other companies
China Unicom Limited;

a state controlled company that provides telecom services to the people of China. It has played a big role in breaking monopoly; has led to improved services and has promoted growth.

China Telecommunication Corporation;

is regarded as a

Principle Telecom Enterprise

in China with a vast fixed line telephone network up to rural china. It is managed by the Chinese Central Government and has a registered capital of 158 Billion Yuan
As at the year 2008, China Mobile had a market share of approximately 72 per cent with subscribers slightly above 457 million. According to the report by the Forbes Magazine, China mobile was ranked 78th among the most powerful brands in the world.
About China Mobile
Type: Mobile network operator
Industry: Telecommunications
Founded: 1997
Founder: Ministry of Posts and Telecommunications of China
Headquarters: Beijing, China
Area served: Mainland China
Key people: Yang Jie (Chairman) and Li Yixin (CEO)
Number of employees: 2.5 million
Product in the Marketing mix of China Mobile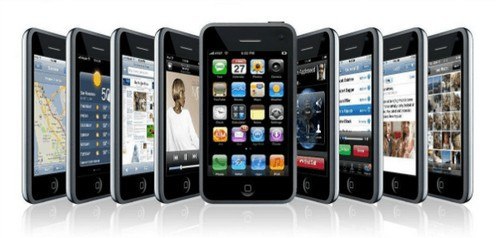 The business strategy of China mobile is that of "service and business leadership''. For effective implementation, management must be innovative in terms of business offering by providing customised services.
The followingthree major products of China Mobile Group have unique functions and characteristics that meet customers' expectations.
GoTone

Shenzhouxing

M-Zone
The company has reinforced the above three brand awareness through proper planning and management. Again,in addition to proper marketing, different tariffs are provided not to mention rebates and unification of brand image and brand association. Consequently, a better brand structure has been established with improved coordination between brands.
China mobile also launched Call forwarding, Caller ID, Voice Mailbox and Call Waiting Services so as to provide a variety of functions that suit customers' needs. It also provides Global Roaming and GPRS roaming services.
Price in the Marketing mix of China Mobile
China Mobile has different price strategies for each product. Each product has a price range that targets different customer levels; a monthly pay plan; calling fees and an own cost account for accountability.
Despite the stiff competition experienced in the Chinese market, pocket friendly prices by China Mobile ensure its products always maintain a big market share. The different product for different service policy i.e. Go Tone; for business service through text messages and M-Zone; for entertainment have also led to different product pricing and mass marketing  
Place in the Marketing mix of China Mobile
The China Mobile products are well known in China major cities. In Guangdong, the market share is more than 70 per cent with 30 per cent covered by other competitors.
A lot of campaigns for product awareness have been carried out in Henan and Sichuan regions to attract more new customers. As a market leader in Chinese Mobile Industry, CM also controls a big market share in both western and central china regions.
In terms of Corporate Citizenship, China Mobile supports development projects in the Mainland of China with the focus slowly shifting to the countryside so as to bridge the still wide communication gap.
It is also important to note that China Mobile Roaming Services are covered in more than 230 countries with the GPRS Roaming Services being covered in more than 160 countries.
Promotion in the Marketing mix of China Mobile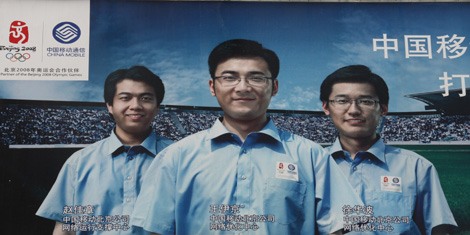 Advertisement is the main form of product promotion by China Mobile. For improved brand awareness and to attract more new customers, CM channels most of its resources to mass advertisement. With high frequency and quality HD advertisements, potential customers' attention is mustered and will less likely forget about the advertised product.
Corporate social responsibility has been adopted as another form of improving brand awareness as most local people tend to be loyal to "one of their own" company.
Liked this post? Check out the complete series on Marketing Mix