Vaseline is a petroleum jelly brand company owned by Unilever, the Anglo-Dutch mega company. Within the Vaseline products line is the plain petroleum jelly as well as an assortment of soaps, cleansers, lotions, deodorants and skin creams among others.  Introduced in the USA in 1872, Vaseline is one of the most popular products in the world.
This has made many languages and countries to use the term Vaseline as a generic for all forms of petroleum Jellies even at times lotions. The name Vaseline was first used in 1872 by Roberts Chesebrough, the inventor of petroleum Jelly. Chesebrough Manufacturing Company produced Vaseline till 1987 when the company was bought by Unilever.About Vaseline
Type: Petroleum jelly
Industry: Personal care
Founded: 1870
Founder: Robert Chesebrough
Headquarters: New York, United States
Area served: Worldwide
Key people: Alan J. Jope (Chairman) and Sanjiv Mehta (CEO)
Number of employees: 149,000
Product in the Marketing Mix of Vaseline :
Vaseline can be used not only as a lubricant but also as a moisture insulator for those skin conditions that are characterised by dehydration. Vaseline has also effectively been used to protect minor burns and cuts.  Some of the products within the Vaseline brand line include:
Vaseline® Jelly Cocoa Butter
Vaseline® Jelly Baby
Vaseline® Intensive Care™ (Deep Moisture Jelly Cream, Aloe Soothe Lotion, Advanced Repair Unscented Lotion, Essential Healing Lotion, Radiance Restore Healing Serum and Advanced Relief Healing Serum etc.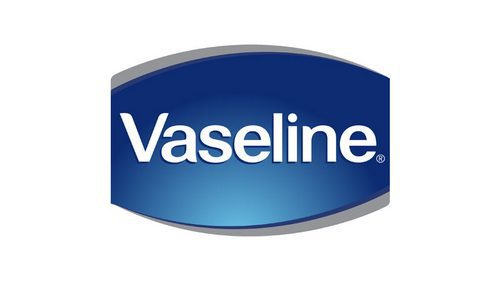 Price in the Marketing Mix of Vaseline :
Vaseline has been able to penetrate the markets because of its low pricing strategy among other quality assurance features. It is true that in almost any market, Vaseline will be found to be among the cheapest of all the corresponding products.
Vaseline petroleum jelly is used in most of the low-income earning families and homes because of this low pricing strategy. Though a few products such as its lotion line may be a little costly thereby targeting the middle class, Vaseline's heritage has been carried through generations because of the low pricing strategy of the company.
Place in the Marketing Mix of Vaseline :
There is no doubt that Vaseline is in every country in this world. This sounds like an overstatement but that's the fact. I doubt whether there is any village in the civilised worlds that hasn't heard of Vaseline. It is sold both in online and offline shops.
Different Vaseline products target different demographics. The pure petroleum jelly targets all demographics. The poor buy it because of its price whereas the higher end persons buy it because it is the best petroleum jelly they can lay their hands on. Other products such as the lip care Vaseline products are obviously targeting the ladies, with the Vaseline for men targeting the men demographic arena. In other words, Vaseline targets everyone everywhere.
Promotions in the Marketing Mix of Vaseline :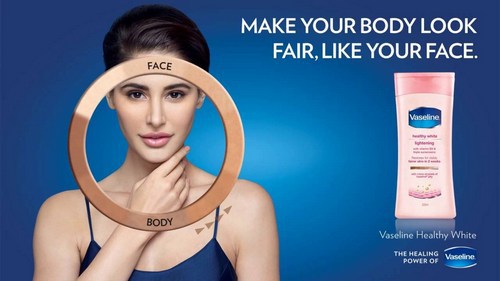 Vaseline has employed all the traditional and conventional marketing strategies to promote the product. There is no marketing avenue that has been left untouched. The company uses trade promotion, consumer promotion, public relations through press releases, Event organisation such as conferences, direct marketing, online marketing and adverts through the print media such as the magazine & newspaper ads as well as through electronic and broadcast media.
Vaseline's marketing department is well organised to ensure that the promotion practices are very smooth. The departments below are all associated with the promotions of this skin care product. These are:
All in all, Vaseline is already a well-celebrated brand but Unilever never takes chances but continues to invest in innovation and marketing thus keeping the company steady in the mix.
Liked this post? Check out the complete series on Marketing Mix