Isuzu is a public company of Japanese origin. It is associated with the manufacturing sector of the automobile industry. Its major activities include the sale, marketing, and production of diesel engines and commercial vehicles.  The company was founded in the year 1916 but it actually came into being in the year 1934 when it was renamed Isuzu.
In the year 1971, Isuzu signed a capital agreement with another automobile giant General Motors. It has targeted small industries, the mass market of the upper class and upper-middle-class individuals, and logistic companies as its potential customers. It faces competition from the following companies-
About Isuzu
Industry: Manufacturing
Founded: 30 March 1934
Headquarters: Yokohama Gate Tower, Nishi-ku, Yokohama, Japan
Area served: Worldwide
Key people: Masanori Katayama, (Chairman, CEO & Representative Director) and Shinsuke Minami: (President, COO & Representative Director)
Number of employees: 8,172
Marketing mix of Isuzu
In this article, we discuss the Marketing Mix of Isuzu and its 4 P's which include the product, price, place, and promotions of Isuzu. Let us begin.
Product in the Marketing Mix Of Isuzu
The commercial market of Isuzu has spread globally with its major focus on the construction of diesel-powered buses and trucks and therefore it has become one of the major manufacturers of heavy-duty and medium trucks.
More than 20 million diesel engines belonging to the brand Isuzu are in use in the world market. Companies like Renault-Nissan Alliance and Ford Motor Company have been its clients for diesel engines for a long time. Some important products from its portfolio are as follows-
SUVs and passenger vehicles like D-Max Pick-up Truck, the second generation Isuzu D-Max and Isuzu Mu-X
Commercial vehicles that are still in production are Reach, Journey-J, Journey, Erga Mio, Erga-J, gala-Mio, Gala, Giga, Forward and Elf
Race Cars like 1967 R7, Group 7 race car and 1970 Bellet R6 Group 6 race car
Concept cars include 2001 GBX, 2001 Zen, 2000 Isuzu VX-4, 1999 ZXC, 1993 XU-1, 1989 4200R and 1970 Bellet MX1600.
Buses like FTR45, LV123, LT132 and CLM470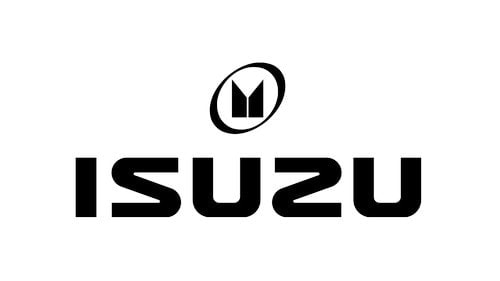 Place in the Marketing Mix Of Isuzu
Isuzu is an international corporation with its headquarters base at Tokyo in Japan. It has several subsidiaries and joint ventures with companies from places like Turkey, Russia, China, Malaysia, Indonesia, Philippines, South Africa, Taiwan, India and Vietnam.
Isuzu has to manufacture and assembling facilities in Hokkaido, Tochigi and Fujisawa. Market presence for Isuzu vehicles is seen mostly in places like Africa, Asia, United States, Australia and the United Kingdom. Isuzu has a widespread distribution network that includes channels like dealerships, outlets and countrywide branches. Its vehicles are easily available via showrooms situated at strategic places.
Price in the Marketing Mix Of Isuzu
Price is one of the major aspects of any organisation and one has to keep in mind several aspects before adopting a suitable policy. Isuzu has taken into consideration various factors like the economy of a place, demand, supply, prices of its competitors and its own actual costing before determining the price factor.
It has ultimately adopted a value-added pricing policy for its qualitative products by charging mid-premium prices. As it faces lots of competition from rival companies it has also maintained a competitive price range so that customers do not break its loyalty towards Isuzu brand. Prices of its consumer vehicles are nearly same as its competitors to give them a strong competition.
Promotion in the Marketing Mix Of Isuzu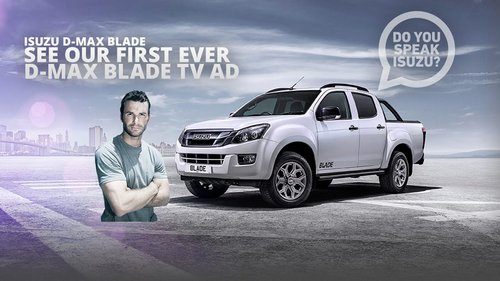 Isuzu has a strong marketing strategy to promote its products in international market. It has used an aggressive policy for sales promotion that includes mouth publicity and catchy and distinctive ad campaigns shown on several popular television channels. The company has also advertised via hoardings placed at popular and populated areas to gain maximum coverage. Ads are placed in magazines and newspapers so that customers are aware of products and recent happenings. Its promotional incentives include referral and loyalty programs.
It is determined to keep its customers happy and hence has introduced several schemes to this effect. Its consumer vehicles like Isuzu MU-X and D-max comes with 5-year warranty, 5-year complimentary roadside assistance, 3 years servicing with capped-price options, personalised driving report and servicing with genuine parts at its customer service centres. A movie titled Spy Kids had Trooper and Isuzu Axiom to promote brand Isuzu amongst mass market. The company has a commercial service called vehicle telematics for tracking and monitoring operations of commercial vehicles in Japan by usage of GPS tracking devices.
Liked this post? Check out the complete series on Marketing Mix