Cipla is a multinational company of Indian origin who is associated with biotechnology and pharmaceutical industry. It is a public company and was formed in the year 1935 by its founder Dr K.A Hamied. The company serves globally through it's headquartered in Mumbai. In terms of market value, it ranks at 42nd position in India. Cipla uses knowledge and technology to develop life-saving drugs and it has made a commitment to provide medicines at affordable rates. Brand Cipla has done a commendable job of making medicines accessible for cancer patients. Some of its competitors are as follows-
Product in the Marketing Mix Of Cipla :
Cipla has the largest product kitty in India and its product range is vast and varied. It includes 1500 products for therapeutic segments and nearly sixty dosage-forms. The company provides services like commissioning, plant engineering, consulting and technical know-how support and transfer. It is the first to manufacture oral iron chelator in the world. Some of its products include-
Active Pharmaceutical ingredients- It is largest exporter of high-quality and low-cost APIs in global market and some vital intermediates and bulk drugs are Albendazole USP, Adefovir Dipropyl
OTC- Portfolio related to over-the-counter drugs include the artificial sweetener, cosmetics and skin care, food supplements, child care, constipation, cold & flu, dental care, medicated plasters, infant food, indigestion and medicated shampoos. It also has a product division for animal health-care and this is dedicated to poultry, equine, livestock animal products and companion animals
Prescription- Some of it includes anti-inflammatory drugs, anti-acne drugs, anti-asthma drugs, anti-allergic drugs, antibiotics and anabolic steroids
Fragrance- It is manufacturer of various flavours that are used in beverages and food items

Place in the Marketing Mix Of Cipla :
Cipla exports several of its products to nearly one hundred and sixty countries in the world including the United States and numerous countries in the Middle East, Latin America, Australia, Africa and Europe. Its distribution policy for global companies includes tie-ups with other proficient companies so that it can take advantage of their distribution system. In India, it has thirty-five manufacturing plants in places like Goa and Patalganga. The company has several research and development units for development of new and existing drugs. It has corporate offices in dealing with customers. Cipla has the strong distribution network in the retail market and its medicines are easily available at medicinal stores.    
Price in the Marketing Mix Of Cipla :
Cipla is the leading health-care company in India and its aim is to provide access to high-quality medicines at affordable rates. In order to meet the needs of its patients, it has decided to keep an economic and reasonable pricing policy. Its aim is to make life-saving drugs accessible to every needy patient and therefore for those drugs it has kept a minimum pricing policy. Its efforts have reduced the prices of several vital drugs in the market.  For products that are exported it has maintained a competitive pricing policy, so that it can successfully compete with its competitors.
Promotion in the Marketing Mix Of Cipla :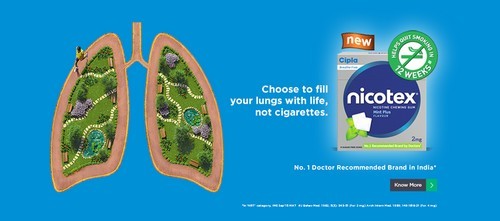 Cipla has undertaken various promotional activities to market its products. Its tagline is Caring for Life and this has become its mission and hence this idea has been incorporated in its employees, processes and products.  In order to make a difference, the company contributes to society through themes like education, health & sanitation and by creating opportunities for decent livelihood. Cipla provides free-of-cost medication to terminally-ill patients of cancer through Palliative Care Centre. It has developed strategies like selling anti-aids drugs at an only 1/3rd price to developing countries like South Africa. It has tie-ups with several global generic companies like Mylan, Watson and this helps it to hone its own manufacturing, development and marketing skills. It has also initiated a program No Touch Breast Scan for females.
Cipla believes in providing its employee's best available opportunities and hence has provided them with employee benefits. For some of its, products Cipla has taken the help of commercial advertisement through television and print media. Cipla-I-Pill was its most advertised product of the year 2007.
Liked this post? Check out the complete series on Marketing Mix