Crocs is a public company that basically started as a manufacturer of shoes. It was founded in the year 2002 by its founders George Boedecker, Lyndon Hanson and Scott Seamans. It is a global company with it's headquarter base in Niwot in the United States. Some of its main rival companies are as follows –
Deckers Outdoor Corporation
About Crocs
Type: Footwear company
Industry: Footwear
Founded: 2002
Founders: Lyndon Hanson, Scott Seamans, George Boedecker, Jr.
Headquarters: Broomfield, Colorado, United States
Area served: Worldwide
Current CEO: Andrew Rees
Number of employees: 4,000+
Major products: Crocs shoes, Jibbitz charms
Product in the Marketing Mix of Crocs :
Crocs is a multi-talented company and along with its subsidiaries is responsible for designing, manufacturing, developing, marketing and distributing accessories and footwear for children, women and men in the global market. Its footwear products include boots, sneakers, flats, wedges, sandals and clogs. They are produced in several colour schemes, for instance, there are twenty colour choices for its Classic styles, whereas other styles have four to six colour choices. Crocs have a broad portfolio that includes shoes made from Croslite material to provide a lightweight, comfortable and odor-resistant pair of shoes. Product segment of this quality brand is divided into style, casual, active and core. Crocs also deal in fashion accessories that complement its brand image.
Sunglasses, as well as colourful and lightweight knee pads, are in demand products along with a line of logo apparel. Products include socks, beanies, hats, sweatshirts and t-shirts in several colour schemes and having Crocs logo. In the year 2003, Crocs launched the Nile, its first style statement especially for women and in the year 2005 company introduced CrocsRx collection for people with a foot problem. In the year 2008, Crocs Cares was introduced and in 2009, Prepare collection came into being. Later the brand was also responsible for Hover sneakers and Crocs Chameleons line.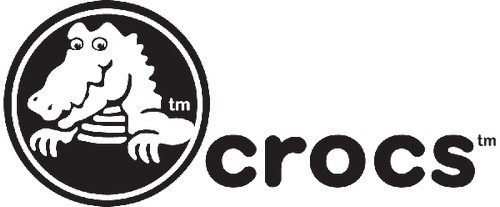 Place in the Marketing Mix of Crocs :
Crocs is an international brand and cater to clients in at least ninety countries of the world. Its distribution channel includes international and domestic distributors and retailers along with direct-dealing consumers. This is possible through a wide network that consists of nearly two hundred and seventy-five brand operated retail stores, twelve Webstores, one hundred and eighty-sixes outlets and ninety-eight kiosks. Manufacturing of Crocs footwear takes place in its manufacturing facilities in China, Mexico, Romania, Italy, Bosnia, Argentina and Vietnam. 61% of its sales are through wholesale channels, 29.5% through retail and 9.5% through its online stores.
Price in the Marketing Mix of Crocs :
Crocs Company has tried to maintain the low-cost base for manufacturing of its products. Minimization of costs has helped them in retaining their reasonable pricing policy and in increasing sales of various products. Revenues of the brand have increased in each region because of positive customer reception. Crocs have maintained a competitive pricing policy so that it does not lose its customers to its rival companies. The brand has several products in the consumer market with different prices for each line. Some of them have an economic pricing policy and some reasonable pricing policy. It is relatively a new company and hence in order to penetrate new markets it has kept its pricing range open and affordable. This is done to increase its sales as an increase in volumes will ultimately lead to better revenues.
Promotion in the Marketing Mix of Crocs :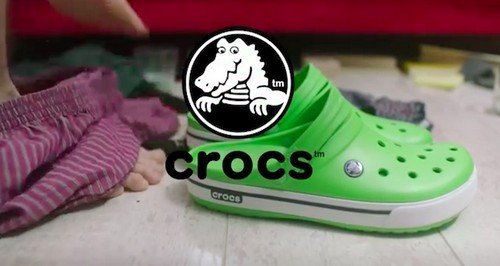 Crocs as a qualitative brand have always believed in a strong marketing policy to promote its brand name in the international market. Its commercial on television was entertaining and revolved around its tagline Find Your Fun. The company has also used other platforms in social media like Facebook and YouTube and magazines like the InStyle magazine to market its products. The brand has made a deal with Twitter for launching a brand new advertising campaign.
Crocs wordmark and its logo are included in every product. The company has always been associated with events like fashion runways and sports. It was title sponsor from years 2006 to 2009 of Association of Volleyball Professionals. Mario Batali, a celebrity was seen wearing shoes from Crocs. Numerous famous personalities have been seen wearing shoes from Crocs brand. In the year 2007, American president George Bush was wearing black crocs and Michelle Obama, wife of President Obama was seen wearing a pair of Crocs in the year 2009.
Liked this post? Check out the complete series on Marketing Mix