General Motors is commonly referred to as GM and is of American origins. It is a public company associated with automotive industry and deals with various aspects of vehicles and its parts. Present General Motors Company LLC came into existence in the year 2009 after the restructuring of its previous bankrupt company, which was called General Motors Corporation and was formed in the year 1908. Company faces stiff competition from in consumer market from several rival companies and some of them are as follows-
About General Motors
Type: Automobile manufacturer.
Industry: Automotive.
Founded: 16 September 1908, Flint, Michigan, United States.
Founders: William C. Durant, Charles Stewart Mott, Frederic L. Smith.
Headquarters: Detroit, Michigan, United States.
Area served: Worldwide.
Current CEO: Mary Barra.
Number of employees: Over 167,000
Major products: Cars, trucks, and automobile parts.
Product in the Marketing Mix Of General Motors :
General Motors is a multinational corporation associated with manufacturing, designing, distributing and marketing of automobiles and its components.
It is also involved in financial services related to vehicle sector. It has several joint ventures and in GM Korea it has 77% and in IMM 20% stake. One of the subsidiaries of GM called OnStar offers vehicle security, safety and information services. General Motors has twelve brands under its umbrella for the production of vehicles including Ravon, Jie Fang, Baojun, Wuling, Vauxhall, Opel, HSV, Holden, Cadillac, GMC, Buick and Chevrolet.
The company has a comprehensive product range in the global market and under consumer vehicles section it manufactures and sells Cruze and Sail Sedan in Sedans category, Spark, Sail-UVA and Beat in Hatchbacks and Enjoy, Tavera and Captiva in SUVs. It has various firsts to its name like introducing all-electric vehicle and usage of hydrogen fuel cell for powering engines. GM has a deal with Honda for mass production of hydrogen fuel cells that will be used in vehicles by the year 2020. By the end of the year 2015, it sold 9.8 million units in the global market to earn the first position as the highest seller.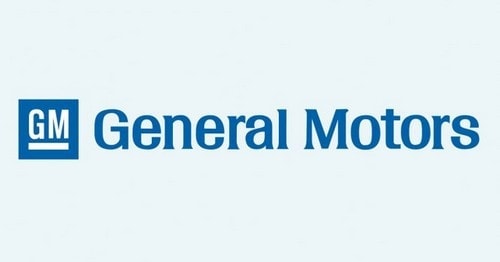 Place in the Marketing Mix Of General Motors :
General Motors has a very strong domestic market in the United States. It is an international company with a global presence that is spread in nearly thirty-seven countries of the world. General Motors has business relations with nearly one hundred and forty countries like United Kingdom, Russia in Europe, China, Korea and India in Asia, Canada in North America, Argentina, Brazil, Venezuela and Columbia in South America, Egypt, Tunisia in Africa, New Zealand, and Australia in Oceania. The company has its headquarters base at Michigan in the United States.
General Motors has a wide-spread distribution network for providing efficient results through several assemblies and manufacturing plants in countries like Spain, China, Russia, Poland, South Africa and Thailand. It has extensive centres for distribution, warehousing and regional offices in numerous countries. It operates through fully-owned subsidiary companies outside the United States except in China where it acts through ten joint-ventures.
Price in the Marketing Mix Of General Motors :
General Motors is one of the pioneers in the automobile sector and has made a consistent appearance in top-ten automaker list in terms of net income and annual revenues. The automobile industry is highly competitive and to successfully face the challenges presented by its competitors, General Motors has adopted a competitive pricing policy.
The company has produced a diversified range of products with different price ranges to suit needs of varied sections of the consumer market. Product range includes reasonably priced items to make them pocket-friendly to its customers and also luxury vehicles that have mid-premium pricing policy. General Motors actually offers a value-based policy to its customers so that they can make a purchase according to their personal needs and requirements.
Promotions in the Marketing Mix Of General Motors :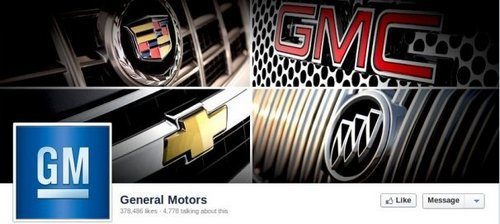 Marketing strategy is an important part of General Motors and they have succeeded in creating visibility through various promotional activities. It has taken several initiatives for the conserving environment by recycling or refilling most of its production wastes. It provides a helping hand to communities through its foundation that invests in an outreach program and scholarships. General Motors has been an active participant in several events and sports category to create positive brand awareness like Supercars Championship, SCCA, NASCAR, 24 Hours of Le Mans and World Touring Car Championship. The brand has also been an avid donator and has funded several conservation projects.
Liked this post? Check out the complete series on Marketing Mix