The Dollar General marketing mix framework has helped to create a customer-centric business model. The marketing strategies can help loyal customers to save money, retain customers, attract new customers, increase Dollar General's sales and create a strong customer base with highly competitive prices.
The focus of the retailer is on solid growth driven by high retail sales and this is possible when the company can maintain high customer traffic throughout the fiscal year. Fewer people cannot boost net sales but if existing and new customers keep on showing brand loyalty then it will automatically lead to better sales and higher profits.
The Dollar General marketing strategy focuses on product offerings, same-store sales, distribution needs, Dollar General stores, third-party trucking firms, supply chain, low prices, increased sales, low costs, digital initiatives and advertising strategy. Dollar General maintains its business model because it wants to offer an omnichannel experience that will take shopping to new heights and help the brand to achieve its desired goals.
About Dollar General Corporation
Origin Country: United States of America
Founders: James Luther Turner and Cal Turner
Founded: 1939
Headquarters: Goodlettsville, Tennessee, USA
Employees in 2023: 170,000
Annual Revenue in 2023: 37.845 billion USD
Net Income in 2023: 2.416 billion USD
Market Cap in 2023: 46.72 billion USD
Dollar General Corporation is one of the most popular national brands in the United States that operates a chain of retail stores across Mexico and the United States. The company was founded as a family business "J.L. Turner and Son" but in 1955 changed its name to Dollar General. Currently, it operates as a public company and is traded on the New York Stock Exchange.
Dollar General is one of the most profitable and popular outlets in the United States with revenues and net sales reaching an all-time high. Dollar stores are convenience stores with a wide range of product offerings like home décor, clothing, beauty, health, grocery and pet supplies etc.
Business Model of Dollar General
Dollar General is the largest discount retail company in the United States based on the number of Dollar stores it operates. The Dollar General store serves its customers with ease of use and value.
The business model is based on the concept of sales through everyday low prices and same-store sales. The staff they hire are mostly from the neighbouring communities and this is because of their business model that promotes the success of the brand through community growth and prosperity.
The business model is one of its kind in the market as Dollar General offers merchandise at lower prices to its customers looking for convenience and value.
Target Market of Dollar General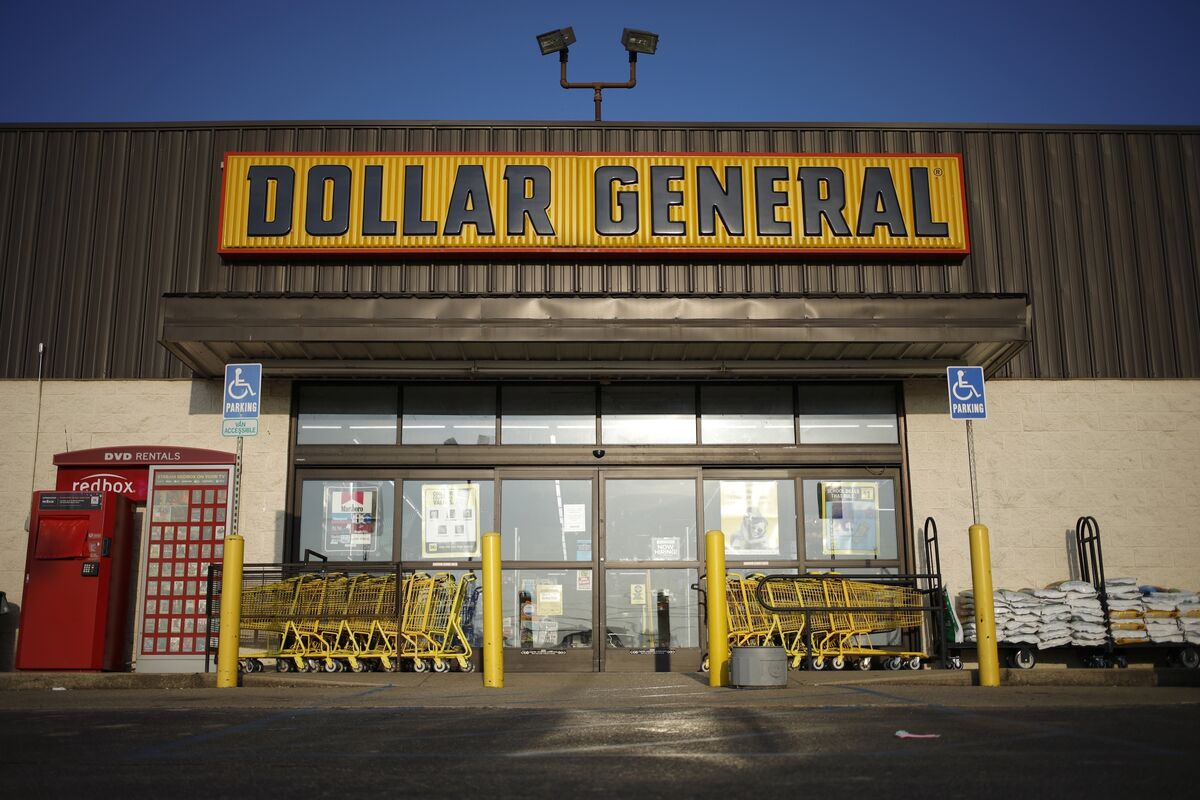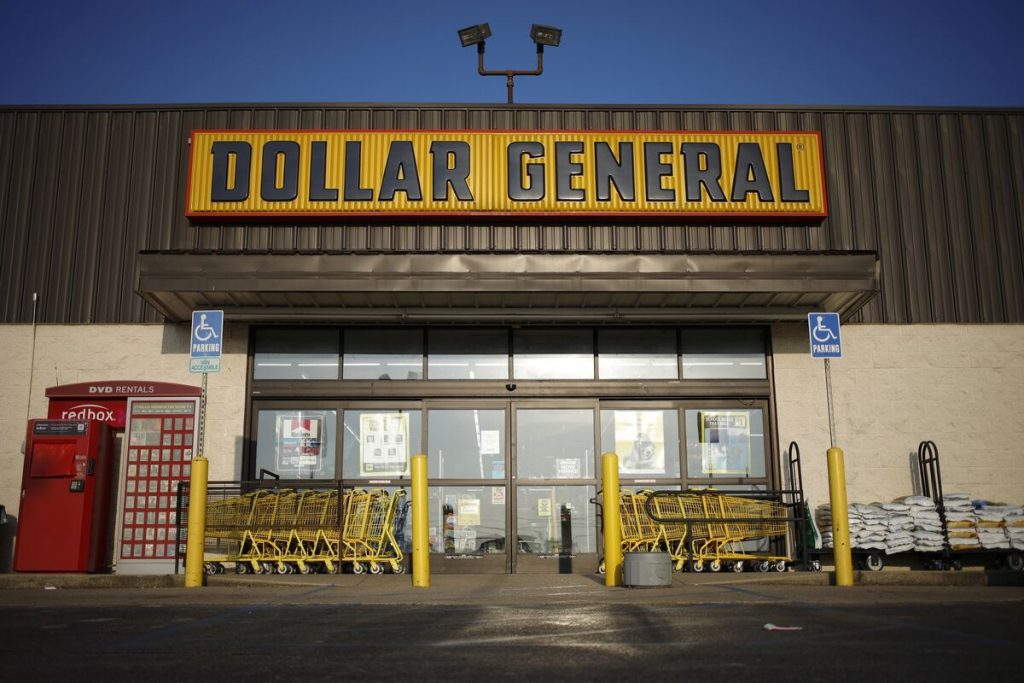 Dollar General is a variety store whose primary target audience is the average and lower middle-class group in society who are lured to the stores because of bulk buying, incentives, discounts and Dollar General deals.
Dollar General's marketing strategy targets millennials between the age of 20s and mid30s and budget-conscious senior customers looking for affordable merchandise options.
The objective of the company is to focus on customer convenience and value proposition and this is the reason why Dollar General offers products at such low prices. 30% of the inventory of the brand is under 1 dollar so that customers can shop for essentials and merchandise at low prices.
The target audience of the company is both individuals and families of every age group that needs to buy products at lower rates because of low incomes. It targets old and new customers whose income is less than $40,000 annually through discounts and deals which the customers find very lucrative.
Dollar General Marketing Mix (4Ps) Marketing Strategy
The marketing strategy focuses on four categories or the 4Ps of the marketing mix for instance selling products, same-store sales, meeting the distribution needs, opening new stores and maintaining the older Dollar stores, keeping down the costs, increasing sales volume, maintaining lower prices and promoting an aggressive advertising strategy.
Dollar General's marketing strategy has helped the company's business model to survive and flourish in the competitive environment of the industry. Despite facing stiff competition from several companies like Walmart, Target, Family Dollar and Dollar Tree etc. Dollar General's business model maintains its policy of Everyday Low Prices so that more and more new customers flock to the Dollar stores and same-store sales and the consumers can save time and money.
The thought behind the current marketing strategy of the business model is that the company wants to target an audience, generate traffic, boost its net sales, earn higher revenues and achieve set business goals and business objectives.
Product Strategy of Dollar General
Dollar General's marketing strategy focuses on its products as the company sells products of popular companies as well as private label brands which have bigger margins than the national brands.
A Dollar General store will sell a limited number of everyday basics and seasonal items in different categories. The brand divides the merchandise into four sections highly consumable, basic clothes, home products and seasonal. It does not stock every brand or product size instead focuses on the most popular ones.
Dollar General offers everyday merchandise at lower prices. Every store has nearly 10,000 – 12,000 product offerings, unlike other companies like Walmart which offers 60,000 products. Buying in bulk and carrying a limited number gives it strong negotiating power with the company suppliers.
The store does not sell perishable items or fresh food every day as it has a short shelf life. The company sells limited fresh produce on a selective day to encourage quick sales. As the customers are from the lower and middle-income group the company sells goods in small quantities packaging.
Product Mix of Dollar General
Dollar General is a retail store that sells products at discounts to lure in existing and new customers. The business model is all about offering a value proposition to its customers through quality products. It sells several product lines and categories to meet the specific needs of all its customers.
Dollar General's Product Assortment
Food and Beverage
This category is further divided into several segments like coffee & tea, cereal & breakfast, meals & side dishes, snacks & cookies, candy & gum, baby food, baking cakes and mixes and beverages etc.
MILKY WAY CHOCOLATE CANDY BAR
MAXWELL HOUSE ORIGINAL BLEND GROUND COFFEE
KELLOGG'S FROSTED FLAKES BREAKFAST CEREAL
HEALTH
The health category includes medicine cabinet, eye care, vitamins, exercise & fitness, foot care and nutritional supplements etc.
REXALL NATURALIST MAGNESIUM
REXALL VITAMIN B
REXALL WOMEN'S CLEAR GEL INSOLES
Household & Cleaning Supplies
The household category includes segments like paper & plastic, home décor, kitchen & dining, bed & bath, storage and clothing care etc
LAUNDRY STAIN REMOVER SPRAY
COMFORT BAY ULTRA SUPPORT BED PILLOW
SHOWER CURTAIN HOOKS
ELECTRONICS
The electronics category includes prepaid phones, portable audio, batteries, tech accessories and home & gaming etc.
WIRELESS GEAR SYNC CABLE MICRO USB BLACK
HEARING AID BATTERIES
TRUE WIRELESS BILLBOARD SECURE-FIT SPORT EARPHONES
Pet
The pet category includes dog food, dog treats, cat food, cat treat, dog accessories and cleaning etc.
FOREVER PALS COVERED LITTER PAN
ALPO DRY DOG FOOD PRIME CUTS
IAMS PROACTIVE HEALTH HEALTHY KITTEN DRY CAT FOOD
Beauty Products
The beauty category includes cosmetics, hair care, skincare, fragrances, nail care, deodorant and soap etc.
L.A. COLORS SHIMMER BRONZER RADIANT
KISS COLORS & CARE TINT UP SEMI-PERMANENT HAIR COLOR
BELIEVE BEAUTY NAIL CLIPPER
Apparel
The brand's apparel category includes casual and basic apparel for men, women and kids, rain gear, shoe care and shoes etc.
TODDLER GIRL'S TAGLESS HIPSTERS
HANES MEN'S CREW SOCKS
ZONE PRO SPORTS BRA MARLED
Place and Distribution Strategy of Dollar General
Dollar General has spread its presence to Mexico and 47 states of the United States like Washington, Wyoming and North Dakota with help of 19,000 + easy-to-shop convenient Dollar General stores. The company has opened 17 distribution centres across 16 US states.
Dollar General's business model operates with help of divisions Dollar General Market, DGX and Popshelf. The company also operates with help of its subsidiaries Dolgencorp, LLC, Dollar General Financial, Dollar General Global Sourcing and Dollar General Literacy Foundation.
The marketing strategy and business model of the company ensure that they sell products of popular companies like Coca-Cola, Nestle, General Mills, Kellogg's and Unilever etc. Dollar General also sell products of private brands like Gentle Steps, Clover Valley and Studio Selection etc. to provide consumers with an option to buy products at discounts to other national brands.
The company puts a lot of time and effort into choosing the location of a Dollar General store. The focus is on finding a strategic place in suburban and rural areas of less than 20,000 population that is located miles away from a grocery store. The store is generally not owned by the company and that makes it easy to relocate in case things do not go according to the business plan.
The company's business model and retail store promote the concept of same-store sales and customer-centric distribution of basic consumables and merchandise.
The place and distribution strategy of the brand focuses on maintaining tight control over its supply chain and costs so that the company can maintain its policy of everyday low prices.
The brand acquires, stores and distributes merchandise to a store through an effective distribution and supply chain that will minimize transportation costs. It has its private fleet to regulate delivery and guarantee optimal routes. This move decreases the company's dependency on third-party carriers.
The distribution channel of the business model includes
Dollar General Store
The company sells its products through Dollar stores. Every retail store is approximately 6,800 square feet or more with low-cost signs, metal shelves and simple designs to make the shopping experience of merchandise and essentials hassle-free and convenient for customers.
Mobile Apps
The brand like other companies offers an "order-in-app, pick up at store" facility to interested customers for a quick and hassle-free shopping experience. The business model app allows the customers to shortlist items and shop from home but they have to travel to the store to pick up their merchandise through this facility. Other features include cart calculators, digital coupons and shopping lists
Pricing Strategy of Dollar General
Dollar General is a renowned name in the retail industry with high customer traffic. Dollar General's marketing strategy has helped the retail brand in experiencing solid growth in the fiscal year 2022-23 especially the second quarter which saw net sales at very high numbers. A typical Dollar General store delivers everyday low prices on almost all items. It is one of the most trusted national brands that serve customers with convenience and value.
The company sell merchandise to customers at discounts that are 20% – 40% lower than those found in other stores. Even after selling products at much lower rates, the company can generate profits as they reduced the cost through an effective supply chain network.
Although several prominent brands have faced issues like store closures and bankruptcies during and after the pandemic the business model of the company has kept it in the green zone. The company has been moving in the right direction with plans for new locations and expansions and it is all because of Dollar's pricing strategies
The business model focuses on the retail store's pricing strategy because it is aligned with product demand, sales volume and profits. Dollar General has a customer-centric model that believes in keeping its product prices reasonable in the market. The strategies adopted by the company include
Affordable pricing strategy
As the target market of the company is budget-conscious customers Dollar General has adopted affordable pricing where all the product prices are of reasonable rates at all the locations.
Competitive Pricing Strategy
The company is part of the retail market and faces stiff competition in the market from several established brands. Dollar General has adopted a competitive pricing strategy for some products and kept the prices at par with those of rival brands.
Promotional Strategy of Dollar General
Dollar General has adopted a strong promotional policy to promote and market the merchandise in the target market, increase brand visibility and create brand awareness about affordable prices among customers.
The advertising tools adopted by Dollar General include
Traditional Media Marketing
The brand uses traditional media channels like television, radio, flyers, newspapers etc. for advertising purposes
Social Media Marketing
Dollar's social media marketing focuses on posting promotional content and digital marketing campaigns on social media platforms. The brand is active on Facebook, Twitter, Instagram and YouTube. On LinkedIn the brand posts information related to its corporate affairs like employee achievement, webinars and discussions.
Content Marketing
Dollar General's content marketing includes posting content on social media to create brand awareness among customers. The brand posts videos of recipes using the ingredients available in their store and also keeps on updating corporate news on social media.
Dollar General Deals
The brand offers Dollar deals like coupons, discounts and bulk offers as part of its advertising strategy.
CSR Activities
The company is actively involved in CSR activities through The Dollar General Literacy Foundation. Dollar General offers to fund education and literacy programs, libraries, schools and non-profit organizations that are located within a 15-mile radius of a distribution centre or a Dollar General Store through the foundation. In the year 2022, The foundation announced a 9.2 million USD contribution to support education within the supporting communities and 1 million USD to the DonorsChoose program.
Sponsorships
Dollar General has signed sponsorship deals with various companies, teams, individuals and sports events like Joe Gibbs Racing, Brian Vickers, Matt Kenseth, Dollar General Bowl and Camping World Truck Series
Digital Campaigns – Notable Digital Marketing Campaigns
Here for what Matters
The 90-second ad campaign "Here for what Matters" highlights the brand's mission and its corporate story.
Turn up the Heat
The ad campaign "Turn up the Heat" highlighted the fact that there is a dollar store around the corner
Key Takeaways
The key takeaways from the Dollar General marketing mix and marketing strategy are
Customer-centric business model
Economical shopping experience
Selling necessities and almost all product categories at a single store
Liked this post? Check out the complete series on Marketing Mix