Electrolux is a multinational manufacturer associated with home-appliance industry. It is of Swedish origin and has its headquarters base in Stockholm in Sweden. In terms of units sold it ranks at 2nd position in global market, It is a public company and was established in the year 1919. Products are sold under several brand names including Electrolux, Castor, Gafa and Kelvinator. Some of its competitors are as follows
Haier Group Corporation
LG Electronics Inc.
Samsung Group
Whirlpool
About Electrolux
Type: Multinational home appliance manufacturer
Industry: Consumer durables
Founded: 1919, in Sweden
Founders: Axel Wenner-Gren and Knut Wallenberg
Headquarters: Stockholm, Sweden
Area served: Worldwide
Current CEO: Jonas Samuelson
Number of employees: 51,000
Major products: Refrigerators, freezers, ovens, cookers, hobs, hoods, microwave ovens Etc.
Product in the Marketing Mix of Electrolux :
Electrolux manufactures several products for consumer use as well as professional use. Its first product was The Lux-Vacuum in the year 1919 and in the year 1925 it launched its first refrigerator. In the year 1940, it launched a food processor that was followed by washing machine for home use in the year 1951. In the year 1959, it launched a dishwasher and in the year 2001, a robotic vacuum-cleaner titled Electrolux Trilobite. Some of the current items in its consumer product portfolio are as follows-
Air Conditioners- Designed to be highly durable, energy saving and efficient. Some models include S12L5R, S18L5R, S12E5W, S12L5W and S18E5W.

Microwave ovens- Designed with latest Smartwave technology that keeps nutrients intact and cooks uniformly. Some varieties include Solo Microwave Ovens, Convection Microwave Ovens and Grill Microwave ovens
Washing Machines- Sensible features and euro-design makes laundry a pleasurable activity. Varieties include Semi-Automatic Washing Machine and Fully-Automatic Washing Machine

Refrigerators- Intelligent cooling and premium finish results in savings and great product. Few models under Direct-Cool variety include EJS225T, EJL205T, EBP203 and EBL225T.

Vacuum Cleaners

Chain saws

Lawn Mowers
Electrolux manufactures products like laundry equipment and professional foodservice that are used in Laundromats, restaurants and hotels and has a huge market in North America and Europe.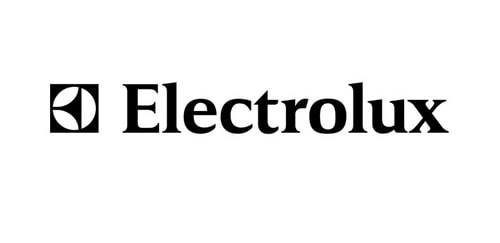 Place in the Marketing Mix of Electrolux :
Electrolux is a global company and this has been possible through its acquisition of more than three hundred companies in places like North America and Europe.  The company has divided its operations into four sectors that include Asia-Pacific, Europe/Africa/Middle-East, Latin America and North America. Its network is spread globally to more than sixty countries one hundred and fifty cities with help of capable and efficient employees.
Its manufacturing plants are located in several places like Memphis, Kinston; St. Cloud and Anderson. Its distribution channel is dependent on its suppliers that help the products to reach consumers through various outlets like retail stores, supermarkets, hypermarkets and shopping malls. Electrolux has managed to create a huge consumer base through its online sales which do not require any intermediary.
Price in the Marketing Mix of Electrolux :
Yearly sales figures of Electrolux exceed forty million units in a strong network that have spread to one hundred and fifty markets. The brand has always stressed on qualitative products and has refused to compromise on this subject. It faces stiff competition from companies who launch similar sounding products at lower rates. Electrolux has adopted a premium pricing policy for its customers. When compared with similar products of several rivals companies its price range seems higher.
Hence it has emphasised on the quality of its products and to maintain and create strong consumer base offers incentives and discounts periodically especially during festive seasons. Prices of Electrolux products through online shopping are comparatively lower and people have started purchasing through this medium to cut down its cost prices.
Promotion in the Marketing Mix of Electrolux :
Electrolux is ranked at the second position and its aim is to gain the first spot in the consumer market. For this express purpose, it has launched several marketing activities that will help in recreating visibility and awareness of the brand. It has a customer engagement centre for providing every kind of support to customers. Electrolux commercials are aired with help of electronic media on radio and television gaining maximum audience coverage.
Ads are also published in newspapers and magazines along with any new information and schemes which the company has launched. Electrolux has advertised its products through social media and has been able to create a huge customer base because people are becoming more techno-savvy and prefer online purchase as it is convenient and affordable.
Liked this post? Check out the complete series on Marketing Mix