Bank of China is a public company dealing  in financial services and banking. It has the distinction of being one of the top five biggest commercial banks that is state-owned in China. Bank is one of the oldest to be found in mainland China and was established in year 1912 with its headquarters in Beijing, China. It was named so by then government as it wanted to establish it as a central bank.
Hence it also issued banknotes for its government along with other banks. Bank of China is fifth largest in terms of market capitalization-value in global market and second-largest lender in domestic market. It faces competition in China from different banks and some of its main competitors are as follows-
China Construction Bank Corporation
Industrial and Commercial Bank of China Limited
Agricultural Bank of China Tianjin Jinnan Sub-Branch
About Bank of China
Type: State-owned commercial bank
Industry: Banking
Founded: 1912
Founder: Chen Jintao
Headquarters: Beijing, China
Area served: Worldwide
Key people: Yi Gang (Chairman) and Ouyang Xiaowen (CEO)
Number of employees: 370,000
Product in the Marketing mix of Bank of China
Bank of China has a unique platform for providing financial services and its product portfolio includes the following
Personal banking includes personal savings in current account, instalment fixed deposit or optional deposit account. Personal loans for business, housing, education and provident fund along with personal wealth management comes under this banking. Personal banking also includes personal exchange through overseas-inward and domestic remittance and other services like bank transfers, bill payment and telephone banking.
Corporate banking includes corporate financing through export buyers and suppliers credit and syndicated loans. It also enables trade services, corporate-financial services and corporate savings.
Bank Cards include Credit cards, Debit cards and use of ATM site. Online banking is also highly prevalent now-a-days.
Insurance includes general insurance, aviation insurance, health insurance and life insurance.
Investment Banking includes acquisition and merger, IPO financing, securities sale, financial consulting, direct investment and investment research.
Aircraft Leasing includes services and products for aircraft investors like direct-operating lease, structured finance and aircraft remarketing.
Asset management includes management of funds and products of investors
Financial services include consulting services for individuals and institutions.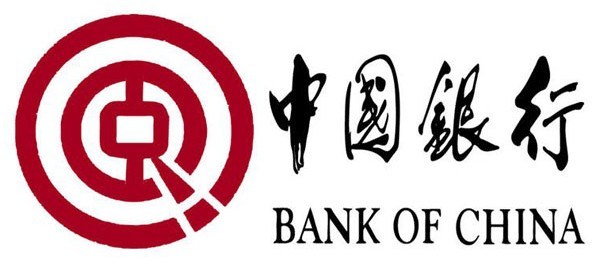 Place in the Marketing mix of Bank of China
Bank of China is highly active in global market and has branches in every continent. Its first overseas branch was in London in year 1929. It has its operations in nearly 27 countries including USA, Brazil, France, Germany, Australia and Canada. Professional capabilities of Bank of China have helped in serving customers better by implementing effective strategies. It regularly enhances infrastructure of retail operations to ensure qualitative services. Its channel management provides financial services to customers with an extensive network of branches, online platform, automatic banking facilities and flexible service channels. It also helps in finding one-stop solutions through customer solution-managers. Bank of China offers services and products to corporate and personal clients through its efficient distribution network and treasury-marketing team. Recently it has made a deal with AFG to provide home loans with help of third-party channels. This will enable a rise in its customer base.
Price in the Marketing mix of Bank of China
Corporate banking is Bank of China's main source of revenue. It set up this unit in year 2007 for promoting business interaction and enhancing product innovation. Management team of Bank of China synchronises itself with financial markets to create its pricing policies. Products and various services are properly scrutinised and then policies are drafted that maintains a proper balance between affordability and payments. Bank of China applies minimum possible rates on its cards and for its banking services so as to maintain loyalty of its customers. It has a financial management team that makes appropriate reports and pricing policies based on various market surveys so as to enable customer satisfaction.
Promotion in the Marketing mix of Bank of China
Promotional activities are an important part of any business venture and Bank of China has also taken its help to promote its various services and products in market. 6% cash-rebate was offered on shopping with a BOC Shop-Card, 5% cash-back with its credit card, lesser processing fees while transferring funds, 25% off on travel insurance fees, bank's credit card clients were eligible for participation in more activities than their debit card holders and shopping on particular solar term days enabled a customer to get a free gift and other benefits. One of the vital considerations for such activities is to increase its brand awareness and visibility as people tend to make free mouth publicity whenever a new scheme is launched.
Liked this post? Check out the complete series on Marketing Mix