Indian Oil Corporation Limited is commonly referred to as IOCL. It is a public company of Indian origins.  IOCL is associated with oil and gas industry and deals in the energy sector. The company has been successful in meeting the demands put up by India for energy. According to Global 500 listings, it ranks at first position as Indian corporate and occupies a 161st position in the world for the year 2016. The company was founded in the year 1959 and is under the control of Government of India's Ministry of Petroleum and Natural Gas. Some of its rival companies in this field are as follows-
Hindustan Petroleum
Bharat Petroleum
Essar Oil
Reliance Industries
About Indian Oil Corporation Limited (IOCL)
Type: Oil and gas corporation
Industry: Energy
Founded: 30 June 1959
Founder: Government of India
Headquarters: New Delhi, India
Area served: India
Key people: Shrikant Madhav Vaidya (Chairman) and  Rachit Agarwal (Chief executive officer)
Number of employees: Over 31,000+
Product in the Marketing Mix Of IOCL :
Nearly half of petroleum products in India are credited to IOCL as it occupies a major market share. It also has 35% share in refining capacity and 71% in downstream-sector-pipelines in terms of capacity. India has a total of twenty-three refineries and IOCL operates and owns eleven of them.  IOCL's product portfolio include
PROPEL petrochemicals
XTRAMILE diesel
XTRAPREMIUM petrol
SERVO lubricants
Indane LPG cooking gas
Auto Gas
Natural Gas
Marine Lubricants and Fuels
Kerosene
Crude Oil
Cryogenics
Bitumen
Industrial fuel
IOCL offers lots of services including-
Training
Technology Licensing
Pipeline
Marketing
Refining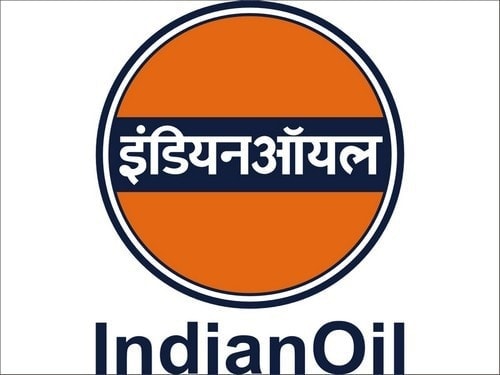 Place in the Marketing Mix Of IOCL :
IOCL is a powerful company with vested interests. It has nearly twenty joint ventures with partners from reputed firm both abroad and in India so that it could pursue a diversified range of business interests. IOCL has subsidiaries in UAE, Mauritius and Sri Lanka and it is looking for new opportunities in energy sector across Africa and Asia.
Its refineries are located at Paradip, Panipat, Mathura, Haldia, Gujarat, Barauni, Bongaigaon, Guwahati and Digboi. It has a strong distribution channel that includes a set-up of 45,000 customer-touch-points that helps in distribution of petroleum products to every part of India through 25,000 diesel and petrol stations and amongst these 6,200 KSK outlets located in the rural sector.
More than 9,400 fully automated fuel stations are situated in nearly fifty-five cities providing products and services to its customers. IOCL occupies 65% market share in an area like a bulk consumer business and it has built 6,500 pumps to offer operational services to large-volume consumers like state transport, railways and defence services. This is possible because of an extensive supplies channel that includes 91 bottling plants of LPG, 101 fuel stations for aviation and 129 depots and terminals for bulk storage.
Price in the Marketing Mix Of IOCL :
IOCL has the distinction of being the largest company in the commercial sector with 103.99 billion rupees of net profit at the end of the fiscal year 2015-16. Its revenues have been estimated at rupees 4.45 trillion at the end of the financial year 2015. IOCL is run on the principal of profit-making and the revenues earned are diverted towards Indian Exchequer.
Prices of consumer products are regulated and declared by the Government of India and every oil company has to follow them in accordance with state rules. IOCL has to adopt the price regulations set by the ministry and there is very less difference between price margins of its competitors.
Promotion in the Marketing Mix Of IOCL :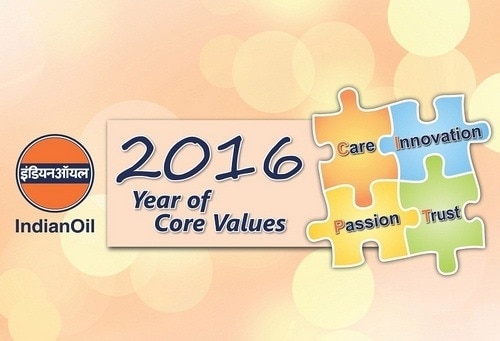 IOCL as the most valued and trusted brand occupies the fifth position in India according to a survey conducted by The Economic Times in the year 2010. It was also ranked at 243rd position in the year 2011 by Forbes Global 2000. The company has organised XTRAPOWER Fleet Card Program, a loyalty program for large fleet operators.  Its other important loyalty programs include Rural Card, XTRAREWARDS and Easy Fuel.
It has a strong workforce that includes 34,659 employees to provide best possible services. IOCL realises the impact of a good promotional plan and offers periodic incentives to maintain its customer base. It has also taken help of advertising tools to market its consumer products and these include hoardings and ads in television to increase its brand visibility.
Liked this post? Check out the complete series on Marketing Mix