Expedia.com is a subsidiary of its parent company Expedia, Inc. It is associated with travel industry through the online sector. It is actually a booking engine via the internet. Portal was launched in the year 2001, the month of July and it is available in the English language. Expedia.com is committed to providing a hassle free travelling experience to its customers with help of best product options and quality services. Some of its rival companies are as follows-
The Priceline Group
HotelQuickly
Bookit.com
About Expedia.com
Type: Online travel agency
Industry: Travel and tourism
Founded: October 22, 1996
Founder: Rich Barton
Headquarters: Seattle, Washington, United States
Area served: Worldwide
Key people: Peter M. Kern, CEO and Barry Diller, Chairman
Number of employees: 16,500
Product in the Marketing Mix of Expedia.com :
Expedia.com has become a prominent website that is used for booking of airline tickets, cruises, reservations in a hotel, car rentals and vacation packages. It also issues a number of email products that include-
Expedia communications are received by members after signing in, participating in it, buying travel arrangements and elect to subscribe for receiving communications of promotional nature.
Transactional email to customers include
a) Travel Alert- It is sent in case a weather or mechanical disturbance is about to disrupt a trip

b) Price Matcher – It is sent when a bid for price is either accepted or rejected
Continuity is set up by the company with the interested party and messages are sent and received from the time he starts researching for his trip to the time he makes buying options and even when he leaves home on the journey
Trip Guides, Travel Right, Travel Arranger and Fare Tracker are various tools used for delivering customised information in tandem with practical details. Available in text or HTML options. Trip Guide is a link to flight itinerary of a customer and provides information related to destinations and weather conditions.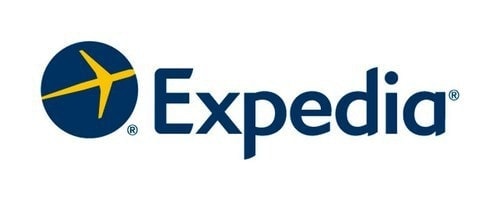 Place in the Marketing Mix of Expedia.com :
Expedia.com has a global presence that has surpassed its expectations and has found a reach through localized sites in United States, China, Canada, Brazil, Belgium, Hong Kong, Germany, France, Malaysia, Austria, Australia, Argentina, Vietnam, United Kingdom, Thailand, Sweden, Singapore, Norway, Mexico, Japan, Italy etc.
It has targeted every section of society as its possible customers and has laid down travelling plans that include numerous cities around the globe. Expedia.com has taken help of multiple systems for providing several services in its global distribution policy. Sabre and Amadeus reservation systems are used for booking of hotels and flights. For bulk bookings and contracted reservations, it uses Pegasus and Worldspan.
Price in the Marketing Mix of Expedia.com :
Expedia.com attracts several demographic groups belonging to both reasonable and luxury segment. The company has made an in-depth research and realised that it is the middle-class section which is the most frequent traveller. Hence it has adopted several pricing policies according to its target group. It provides reasonable pricing policy for the middle-class section with lots of options to choose from.
For its upper-class travellers, it has adopted a premium pricing policy that provides best possible services and products money can buy. In June year 2016 Expedia.com was rated at the 1st position for online travelling agency. It has been accountable for 25% of total gross bookings in online industry with estimated revenues at 78.5 million dollars. It was possible because of agency commissions, transactions, licensing and advertisements.
Promotions in the Marketing Mix of Expedia.com :

Expedia.com is an online brand used for products related to travelling and its arrangements. It has a vivid marketing policy in place to advertise its brand and various services so as to gain maximum coverage and visibility. Its website is regularly updated to provide the latest information to customers about prices, options and deals. It offers secret deals and discount vouchers to attract customers. The company also does not levy extra fees for cancellation of hotel reservations. It has a defining tagline titled Where you book matters.
Another of its popular slogans is Your trip, your way. As part of its promotional activities company created Expedia+ card after a partnership of Citigroup and Expedia Inc.  Members can now earn incentives, benefits and bonus points through its activities on the website. Expedia.com has entered into a partnership with National Football League and become its Official Travel Sponsor.
Liked this post? Check out the complete series on Marketing Mix