Radio Mirchi is associated with the media and entertainment industry.  It is a network of private radio stations and was launched as an Indian-origin brand. In the year 2000, the government held an auction across India for 108 FM frequencies. ENIL was able to win the largest frequency numbers and started its operations with the help of its subsidiary brand Radio Mirchi. It is a dominant force in Delhi, Kolkata, and Mumbai. Some of its competitors are as follows-
Fever 104 FM
Radio City
Radio FM
About Radio Mirchi
Industry: Radio Broadcasting
Founded: 1993
Founder: The Times Group
Headquarters: Mumbai, India
Number of Locations: 76 Locations in 63 Cities
Marketing Mix of Radio Mirchi
In this article, we discuss the Marketing Mix of Radio Mirchi and its 4 P's which include the product, price, place, and promotions of Radio Mirchi. Let us begin.
Product Strategy in the Marketing Mix Of Radio Mirchi
Radio Mirchi is a network of several FM radio stations. It operates via city-wise programming and includes at least one program related to the place it is airing from. Some of its popular programs are
Sunday Suspense
Coffee House Classics
Kolkata Express
Harano Sur
Nobboi Not Out
Hi Kolkata
Several popular RJs and DJ host programs on Radio Mirchi like Club Mirchi are hosted by popular DJ Richard. Hi, Kanpur is aired from 7 to 11 AM and is hosted by RJ Charu. Munjaane Raaga is aired by Radio Mirchi Mangalore from 5 to 7 AM by RJ Lavanya and Hi Mangalore from 7 to 11 AM by RJ Shwetha. Radio Mirchi Ahmedabad has several programs in its kitty including Purani Jeans, Kelli Kulture, Meethi Mirchi, and Hi Amdavad. Radio Mirchi Vadodara airs Purani Jeans, Ishq Dopahari, the 90s Not Out and Hi Baroda. Radio Mirchi Rajkot is associated with the launch of Dhamal Mirchi, Meethi Mirchi 1, Hi Rajkot and Dinn Huva Begin. In UAE it has divided its segment into five parts.
Operations commence with a breakfast show at 6 AM and are followed by 11 AM to 2 PM midday show targeting housewives. Totally Filmy has Bollywood-driven content and is aired between 2 to 5 PM. The drivetime show extends till 9 PM and retro classics till midnight. Radio Mirchi in Kolkata and Mumbai sends radio texts informing the current playing song, the next song, and name of channel playing the song.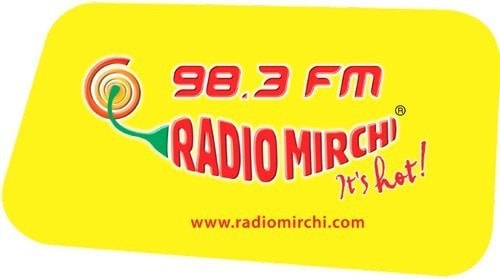 Place Strategy in the Marketing Mix Of Radio Mirchi
Radio Mirchi has spread its presence to thirty-eight cities and towns and operates in places like Delhi, Mumbai, Aurangabad, Bhopal, Jaipur, Kolkata, Chennai, Mangaluru, Lucknow, Raipur, Surat, Ujjain, Varanasi, Hyderabad, Vadodara, Faizabad, and Pune. Its stations are located in diverse geographical locations and one of the main reasons for its success is because of understanding and then customising home culture and language to suit local needs and preferences.   Radio Mirchi offers Visual Radio services to its subscribers in Delhi, Mumbai and Kolkata. It has expanded its international presence to UAE. Radio Mirchi has a top-class and widespread network that is aptly supported by advertisers and distributors.
Price Strategy in the Marketing Mix Of Radio Mirchi
Radio is a cost-effective entertainment source in India from a long time. It is a free medium for listeners as they do not have to pay any charges for listening to its programs. At its onset, it was dominated by All India Radio but with the inclusion of foreign and private investments has opened its doors for immense growth and innovations. Radio Mirchi has become largest operator in terms of revenues and operational stations. Its successful national footprint has helped it in gaining largest number of advertisers and desired revenues.
Promotions Strategy in the Marketing Mix Of Radio Mirchi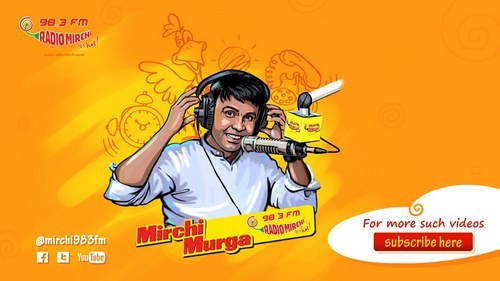 Radio Mirchi has adopted several marketing plans to increase its brand visibility in the market. It has launched innovative and attractive shows for special days like New Year, Diwali and Holi. For R D Burman's birthday, it played his popular songs and aired talks with famous personalities in his remembrance. Radio Mirchi has entered into partnership and sponsorship deals to gain market exposure like VIBGYOR 2008, COWWEB 2008, BLITZKRIEG 2008 and SPANDAN 2008.
Several popular RJs are associated with Radio Mirchi like Sree, Riya, Neel, Deep and Orin along with DJ Richard. It is associated with CSR activities and was an avid participant in offering help to Mumbai Flood victims in the year 2005. Since the year 2008 Radio Mirchi has instituted annual awards titled The Mirchi Music Awards for excellence in Bollywood-Film music.
Liked this post? Check out the complete series on Marketing Mix