New Delhi Television Limited is commonly referred to as NDTV. It is a public limited company of Indian origins. NDTV is associated with the media industry and deals in channels and broadcasting sector. It was founded in the year 1988 by its co-founders and couple Radhika and Prannoy Roy. Some of its competitors are as follows –
Times Now
CNN-IBN
Aaj Tak
IBN 18
About NDTV
Type: Media Company
Industry: Broadcasting and digital news publication
Founded: 1988
Founders: Prannoy Roy and Radhika Roy
Headquarters: New Delhi, India
Area served: India and internationally
Current CEO: Vikram Chandra
Number of employees: 2,000+
Major products: News channels, digital news websites, and magazines
Product in the Marketing Mix Of NDTV :
NDTV is one of the most respected and watched news channels in India as it has positioned itself as a channel that propagates truth and integrity. Its diversified product portfolio includes
NDTV 24*7 – A news channel in English that is telecast daily 24 hours
NDTV Good Times – It is a lifestyle channel and is very popular amongst the urban masses
NDTV India – A news channel that can be viewed 24 hours on daily basis and is broadcast in the Hindi language
ATN NDTV 24*7
NDTV Profit – A news channel broadcasting business related news
NDTV Convergence – Mobile Applications and Website
NDTV Worldwide – Offers consultancy to set local news channel in television
Indian roots – An e-commerce venture about ethnic and actual India. It is a shopping platform that offers home products, apparel and accessories by best artisans, brands and designers.
com – It is the latest venture from NDTV and is an art related marketplace that offers unique and affordable Indian products like digital prints, original paintings, jewellery and décor items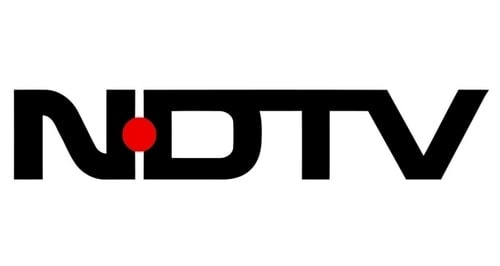 Place in the Marketing Mix Of NDTV :
NDTV has a Pan-India presence and is eagerly watched in most households of India both in the urban and rural sector. It has set up its headquarters base at New Delhi in India. NDTV 24*7 has been able to gain an international audience and is beamed in places like Mauritius, New Zealand, Australia, Middle-East, South Africa, Canada, United States, United Kingdom and most of the SAARC countries.
It has a strong distribution channel that includes services of a capable workforce of nearly 1,491 employees to help in daily activities. NDTV is one of the top broadcasters in India and serves with help of twenty-three studios and offices spread across the country. It has a sophisticated and modern infrastructure that includes archiving and newsgathering facilities and award-winning creative and production teams.
Price in the Marketing Mix Of NDTV :
At the end of the financial year 2016, estimated revenues of NDTV were 576 crore rupees. Its increasing revenues year after year is the main reason which helps it to attract several investors to its network. Sponsorships are an important part of earning revenues and NDTV has tie-ups with numerous companies and brands so that a lucrative sum can be easily earned via these deals.
It started as an English channel but diversified its product portfolio to include Hindi channels so as to penetrate further markets and increase its viewership. NDTV has adopted a penetration pricing policy and offered reasonable rates so that a perfect balance can be easily maintained in terms of money between its network and pay-channel providers.
Promotion in the Marketing Mix Of NDTV :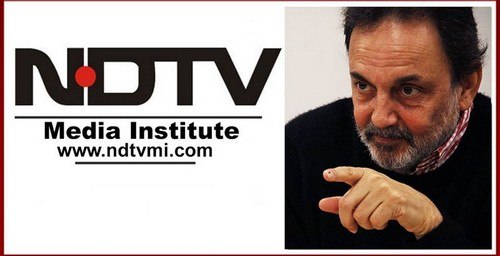 NDTV is an active participant in CSR and philanthropic activities. It has organised campaigns to support rural electrification and about effects of climate change through its channels. It launched Greenathon and was supported by famous personalities like Karan Johar, Shah Rukh Khan and Priyanka Chopra in this endeavour. Save Our Tiger campaign was started in the year 2010 to create awareness for the declining rate of tigers in India. Support my School campaign was launched in the year 2011 to create awareness about healthy living by improving conditions like environment, sanitation and water availability.
Bollywood actor Sanjay Dutt and cricketer Sachin Tendulkar were brand ambassadors and helped to reach a wider audience and the campaign was able to collect more than 72 million rupees. Fit India Movement and Marks for Sports were initiatives so that fitness and sports became a regular part of the lifestyle. Ranbir Kapoor launched this movement and became associated with it. NDTV also launched Green Champion, its first reality show based on environmental issues.
Liked this post? Check out the complete series on Marketing Mix