Barclays is a global company of British origin. This multinational corporation is a public limited company and deals in finance and banking. It was founded in year 1690 and has its current headquarters in London. Barclays is a universal bank and has undertaken operations in wholesale, retail, investment and management.
Although it is one of the main banking authorities in United Kingdom but it faces stiff competition from other banks. Its main competitors in this field are as follows 
About Barclays
Type: Universal bank
Industry: Financial services
Founded: 1690
Founders: John Freame and Thomas Gould
Headquarters: London, England
Area served: Worldwide
Key people: C. S. Venkatakrishnan – CEO
Number of employees: Over 83,300

Product in the Marketing mix of Barclays
Barclays has an extensive range of products and services and its trained officials are committed in delivering banking solutions with best possibilities irrespective of its being a multinational company, financial institution, a partnership business or a sole proprietorship business. It was the first to unveil an ATM in year 1967 and has acquired numerous corporate houses like The Woolwich and British Linen Bank.  Current operations of Barclays are organised in four main businesses and its product portfolio includes
Investment management includes cash pooling, corporate accounts, payment and various collections.
Digital Banking services
Investment banking
Commercial Banking
Retail Banking
Personal Banking helps in managing money easily and it includes investments, loans, insurance, bank accounts, mortgages and individual accounts for savings.
Premier Banking includes a debit card of black premier that denotes a priority customer
International Banking includes opening multi-currency accounts
Barclaycard includes credit cards, mybarclaycard and other reward cards.
Place in the Marketing mix of Barclays

Barclays serves a worldwide list of clients and business that are located in nearly fifty countries. It has a wide network of distribution channel at its disposal that comprises of 4,750 branches out of which 1,600 are situated in United Kingdom. Most of its branches have ATMs that are operational twenty four hours per day.
Usage of these ATMs for customers of Barclays and its tie-up banks are free in United Kingdom although a minimum fee is charged for other countries. As it is a member of Global ATM Alliance it allows customers free access to its ATMs.  Domestically the bank has tie-up with Post-offices and it offers personal services related to banking through its post-offices branches also. It has Digital services that help in managing banking transactions through electronic and online channels like Business Portal, Barclay's iPortal and Internet Banking.
Price in the Marketing mix of Barclays
Barclays has nearly 48 million customers and its various operations demand a better and effective pricing policy that is acceptable to its customers and various business institutions. It has decided to manage its expenses to pursue improved profits and revenues and therefore has laid down a proposition for cutting down its expenses annually to $24.5 billion and this means reduction of 25% in operating costs.
It will lead to net improvements and free a major portion of its capital. In order to generate revenues bank has levied a minimum interest rates on its savings and premium accounts. Its pricing policy is competitive and has resulted in unlimited withdrawal transactions from current accounts by a customer for free, competitive interest rates that have to be paid quarterly. Barclays has also been trading in fixed-income securities and it resulted in a high increase in its net revenue. It also offers mortgages and loans at reasonable rates so as to maintain loyalty of its customers.
Promotion in the Marketing mix of Barclays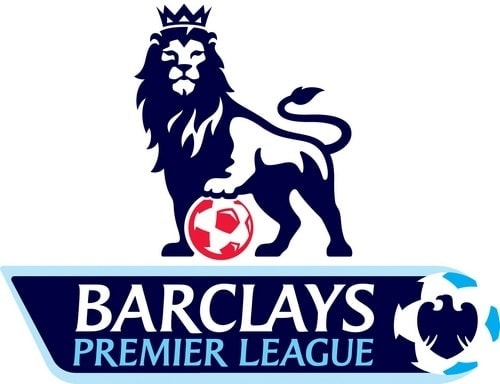 Barclays has been one of the oldest financial institutions and with changing times has recognised the concept of marketing to make its bank and various products and services visible to its customers. It has take help of every tool at its disposal to create ads that help in showing the company to its advantage.
Its commercials are informative and are shown via televisions, print media and through its official website that also provides relevant information. It has also undertaken numerous sponsorship programs for maintaining and increasing its brand value. Barclays was the sponsor of English Premier League from year 2001 till recently in year 2016.
It was also responsible for sponsoring The Football League from year 1987 till year 1993 and Dubai Tennis Championship in year 2008. It became a sponsor for Barclays Cycle Hire from year 2010 till 2015. In year 2013, M.S.Dhoni was appointed as brand ambassador to Barclays Premier League in India.
Liked this post? Check out the complete series on Marketing Mix