Kingfisher Beer is a subsidiary of its parent company United Breweries. It is of Indian origin and was founded in the year 1978. The brand is associated with beverage industry as it deals with manufacturing and marketing of beer. In the year 2014, it was ranked at 198th position in terms of most trusted brands in India. It faces competition from following brands-
About Kingfisher Beer
Type: Beer
Industry: Brewing
Founded: 1857
Founders: John Baptista Murphy
Headquarters: Bangalore, Karnataka, India
Area served: India, 52 other countries
Current CEO: Deepika Narayan Singh
Number of employees:  Over 20,000
Major products: Kingfisher Premium Lager, Kingfisher Strong, Kingfisher Ultra, Kingfisher Blue, Kingfisher Cider
Product in the Marketing Mix Of Kingfisher Beer :
Alcoholic beer market has been on a rise in India and Kingfisher Beer has been able to carve out a unique place of its own in the beer market that is estimated at more than 3,000 crore rupees. Kingfisher is an international brand that stands for youth and excitement.
It is available in bottles, pints, slim cans and cans. Its products have a maximum alcohol content of 4.8%. Some variants in its product kit are as follows-
Kingfisher Strong
Kingfisher Ultra Max
Kingfisher Blue
Kingfisher Buzz
Kingfisher Ultra
Kingfisher Premium
Kingfisher Strong Fresh
Kingfisher Draught
Kingfisher Red
Kingfisher Lager
Some of its related products are as follows-
Bullet
Kalyani Black Label
London Pilsner
UB Export
Zingaro
Kingfisher Bohemia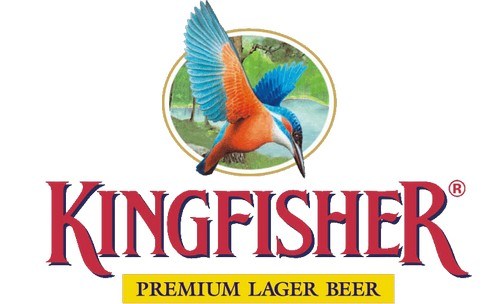 Place in the Marketing Mix Of Kingfisher Beer :
Kingfisher Beer occupies 36% of the market share in India and has extended its presence to nearly sixty-nine countries of the world including Japan, Canada, New Zealand and Norway.  It has entered into an alliance with Scottish and New Castle Plc, brewery giants so that it could use its international network in its own favour. Kingfisher has a widespread distribution network to market its products.
It has tie-ups with several retailers that help in distribution of its products in various outlets so that it is easily obtainable in bars, pubs, liquor shops, hotels, restaurants and clubs.  The brand has extended its association with airports so that its product is served in various lounges. Kingfisher beer has created a robust distribution channel via online marketing system and is now available with a single click of a mouse.
Price in the Marketing Mix Of Kingfisher Beer :
Annual consumption of beer is on the rise in India compared to other countries because of change in lifestyle and a reduction in general prices of beer. Kingfisher is a premium brand and serves high-quality beer. It faces fierce competition from other entrants in this market but has not let this factor have any effect on its pricing strategy.
The brand has in fact maintained an aggressive and competitive strategy by adopting a premium pricing policy for its qualitative products. It has sent a strong message that it will not be compromising the quality of its products even if it has to increase its prices marginally higher than rival brands. This has actually worked in its favour and resulted in n success of pricing policy and thus led to increasing in revenues.
Promotions in the Marketing Mix Of Kingfisher Beer :
There is a ban on advertising of alcoholic beverages in India and it takes some manoeuvring to find the right advertisement for its audiences. It has a descriptive tagline The King of Good Times. Kingfisher Beer has adopted Surrogate marketing to promote its products in India. In other countries where it is not banned it has adopted the usual methods of advertising directly with help of some beautiful ad campaigns. Ads are shown on television, magazines and on hoardings.
The company has utilised social media to gain maximum coverage and advertised via Twitter, Facebook, Instagram and blogs. It has been associated with sports and fashion industry to create brand visibility. In order to create positive hype about its, brand Kingfisher has roped in several supermodels over the years to feature in its calendars like Maya Hendricks, Deepika Padukone, Noyonita Lodh and Aisha Sharma. Kingfisher has also entered into several sponsorship deals like its association with IPL cricket team in India and famous cricketers Sourav Ganguly and Ajay Jadeja have acted as its brand ambassador.
Liked this post? Check out the complete series on Marketing Mix