Craft beer is referred to beer that is brewed in a limited capacity by using traditional methods. The craft brewery is also called microbrewery as it believes in producing beer in small amounts instead of larger quantities. The main characteristic of Craft beer is flavour, quality and brewing technique. Some important companies that deal in large quantity craft beer are as follows-
Widmer Brothers Brewery
Redhook Ale Brewery
Kona Brewing Company
KCCO
The Great Leap Brewing Company
Les 3 Brasseurs
Boston Beer Company
The Barking Deer
Gateway Brewing Company
Product in the Marketing Mix of Craft Beer :
Craft beer is produced in a small brewery that is mostly owned independently. People here employ traditional methods instead of newer ones to retain quality, taste and flavour. Earlier it was supplied only in kegs and bottles but the companies now prefer usage of cans to bottle craft beer as can cool quickly and moreover it is not adversely affected by beer-degrading light. Cans also have a larger surface area for possible decorations and designs and are compact and portable thus requiring less space for transportation and storage. Craft beer is often described as an intellectual and authentic beverage that is to be savoured and enjoyed in moderation because of its exquisite flavour. Some important craft beers are as follows-
Foster's Lager

Samuel Adams

Chhaang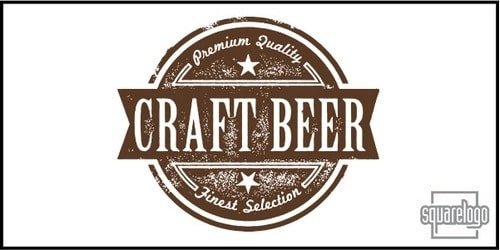 Place in the Marketing Mix of Craft Beer :
Microbrewing or craft beer movement started during years the 1970s in the United Kingdom. Traditionally, it has existed for centuries in parts of Europe and then spread to several other countries. This movement was an on-going process and with time brewers started increasing their manufacturing and distributing facilities. Amongst the first few breweries are Litchborough Brewery and it was established in the year 1975 by Bill Urquhart. Most popular countries that have a great consumer market for craft beers are Australia, Spain, Singapore, Norway, Sweden, Italy Germany, France, Canada, United States and Asian countries like China, India, Japan.
There are more than six hundred microbreweries in both France and Italy. Craft Beer is easily available in Brewpub, restaurants or bars.  East End of London is popular for providing its customer's craft beer in several pubs. In America, distribution policy of craft beer includes a traditional system of the distributor to retailer and lastly to the consumer through off-premises sale or a restaurant.
Price in the Marketing Mix of Craft Beer :
Craft beer is a premium product as special efforts are made to retain its exclusivity. Its taste and flavour are very different from other beers and this is what makes it special in eyes of avid craft beer drinkers. Brewers who are in the market for craft beer maintains a premium pricing policy as their products are unique and first-class. Craft beer companies face competition amongst products from other craft beer dealing companies and not from other beer companies. Hence they are able to maintain their competitive and premium pricing policies to garner exclusive sales and better revenues. Brewers are not interested in selling their products through economic pricing policy as they realise that craft beer has a definite consumer market of its own.
Promotion in the Marketing Mix of Craft Beer :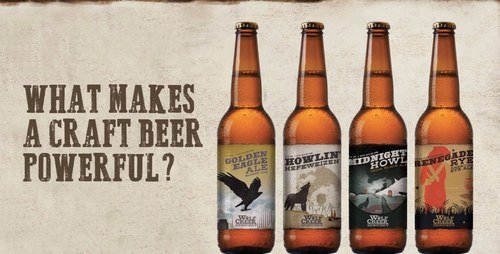 The marketing strategy of craft beers differs greatly from other beer categories. As these are made in small quantities its handlers put an onus on diversity and quality. Huge popularity towards craft beer has resulted in promotional activities through mediums like newspapers, magazines, billboards, radio and television. Currently, companies have a huge preference of advertising their products online on various social platforms through Twitter, Facebook and craft-beer blogs.  
Craft beer brands have gone for brand building process and have taken steps to increase its visibility in markets. They have their own websites to provide detailed information about all its variants. Strong advertisements and catchy commercials have made them an in-demand product that is well-liked by its consumers. Companies are taking an active role by sponsoring events, providing free craft beer kegs at high-profile gatherings and charity functions and by making a strong and good impression on store managers and pub owners.
Liked this post? Check out these detailed articles on
Topic of Marketing Mix of Brands
Alternatively, check out the Marketing91 Academy, which provides you access to 10+ marketing courses and 100s of Case studies.