Koko Krunch is a brand of its owner company Nestle. It is a combination of cereal and chocolate milk intended for children. The brand is associated with the food industry. It is safe for eating and is periodically monitored by international food organisation to see that all directives are followed religiously. Koko Krunch is a vegetarian product and its ingredients are labelled on its packaging along with its expiry date and country of origin. Its main competitors are as follows-
Cornflakes from Kellogg's
Quaker Oats and Cookie Crisp from General Mills
About Koko Krunch
Type: Breakfast cereal
Industry: Food and beverage
Founded: 1993
Founders: Nestlé
Headquarters: Vevey, Switzerland
Area served: Worldwide
Current CEO: Mark Schneider
Number of employees: 273,000
Major products: Koko Krunch, Nesquik, Cheerios, Lucky Charms, Frosted Flakes
Product in the Marketing Mix Of Koko Krunch :
Nestle is a leading food product company with qualitative product portfolio. Koko Krunch is one of its popular food items that is easy and quick to make. It is a yummy cereal with the taste of rich chocolate and is actually a processed food that is served with milk at breakfast.
The main ingredient of Koko Krunch is whole grain and also includes Calcium, B Vitamins, Iron, Folic Acid, C Vitamins, Fibres and seven vital minerals. It is a food item for personal consumption and serves as a nutritional product that helps in lowering risk of several diseases like cancer and diabetes. This staple item is a generic product and is available in different pack sizes like 330 gm pack and school pack for children. Mothers choose Koko Krunch for their children as a healthy and tasty cereal for breakfast.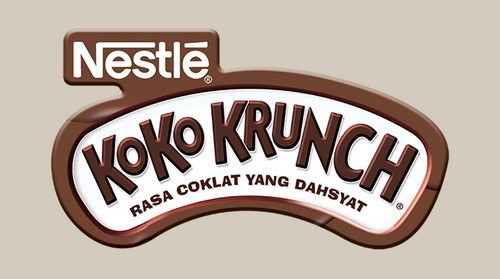 Place in the Marketing Mix Of Koko Krunch :
Koko Krunch has a dynamic presence that has spread to several global countries especially in South-East and Middle-East Asia like Malaysia, Japan and Bangladesh. It has an intensive network for distributing its products in global market.  Koko Krunch takes help of distribution channel of its parent company Nestle and uses its resources to gain maximum advantage and it includes wholesaler, retailer and consumer along with efficient salespersons and good transportation services. It is a consumer product and is easily available at convenience stores, discount stores, food bazaars, supermarket, hypermarket, shopping malls and some corner stores. It has its own website that offers its products via online shopping.
Price in the Marketing Mix Of Koko Krunch :
Koko Krunch occupies a strong position in the monopolistic market, where competition is a dominant force because of product differentiation. It belongs to elastic demand market and a change in price is accompanied by a large change in quantity. Koko Krunch has a research team that keeps an eye on variable and fixed costs and determines the actual selling price of the product to gain maximum revenues.
The brand has adopted profit-oriented pricing policy and it sells its products at reasonable rates to garner maximum profits. It has kept its prices at par with similar products so that it does not lose the loyalty of its customers.  The brand has targeted mothers as its potential customers as they are the actual decision makers at home.  If she feels that the product is beneficial for her family she will not hesitate to shed even extra bucks for it but thankfully brand is available at inexpensive and affordable rates.
Promotion mix in the Marketing Mix Of Koko Krunch :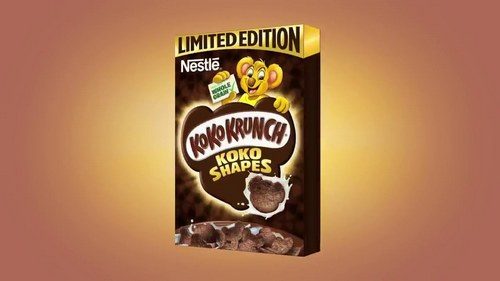 Koko Krunch is an easily identifiable brand because of its unique logo, name and its mascot Koala. Its tagline is Great Chocolatey taste. It has adopted an extensive marketing policy to promote its brand name. The brand has decided to utilise newspapers and the internet as its primary tools of advertising and sales promotion because both of them have a wider customer reach and can penetrate any area quite easily. Brand sends direct mail to users regarding any relevant information and offers.
Its ad campaigns are also displayed via billboards at popular and populated places to gain maximum coverage and visibility. It also retains customer loyalty by offering bonus products and discounts on actual prices. It has even adopted a push-and-pull strategy aimed at increasing its sales and profits via good promotion. Koko Krunch has been the recipient of several awards and recognition. In the year 2007, it was awarded Most Trusted Brand by Readers Digest.
Liked this post? Check out the complete series on Marketing Mix