Lush Ltd is a private limited company based in the United Kingdom. It was founded in the year 1995 by its co-founders Liz Weir and Mark Constantine, a beauty therapist and a trichologist respectively. The company is associated with retail industry as it deals in the cosmetic sector. As the world is leaning towards everything green and natural, Lush has been able to retain its foothold solidly in the consumer market as a dependable and organic cosmetic brand. It faces competition from the following-
Johnson & Johnson
Mark
The Procter & Gamble Company
About Lush Cosmetics
Type: British cosmetics retailer
Industry: Personal care
Founded: 1995
Founders: Mark Constantine, Mo Constantine, Rowena Bird, Helen Ambrosen, Liz Weir, and Paul Greeves
Headquarters: Poole, Dorset, United Kingdom
Area served: Over 50 countries around the world
Current CEO: Mark Constantine
Number of employees: Over 8,000 worldwide
Major products: Handmade cosmetics, including soaps, shampoos, conditioners, lotions, moisturizers, bath bombs, bubble bars, face masks, and makeup
Products in the Marketing mix of Lush Cosmetics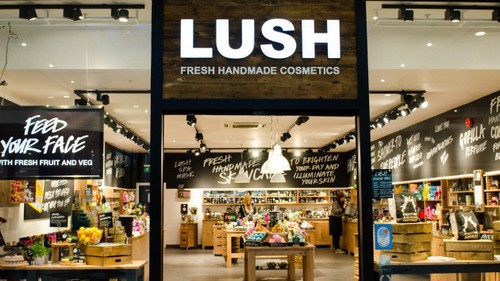 Lush has been defined by its customers in three simple words verdant, green and fresh. It is a healthcare brand that manufactures several body products using only vegan or vegetarian recipes. These product items are 100% vegetarian and have vegetables and fruits as its main ingredient like coconut, papaya, rosemary oil, avocado butter, vanilla beans and grapefruit juice. Some items have beeswax, honey, eggs, milk and lanolin. Lush has a diversified product portfolio that includes several items relating to various body parts for instance-
Face- Color Essentials, Teeth Products, Shaving Items, Lip Care, Masks, Steamers, Toners, Moisturizers and Cleansers
Cosmic Lad Moisturizer
Enchanted Eye Cream
Magical Moringa Primer
Shower- Shower Scrubs, Body Conditioners, Shower Jellies, shower Gels and Soap
Face & Body Scrub Ocean Salt
Soap Rosebud
Soap Sexy Peel
Bath- Bath Oils, Bubble Bars and Bath Bombs
Dreamy Lavender Froth
Aphrodisiac Jasmine Soak
Bubble Bar Milky Bath
Hair- Henna Hair Dyes, Styling Products, Hair Treatments, Conditioners, Shampoo Bars and Shampoo
Hair Moisturizer R&B
Shampoo BIG
Styling Cream Dirty
Body- Dusting Powders, Deodorants, Solid Body Tints, Massage Bars, Foot Care, Hand Care, Body Cleansers, Shaving Creams, Body Butters and Body Lotions
Body Lotion Dream Cream
Body Butter Scrub
Face and Body Scrub Ocean Salt
Make-Up- Skin make-up and eyes make-up
Eyeliner Independent
Skin Tint Charisma
Face Powder Emotional Brilliance
Fragrances- Body sprays and Perfumes
Body Spray Rose Jam
Body Spray Twilight
Solid Perfume Breath of God
Place in the Marketing mix of Lush Cosmetics
Lush is a global brand that has its product presence in more than fifty countries via an estimated eight hundred outlets. Lush started its journey from a small place at Poole in England and spread its presence to include several places in the world. It has its headquarters based at Poole in England.
Manufacturing facilities of Lush products have been set up at several places like Dorset and Poole in the United Kingdom, Zagreb in Croatia, Ontario, Toronto, British Columbia and Vancouver in Canada and Dusseldorf in Germany. Lush makes its products by hand and not via mass machinery productions in factory outlets to ensure fresh items.
The company has entered into some partnership deals to market and sell its products in the international area. Products can be purchased via its retail outlets and via online platforms. It has tie-ups with online shopping portals that sell its products online to interested customers. Its official website is also its main outlet that handles sales and promotional activities.
Price in the Marketing mix of Lush Cosmetics
 Lush is known for its handmade cosmetics and has positioned itself as a natural brand that offers fresh products without using any preservatives. It targets women as its prospective customers who are inclined towards a natural and vegan lifestyle.
The company has paid special attention to keep its packaging expenses to the minimum in order to cut its costing. It even takes back the used tubs in which the products are sold so that it could recycle them and save extra cost. Packaging expenses are a major part of any company and by keeping it minimum the company has been able to keep its product prices reasonable and affordable.
All its products are handmade and natural and hence tend to be a little costly. Organic and handmade products cost more than chemically induced products. Lush has adopted a premium pricing strategy for its products that tend towards mid premium prices.
As its customers are beauty and health conscious women from urban cities they do not hesitate to shed a few extra bucks for these organic items. Lush is a luxury item and has been able to retain its customer base due to lack of the serious competitor in the consumer market.
Promotions in the Marketing mix of Lush Cosmetics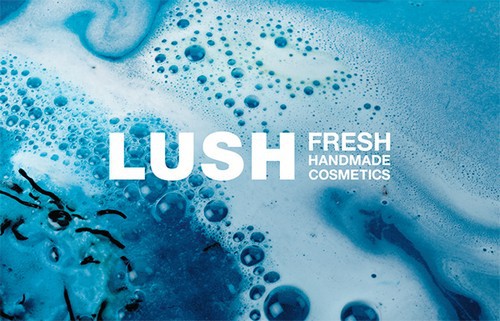 Lush is a popular organic brand that has adopted several marketing policies to promote its products in the consumer market. It is known for its unique products and to maintain this quality the company takes care to mark its products in the black tub with the unique trademark.
As part of its marketing policy five used black pots are taken back and in return, the brand gives out a fresh face mask for free. The company has an in-store catalogue in the newspaper-style format. Lush has a very strict policy of not buying any ingredient from companies who believe in animal testing. Products are tested on human volunteers before reaching the consumer market.
In the year 2007, Charity Pot campaign was launched by Lush. It is a hand and body lotion and the company y donates a full 100% of the price for every product purchased at its outlets to small-scale organisations working towards human rights, animal welfare and environmental conservation. Since its launch, the company has donated an estimated amount of 10,000,000 Dollars to more than eight hundred and fifty charities located in forty-two countries.
Lush is an avid supporter of Sea Shepherd, a group that works towards protecting aquatic animals. It has participated in various CSR campaigns like No Nukes, Stop the Tar Sands and Save the Seals. Lush beliefs in content marketing and via its official website offers videos, stories, product information to stay in direct touch with its customers.
The company gathers feedback and uses it constructively by making healthy changes towards the betterment of its brand and products. It also works towards cutting environmental waste by using minimum packaging and recycling its products. Lush has launched a new app to deal directly with its customer and besides this, the brand also promotes heavily via its shop windows which are designed to educate customers.
Liked this post? Check out the complete series on Marketing Mix