Frito Lay's Inc is of American origins and is a fully-owned subsidiary of its parent company PepsiCo. It is associated with the food industry and deals in snack foods. It was founded in the year 1961 by merging of two separate entities Frito Company and H. W. Lay & Company.
In the year 1965, it further merged with Pepsi-Cola to become Frito Lays. Currently, PepsiCo, through its subsidiary Frito Lay's, has become the largest distributor of snack-food items in the global market. Some of its rival companies are as follows-
Kellogg
General Mills
Kraft
Bingo
Kurkure
Haldirams
About Frito Lay's
Type: Snack food company
Industry: Food and beverage
Founded: 1932
Founder: Herman W. Lay
Headquarters: Plano, Texas, United States
Area served: Worldwide
Key people: Ian Smith (Chairman) and Steven Williams (CEO)
Number of employees: Over 80,000
Product in the Marketing Mix Of Frito Lay's 
Frito Lay's is involved in both manufacturing and distribution of various snack food items like potato chips and corn chips. Product kit of the brand varies from place to place as it is made to suit particular needs of that region. Major brands and products under Frito Lay's umbrella are available in different variants and flavours to suit the diversified needs of people. Some of the products are as follows-
Frito's Corn Chips has various flavours like Frito's Chilli Chips, Frito's Flavor Twists, Frito's Chilli Cheese and Frito's Lightly Salted

Doritos includes flavours like Doritos Nacho Cheese, Doritos Dinamita Chile-Limon and Doritos Dinamita Fiery-Habanero

Lay's potato chips include Lays classic, Lays Barbecue and Lays Chile Limon

Cheetos cheese flavoured snacks like Cheetos Crunchy and Cheetos Cheddar Jalapeno

Ruffles chips include Ruffles Classic Hot Wings and Ruffles All Dressed

Tostitos tortilla chips include Tostitos original and Tostitos Bite Size

Walker's potato chips

Rold Gold pretzels include Rold Gold Tiny Twists and Rold gold Crunch Clusters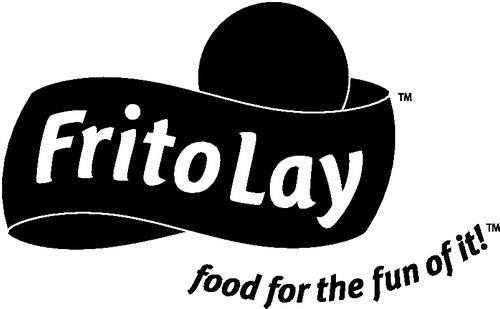 Place in the Marketing Mix Of Frito Lay's :
Frito Lay's has spread its network in nearly forty countries in the world. Frito Lay's products are diversified in two categories, one for North America and other to suit the needs of places outside North America.
Its headquarters base is in Plano in the United States and it serves places in North America through its extensive distribution network that includes fifty-five manufacturing plants, one thousand eight hundred and thirty centres for distribution, regional offices and several warehouses. Its operations are also spread in South and Central America, Europe, Africa, Middle-East and Asia.
In India, its distribution network includes 40 centres of distribution, 2,500 stockiest and innumerable retail outlets. Products are easily available in corner shops, grocery stores, convenient stores, malls, supermarkets and hypermarkets.
Price in the Marketing Mix Of Frito Lay's :
Pricing strategy is a vital part of every company and as Frito Lay's faces stiff competition in the consumer market it has adopted a competitive pricing policy. Its prices are similar to those of its competitors but it has taken special care to launch diversified variants and qualitative products to attract its customers at same base prices.
Products are available in packets of diverse price range like Rupees 25, 20, 10 and 5 in India. During certain times it also offers 20% extra products as part of its promotional activities. Frito Lay's believes in economic pricing and hence its prices are very reasonable and affordable. A person can easily purchase a packet whenever he/she feels like and this is the reason that the company generates good revenues through high volumes.
Promotions in the Marketing Mix Of Frito Lay's :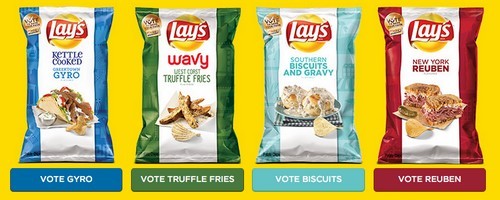 In order to create brand recognition, Frito Lay's has come up with an excellent marketing policy. It believes in intensive marketing and has taken help of every available marketing tool at its disposal. Frito Lay's has tried to project itself as an indispensable brand through its innovative and captivating campaigns.
The company has shot some of the best commercials that are shown in electronic, print and social media through television, radio, newspaper, magazines, billboards and social platforms.
Brand recognises the impact of celebrity attention and hence has always tried to rope in several known personalities to market its products. Indian actor Ranbir Kapoor, World-recognised footballer Lionel Messi, Pakistani Cricketer Wasim Akram, Indian cricket captain Mahendra Singh Dhoni and Indian actor Saif Ali Khan have all been part of this brand through numerous commercials at one time or other.
Liked this post? Check out the complete series on Marketing Mix