Jindal Steel and Power Limited or simply JSPL is a public company of Indian origins. It is a subsidiary of its parent company Jindal Group and is associated with steel, iron and energy industry with dealings in industrial products.  Jindal Steel was founded in the year 1952 by its founder O. P. Jindal. JSPL has been ranked at third position as the largest producer of steel in India in terms of tonnage capacity and in terms of assets it occupies the fourth position. Some of its major competitors are as follows-
Essar Group
SAIL
JSW
SJK
RINL
Bhushan Steel
About Northwest Airlines
Type: Steel and power company
Industry: Steel and power
Founded: 1979
Founder: Om Prakash Jindal
Headquarters: New Delhi, India
Area served: India, International
Key people: Naveen Jindal (Chairman) and V.R. Sharma (CEO)
Number of employees: 40,000
Product in the Marketing Mix Of Jindal Steels :
JSPL has been a major influence in industries like gas, oil, mining, power, steel and infrastructure. Customisation and innovation with help of global and latest technology are at the core of its product development policy.
Enhanced capabilities and continuous growth have led to better and best products by the company. In his early year's company's founder, O. P. Jindal started trading of steel pipes and established a manufacturing plant for sockets, bends and steel pipes. At present Jindal Steel has a diversified product portfolio that includes-
Rails
Coils and Plates
Parallel Flange Beams and Columns
Channels and Angles
Jindal Panther TMT Rebars
Wire Rods
Fabricated Sections
Semi-Finished products including slab, sponge iron, round, billet, bloom and beam blank
Jindal Speedfloor
Minerals
Power
Jindal Panther Cement
Construction-Solution business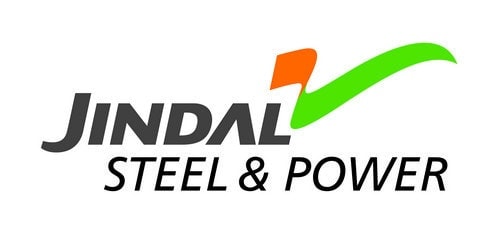 Place in the Marketing Mix Of Jindal Steels :
Jindal Steel and Power has a Pan-India presence with its headquarters base at New Delhi in India. It is one of the largest producers of steel in India with twelve manufacturing plants in India and two facilities in the United States. O. P. Jindal started his operations from Nalwa in Haryana and in the year 1952 established first manufacturing plant at Liluah near Kolkata.
Soon another plant was set up at Hisar in Haryana. The company has been an investor in a state like Chhattisgarh and has set up steel plants in Jharkhand and Orissa. It has the largest manufacturing facility in the world for coal-based sponge iron at Raigarh. Jindal Steel also has started overseas expansion plans. It has a steel plant at Oman in Middle-East and mining interests in South Africa, Botswana and Namibia.  It also has investments in Indonesia and Australia. Jindal Steel has a strong and widespread distribution network that is capable of supplying its products with efficiency with help of its distributors, dealers, sales managers and regional offices.
Price in the Marketing Mix Of Jindal Steels :
Jindal Steel is a multi-faceted corporation that has gone from strength to strength with revenues like rupees 200.7 billion by the end of the financial year 2013-14. Pricing is one of the major elements that decides the success or failure of a product and its company.
Pricing strategy for industrial marketing is very different than consumer market and hence Jindal steel has decided to implement a strong pricing policy after evaluating facts like government regulations, competition, market demand and production costs. The company has adopted a market-penetration pricing policy along with competitive strategy. This helps the company in maintaining lower prices and earning high revenues because it is able to acquire raw materials and labour at very low prices.
Promotions in the Marketing Mix Of Jindal Steels :

Jindal Steel is an industrial powerhouse with a dominant personality that is reflected in various marketing policies of the company. It is aware of its responsibility towards its nation and its fellow citizens and has undertaken several programs so that it can make a difference. The company has established charitable clinics and hospitals for the benefit of its employees and communities.
It has put the special onus on safety measures for its employees. It has adopted several policies for safeguarding of nature and the environment. Jindal Steel has been the recipient of several recognition and awards for its work. In the year 2012, it was awarded Golden Peacock National CSR Award and in the year 2014, it received National Award for Excellence in Energy Management and Shrishti Global Award.
Liked this post? Check out the complete series on Marketing Mix