Cable news Network is commonly referred to as CNN and is associated with media through its news channel. It is of American origins and is basically a satellite and cable channel on television. CNN is a subsidiary company and is owned by its parent company Turner Broadcasting System. It was founded by Ted Turner in the year 1980 for the express purpose of providing news 24*7 to news lovers. Company faces threat from several competitors' and some of them are as follows-
About CNN
Type: Cable news television network
Industry: Mass media
Founded: 1980
Founder: Ted Turner
Headquarters: United States
Area served: Worldwide
Key people: Chris Licht (Chairman)and Chris Licht (CEO)
Number of employees: 4,000
Product in the Marketing Mix Of CNN
CNN has become a multiplatform worldwide network that works continuously for 24 hours, seven-days-a-week.  It was the first channel in the United States that provided only news and that to every minute and every day. In order to work efficiently, it has various tools at its disposal.
CNN has 26 international and 10 domestic bureaus and approximately 900 local stations are affiliated with it along with several foreign languages and regional networks in and around the globe. The company has an efficient team of correspondents that covers global events with panache and competency. CNN has several sister channels linked to it like CNN Indonesia, CNN Chile, Cartoon Network, CNN International and CNN Airport Network.  
It has launched CNN2, a companion channel that features live news coverage. Currently, weekday schedule of CNN includes news programming during the day and in the evening and at prime-time hours it is followed by factual programs and in-depth news. In the year 2012, a film division was formed by company titled CNN Films for producing and distributing documentaries on television.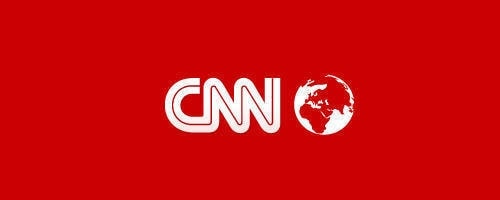 Place in the Marketing Mix Of CNN :
CNN is a globally viewed channel and its headquarters is based in Atlanta in Georgia. CNN broadcasts its news from its studios in Los Angeles and Washington D.C. and from Time Warner Center situated in New York. Its headquarters are currently used only for weekend programming. News can be watched by viewers through CNN International in nearly two hundred and twelve countries. Domestically it was available to more than one hundred million households in the United States in the year 2010. Its broadcast coverage extended to 890,000 hotel rooms in America and throughout Canada. By the year 2015, CNN became accessible to 96,289,000 satellite, cable and telco television households in America.
Brand CNN is also accessible online through CNNGo and from news reports on the radio. CNN.com is the official website of CNN and was launched  in the year 1995 because of increased usage of user-generated content, social media and blogs.  
Price in the Marketing Mix Of CNN :
CNN has a global exposure and has become one of the most watched channels on television. Revenues are very important for every company as its survival depends on it. CNN has several sources of income. It offers discounted rates on fibre and satellite services. Its sponsorship deals and advertising brings good revenues. CNN is a paid channel and millions of its viewers are responsible for its upkeep by indirectly paying to cable operators to view this channel. The company has maintained a competitive pricing policy for this channel and has fixed the rates based on prices of its competitors.
Promotions in the Marketing Mix Of CNN :
Some of the best slogans of CNN are CNN=Politics; The Best Political Team on Television, The worldwide Leader in News, CNN=Money; Go Beyond Borders. They actually describe what CNN has always been about. The company has one of the best analytical teams and has become a global leader where news is concerned. It brilliantly captures and portrays every bit of news to its viewer irrespective of time and location.
Various firsts have been credited to CNN. It was the first channel to report live about Gulf War in the year 1991and it also became first to report about September 11 terror attacks on World Trade Centre. All these news items made it immensely popular amongst viewers. Under its promotional policy, CNN has started advertising while running its shows. Advertising logos are now running at the bottom side of the screen. It serves a dual purpose. Channel is still running 24 hours but advertisements are also now been aired simultaneously.
Liked this post? Check out the complete series on Marketing Mix