Swatch is a subsidiary brand of its parent company The Swatch Group. It deals in watches and is associated with lifestyle and retail industry as a much-admired accessory. Swatch is a Swiss origin brand founded in the year 1983 by its founder Nicolas Hayek. It faces competition from the following brands
About Swatch
Type: Watchmaker
Industry: Watchmaking
Founded: 1983
Founder: Nicolas G. Hayek
Headquarters: Biel/Bienne, Switzerland
Area served: Worldwide
Key people: Marc Hayek (Chairman) Ralph Haenni (CEO)
Number of employees: 36,000
Product in the Marketing Mix Of Swatch :
Swatch is a manufacturer and dealer of wristwatches that can be described in three words youthful, trendy and innovative. It is a brand that offers some of the best designs to fashion conscious people. Its vibrant colours and the plastic body have helped in creating a distinctive identity of its own.
It started its operations via launching its analogue line, which went on to become a global sensation. Swatch has diversified from plastic to include metal-body watches, internet watches, flat-body watches and diving watches. It also encourages and manufactures customised and personalised products for a target audience. Swatch has a diversified product range that includes following timepieces
Swatch Rocking Rooster
Swatch Dirigent
Swatch Mesh-Up
Swatch Precious Rose
Swatch Nuit Doree
Swatch Classy Dame
Swatch Desert Beauty
Swatch 1535 Broadway
Swatch Goldendescent
Swatch Sistem Stalac
Swatch Power Shot
Swatch Snowshine
Swatch Coup De Fleur
Swatch Golden Street
Swatch Blue Push
Swatch Flower Bay
Swatch Sunblush
Swatch Pink Cushion
Swatch Flexicold
Swatch Piolin's time
Swatch Dreamnight Golden
Swatch Die Rose
Swatch Uhrly
Swatch White Glove
Swatch Nerolino
Swatch Strictly Silver
Swatch Look For Me
Swatch Signorala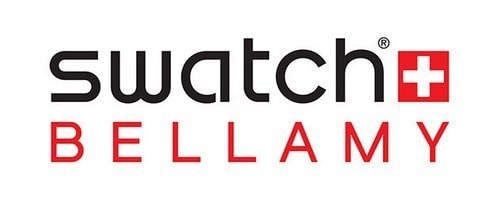 Place in the Marketing Mix Of Swatch :
Swatch caters to a worldwide market and has its headquarters base at Biel in Switzerland. Its first collection of twelve models was introduced at Zurich in Switzerland in the year 1983. With time it spread its product presence to several countries like India, Indonesia, Singapore, South Korea, Japan, United States, United Kingdom, France and China.
Choosing the right distribution channel is as important as setting its pricing policy. Swatch believes in exclusivity and it has taken help of its parent company Swatch Group to distribute its products successfully through its retail outlets.
Places where it does not have distribution subsidiary Swatch markets via representative retail-dealers approved by the parent company. The customer can also make a purchase via online stores in places like Australia, Canada, Brazil, France, United States, United Kingdom, Spain, Malaysia, Japan, Germany, Austria, Netherlands and Poland.
Price in the Marketing Mix Of Swatch :
Swatch has targeted upper-middle class youth as its potential customer. It is one of the most popular and successful brands of its parent company. Swatch offers a high-end product that is a culmination of fashion and affordability. It is a classic wristwatch that is highly cost-effective. Swatch continues to enjoy growth and success because of its pricing policy.
It faces stiff competition from several brands and has adopted a competitive pricing policy to gain a competitive advantage in the market. Its reasonable and pocket-friendly products have helped the company in gaining further markets and increasing its revenue shares.
Promotion in the Marketing Mix Of Swatch :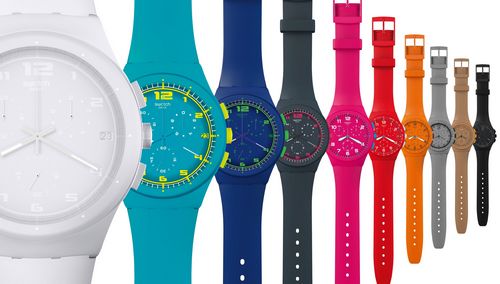 Swatch enjoys an esteemed position in the market and has adopted an aggressive marketing campaign to create and retain positive brand awareness. It has launched ad campaigns via social media platforms like its own website, Twitter and it's Facebook page which has a fan following of more than 320,102 followers. Swatch also advertises its products via electronic and print media in television and magazines.  It has been an active participant in several sponsorship deals to gain exposure.
Swatch is official timekeeper and active sponsor of Olympics and European Sports respectively. It has made its presence known in the entertainment industry by entering into a partnership deal with MTV. Swatch has also signed a promotional deal with World Volley Ball Federation. It has launched Swatch Members Club for its loyal customers. Some popular taglines of Swatch are Fashion that ticks and Time are what you make of it.
Liked this post? Check out these detailed articles on
Topic of Marketing Mix of Brands
Alternatively, check out the Marketing91 Academy, which provides you access to 10+ marketing courses and 100s of Case studies.