Glenmark Pharmaceuticals Limited is a public company of Indian origins. It is associated with pharmaceutical industry and deals in research and development of speciality products. It was founded in the year 1977 by its founder Gracias Saldanha. It faces competition from following companies-
Dr  Reddy's Lab
Sun Pharma
About Glenmark
Type: Pharmaceutical company
Industry: Healthcare
Founded: 1976
Founder: K. M. Bangur
Headquarters: Mumbai, India
Area served: Over 100 countries
Key people: Glenn Saldanha (Chairman) and Milind Deora (CEO)
Number of employees: 13,000
Product in the Marketing Mix Of Glenmark :
Glenmark Pharmaceuticals is a global entity engaged in discovering and developing novel chemical and biological entities called NCEs and NBEs respectively. It has put its focus on development and marketing of generic and branded formulations.
Glenmark has under its belt seven molecules that are in pre-clinical and clinical stages. Its product portfolio includes eighty-three products that have authorization for United States market.  It has launched products in haircare and skincare segment of the consumer market. Several over-the-counter vaccines and medicines are available because of the efforts of Glenmark.
Company has three business units and these include-
Drug Discovery – Glenmark Pharmaceuticals is a true leader in this segment focussing on drug discovery for arthritis and asthma in inflammation, obesity and diabetes in metabolic disorders and neuropathic and inflammatory in pain segment
Formulation Business – Glenmark manufactures products in therapeutic fields of oncology, diabetes, gynaecology, cardiac, respiratory and dermatology
Glenmark Generics – It is a subsidiary of its parent company Glenmark Pharmaceuticals and put its onus on modified products, oncology, hormones and dermatology.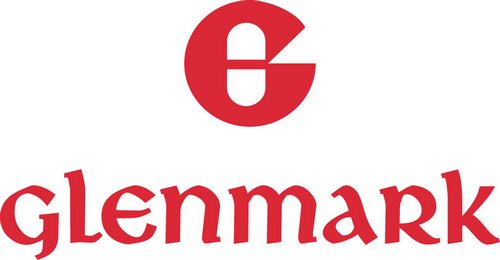 Place in the Marketing Mix Of Glenmark :
Glenmark Pharmaceuticals is an Indian company with international presence. It serves a wide-spread global area and has its headquarters base at Mumbai in Maharashtra, India. It has seventeen facilities for manufacturing of its products and they are located in five different countries of the world including India, Czech Republic, Argentina, Switzerland and the United States. Glenmark's active business of pharmaceutical ingredients is spread over eighty countries including markets like Canada, Japan, Europe and the United States. Most of its products are marketed in Western Europe and the United States.
It has established six highly efficient centres for R&D equipped with the latest technology. Manufacturing units for its formulation business are located at four centres in India and these include Gujarat, Goa, Himachal Pradesh and Maharashtra and two in foreign soils that are Brazil and Czech Republic.  The company has an advanced distribution channel that includes regional offices in nearly forty countries. It has a capable workforce that includes nearly twelve thousand employees to help it in its efforts of providing better results. Consumer healthcare products of Glenmark are easily available at medical facilities and prescription stores.  
Price in the Marketing Mix Of Glenmark :
According to one of the surveys revenues of Glenmark have been estimated at Rupees 5817.39 Crore and profits at Rs. 1468.43 Crore. Glenmark supposedly spends Rupees 290.86 crore on its R&D facilities. Glenmark Pharmaceuticals is a company that believes in operating in a healthy manner that is environmentally conscious, proactive and ethical.
With changing scenarios in both regional and global sector, the company has tried to maintain a good pricing policy that will prove beneficial to every party including itself, its investors and customers. The company has adopted a reasonable pricing policy for its products as it wants them to have a greater reach. Moreover, it realises that affordable and rational prices will result in greater volumes and better revenues.
Promotions in the Marketing Mix Of Glenmark :
Glenmark has been constantly upgrading its marketing policies to maintain and maximise its brand visibility. It has been the recipient of several accolades and awards for exceptional and ground-breaking patents and innovations. Glenmark has been part of several events to remain in limelight and increase its brand awareness. The company has been a prominent donator during medical donation camps and have offered support and services through its workforce and products in hours of need.
It is committed to ensuring conservation, resource efficiency, addressing the issue of climate change by providing a willing help in reducing the intensity of carbon emission and in adopting practises and technologies for preventing pollution.  Glenmark recognises the effects of climate change in the global arena and has decided to adopt means for reducing environmental impacts.
Liked this post? Check out the complete series on Marketing Mix