Zara is a popular Spanish clothing store that uses a very clever marketing strategy to achieve its business goals. Consequently, Zara has become Spain's best-known fashion brand. Amancio Ortea Gaona started the company in 1963. A half a century later, it has become own of the world's fastest growing manufacturer of affordable Spanish fashion clothing. Currently, there are over 2000 stores in 77 countries including China, and the numbers are likely to double in the near future.
In India, Zara started its operations in 2010. Ever since its debut, it has been on a continuous rise and has crossed 500 crore milestone recently.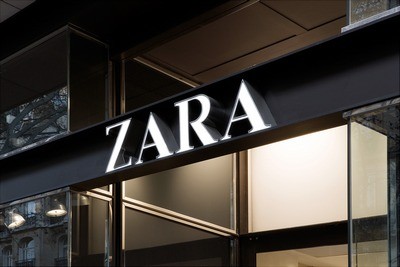 About Zara
Type: Fast fashion retailer
Industry: Retail
Founded: 1975
Founders: Amancio Ortega and Rosalía Mera
Headquarters: Arteixo, Spain
Area served: Over 2,200 stores in 96 countries
Current CEO: Marta Ortega
Number of employees: Over 174,000
Major products: Clothing, accessories, shoes, and beauty products
Product in the marketing mix of Zara
Zara is known as the Coca Cola of fashion. Such is the craze of this brand among the fashion enthusiasts. One of the major strength of the company is that it is able to respond very quickly to the changing needs of the customers.
The company does not outsource its manufacturing process, making it fully in control of the products it produces. Its unique selling preposition is to create the latest trends. In most cases, new styles are normally available on the sales stores within two weeks, four weeks maximum. If a product is not selling in the stores, it is immediately pulled from the stores.
However, when it comes to India, it has a few problems to sort out, prominent among those being the lack of seasonal variations in their range. Secondly, it needs to tackle and cope up with the cultural needs of the local people which is a big challenge and Zara is working to reach out local people by coming up with designs that integrate modernism with local traditions.
Pricing in the marketing mix of Zara
Because the concept of Zara is to provide its products at a reasonable price to its customers, it follows that customers find its prices quite affordable. However, we have to know that we are referring to the cream customers who would compare Zara with Hugo Boss or others. Some Zara stores might be very premium whereas others will be very much affordable. But mostly Zara has a premium pricing strategy. The pricing is made possible by optimizing development and training costs.
Promotions in the marketing mix of Zara
Zara has a unique marketing policy of "Zero investment in marketing". Instead, the company uses the money it would have used to advertise in opening new stores. The striking thing about Zara is that it has found differences that matter to the consumers and used that to differentiate itself from the rest of the competition. In other words, its key marketing strategy is based on exclusivity, experience, differentiation and affordability.
In essence, the company relies heavily on the word of mouth advertising more than anything else does. The products target population in age group 18-40 that live in the cities. This is because; this group is the most fashion conscious, more than any other group. Specifically, the market segment comprises of women (65%), men (25%) and children (15%) all of them being fashion conscious, educated and fall in the middle class category.
Their commitment is clearly visible in the attention they pay to each and every detail of their showrooms. The elegance with which the windows are laid out and the way the shop attendants are groomed, everything is worked out according to a plan that is very precise. Every store manager has free access to talk to their counterparts at Spain regarding the marketing and improvement strategies.
Small and regular product shipments are designed to keep the inventory scarce and fresh; compelling customers to buy urgently and frequently visit the store to check what is new. Bar coding, online shopping and computer, aided purchases are all measures designed to increase sales and make it a global brand.
Place in the marketing mix of Zara
Zara is very unique and one of the things that make it a stand out brand is the fact that it is a vertically integrated retailer. What this means is that it designs, manufactures and distributes the products itself. This approach seems to be working for it because it has managed to establish itself as one of the leading Spanish fashion stores globally. Zara is present in over 30 different countries including India and its expansion is ongoing. Therefore, you will soon be seeing more Zara stores in more countries.
In fact, 90% of Zara stores are owned by the company and the rest are joint ventures of franchises. This means that customers experience the same environment when entering one of the Zara stores be it they are in London, New York, Paris, Rio de Janeiro, New Delhi etc.: the stores are spacious, well-lit, modern and predominantly whiter and walled with mirrors.
Most people say Zara's real strength lies in its culture, something that can never be replaced for anything. One of the things it does is that it hires young designers and trains them to make quick decisions. In other words, while good decisions are encouraged, bad decisions are not severely punished.
Facing several problems related to rent space, every mall owner in India is ready to provide free space to Zara, which speaks volumes about the popularity of this brand in urban areas and the long way it has traveled.
It is unbelievable but the fact is Zara comes out with at least 500 or more new designs per month. This, coupled with the brand name Zara enjoys, helps to price their products according to their will and wish, as new trends tend to be a bit costly. However, the people at Zara are sensible enough as pricing is quite competitive with the brands like Pantaloons, and Phoenix etc in India as well as other parts of the world.
Liked this post? Check out the complete series on Marketing Mix