The Nike marketing mix (4Ps) is a comprehensive tool that the American multinational company uses to create various marketing strategies like Nike's products strategy, product innovation, pricing strategy, price hike, place strategy, distribution network, promotion strategy and a comprehensive marketing plan.
Nike's marketing mix has laid down the groundwork for boosting the brand image, enhancing customer perception and increasing the Nike customer base in the target market. It wants to be the brand that customers prefer over any other sports brand and this is why it has created strong marketing strategies that will help it in achieving desired business goals in the industry.
Introduction of Nike
# Nike Inc
Origin Country: United States of America
Founder: William Bowerman and Phil Knight
Founded: 1964
Headquarters: Beaverton, USA
Employees: 79,100
Annual Revenue in 2023: 46.710 billion USD
Net Income in 2023: 6.046 billion USD
Global Sportswear Sales in 2023: 44.54 billion
Market Cap in 2023: 160.65 billion USD
The American multinational company Nike is the biggest sportswear brand in the sportswear industry based on sportswear sales. Nike's sneaker crown makes it the largest supplier of sporting apparel and athletic shoes and one of the largest sports equipment manufacturers in the world.
The brand Nike was founded as Blue-Ribbon Sports in 1964 but changed its brand name from Blue-Ribbon Sports to Nike Inc in 1971. Bill Bowerman the co-founder of Nike was a track and field coach who is credited with designing the "Moon Shoes" which were sold later for a whopping amount to Miles Nadal at a Sotheby's auction.
The company markets products under several brand names like Nike, Nike CR7, Nike Air Jordan, Converse, Nike Dunk, Nike Blazers Nike Skateboard, Nike Cortez, Nike Air Max, Nike+, Nike Air Force 1, Nike Golf and Nike Pro etc.
Nike operates with help of subsidiaries Converse and Nike Air Jordan and retail stores under the brand name Niketown. It sponsors both international and local sports teams and professional athletes of Lawn Tennis, football and other sports like Golf and swimming etc. with help of the Swoosh Logo and trademark Just-Do-It.
Nike's Target Market: Nike's Marketing Mix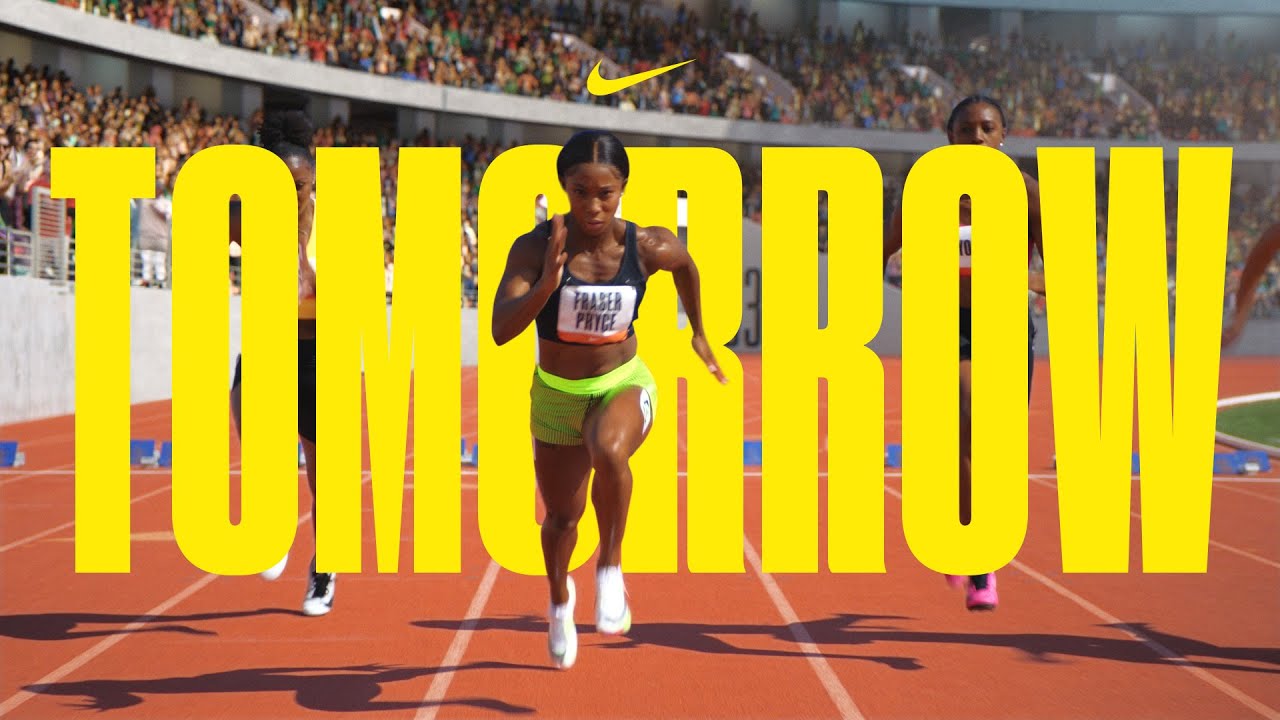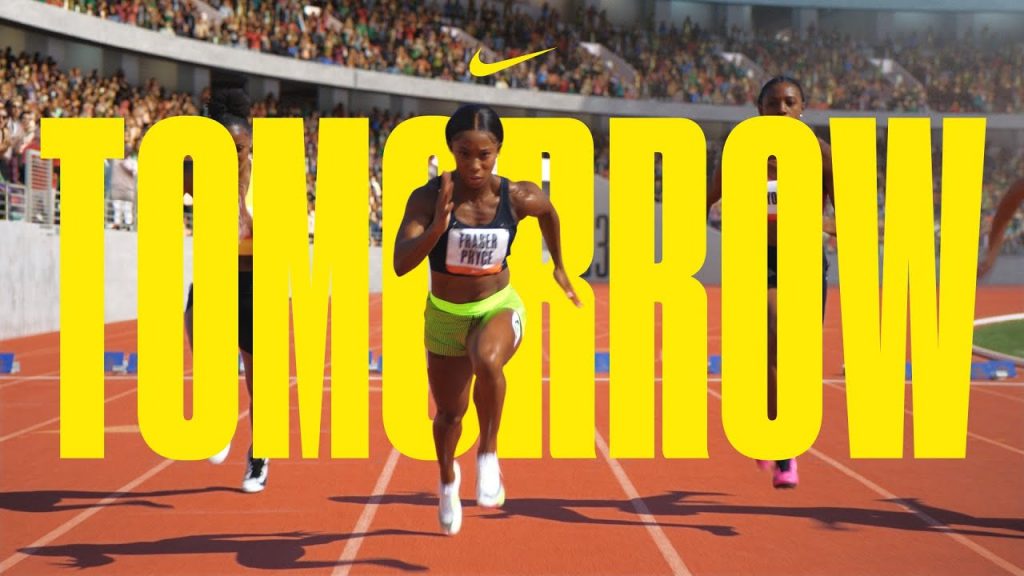 Nike's marketing strategy works in favour of the brand as it helps to target the older and younger generation with ease. Nike products are a favourite of every gender irrespective of age hence Nike's target audience is men, women and children.
As the brand believes in premium branding and offers casual footwear, athletic footwear, sports equipment, sports shoes and running shoes etc. it is loved by sports teams and professionals who are looking for high-quality branded products.
Nike's target market is also the middle-class masses who love value-based pricing products and are on the lookout for quality products that they see sports stars and professional athletes like Serena Williams, Michael Jordan and Lebron James supporting through advertising and marketing campaigns.
Nike Marketing Mix (4Ps) and Nike's Marketing Strategy
The Nike marketing mix focuses on Nike customers and hence has created customer-friendly marketing strategies that will help in attracting both existing and potential Nike's target audience in the sportswear industry.
The Nike marketing strategy is one of the major reasons for premium branding, product innovation and direct marketing in the target market. It has helped to maintain the consumer perception of Nike as a premium brand with quality products. Nike's sneaker crown as the best brand in the sneaker industry is because of its marketing mix framework and marketing strategies.
Nike Product Strategy: Nike Marketing Mix (4Ps)
Nike develops, designs, markets and manufactures clothing, sports equipment, accessories, footwear, and related services. Innovative styles, unique designs and the highest quality materials have made the brand a firm favourite of international and local sports teams all over the world.
The company designs Nike products and sports equipment for different types of sports like football, baseball, volleyball, cycling, cross-training, aquatic activities, lawn tennis, golf etc. The first athletic shoe from the brand was a track sports shoe and since then the brand has launched several Nike Products under Air Max, Nike NYX, Nike Cortez and Nike SB shoes etc. Casual footwear, sports shoes, jogging shoes and athletic footwear from the premium brand have become revered Nike products all over the world.
Apple Inc collaborated with Nike for the Nike+ product line that helps in monitoring a runner's performance. The newest pair of Nike shoes have flywire and Lunarlite foam for minimizing and distributing weight. Nike shoe Air Zoom boasts of air-cushioned sole and Nike ZoomX Vaporfly NEXT of ZoomX foam.
Nike's Products (Product Mix): Nike Marketing Strategy
Nike's product mix in the Nike marketing strategy includes shorts, jerseys, shoes, cleats, baselayers and sports equipment etc. It is one of the top brands of Athletic footwear and its sports shoes are revered by professionals all over the world. The retro-looking Nike Cortez has been designed for running and the sports shoes are loved by the younger generation.
Customer preference for Nike products has made this brand a status symbol. Its distinct Swoosh logo is synonymous with hip-hop and urban fashion. Since the 1980s Nike shoes, sports equipment and clothing especially Nike Blazer, leggings, crop tops, sweatpants, slouch socks, leg warmers, bomber jackets, baseball caps, shell suits, tracksuits, Nike Air Force 1's and Nike Air Max shoes have become the preferred product of the younger generation. Customers prefer the casual and cool Nike Blazers for skateboarding.
In 2015 the brand introduced a self-lacing Nike Shoe called Nike Mag and later a premium line of streetwear called NikeLab. The popularity of Nike sports shoes is unmatched in the world.
Some of the best Nike products are
Nike AIR JORDAN 2 RETRO LOW TWO 18 MEN'S SHOES
NIKE AIR MAX RUNNING SHOES
NIKE BLAZER MID-77 VINTAGE
NIKE SUSTAINABLE MATERIALS NIKECOURT DRI-FIT ADVANTAGE
NAOMI OSAKA COLLECTION – WOMEN'S HIGH-WAISTED CROPPED TRAINING LEGGINGS
NIKE AIR FORCE 1 '07 LV8 EMB
NIKE ZOOM FLY 5 SPORTS SHOE
NIKE BLAZER MID 77 JUMBO
NIKE LEBRON JAMES 17 BASKETBALL SHOES
Place Strategy: Nike Marketing Mix (4Ps)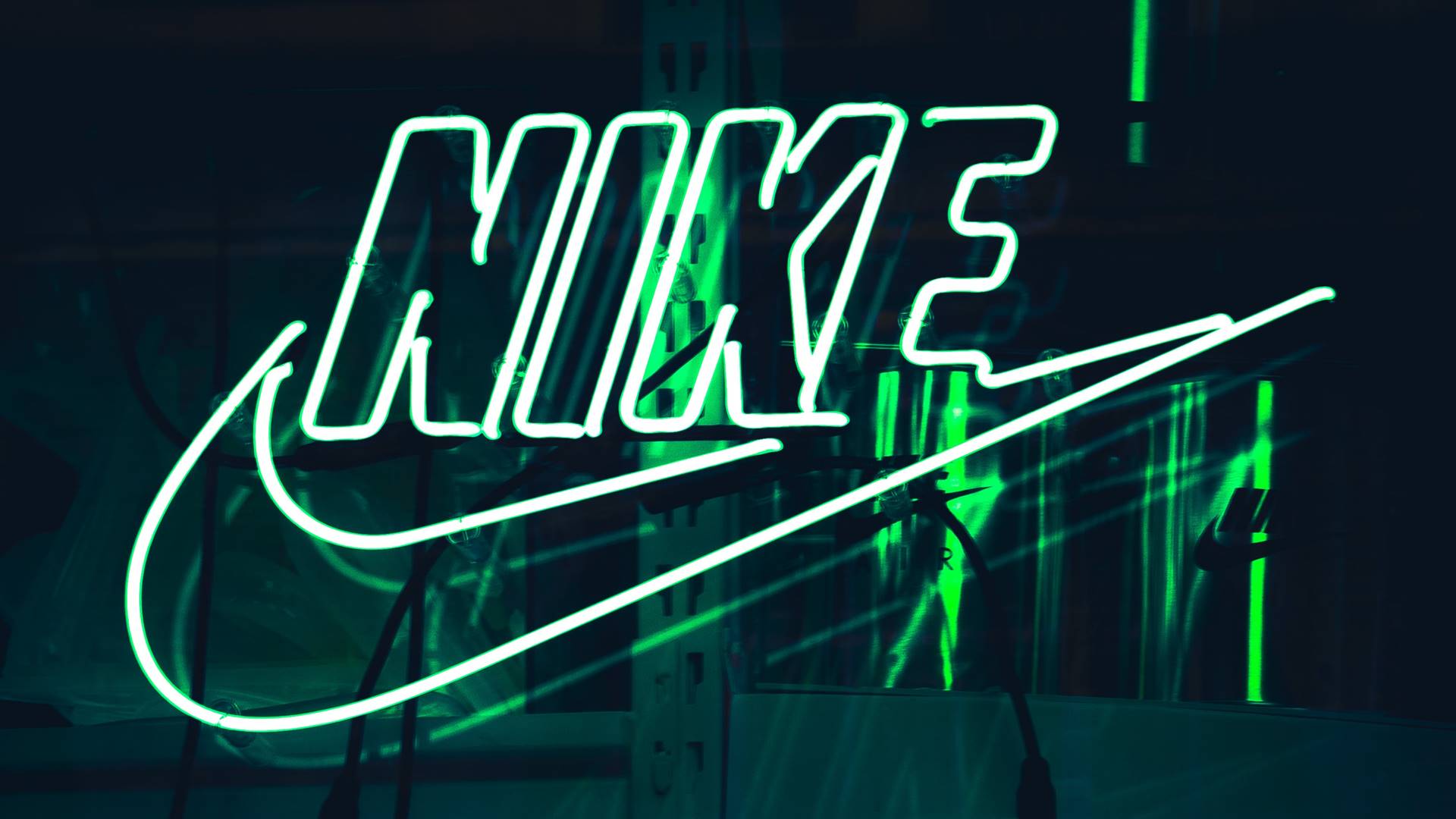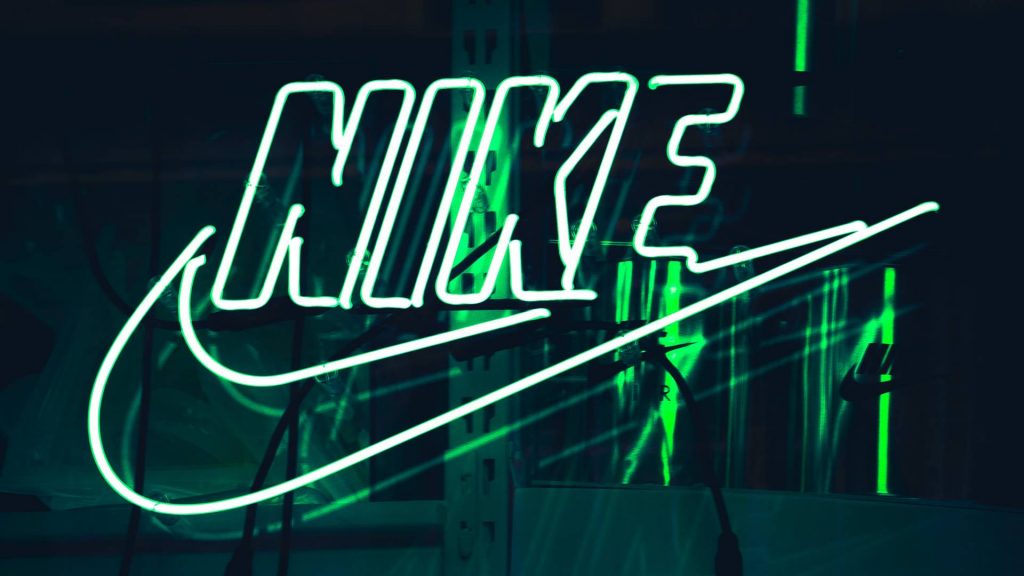 The place and distribution marketing strategies in Nike's marketing mix focus on creating and selling innovative product lines that will boost customer perception of the brand. Nike has a vast distribution network and several channels to distribute its products from the manufacturing centres to the end customers easily.
Nike sells its products through retail outlets, fancy stores, Nike Stores, own company online stores as well as other online stores. The company has chosen both online and retail shops as its selling points because it wants to move with changing times and realizes that some customers might prefer shopping through an online store whereas others might want to look at the product in the retail stores and then make a purchase.
Nike Place and Distribution: Nike Marketing Strategy
The Nike marketing strategy for place and distribution is quite simple. It wants its products to reach as many customers as possible and hence has taken the help of retail outlets and online stores for selling the products to the customers.
The place and distribution channels in the Nike marketing strategy include the following
Retail Stores
Nike sells its products with help of more than 1000+ retail stores spread across the world. These brick-and-mortar retail outlets are quite popular amongst customers who prefer to browse and buy at physical stores. Niketown, the first of the Nike retail outlets were opened in Downtown Portland and since then the company has opened many more. The Nike stores are big fancy stores with a professional zone and a customization booth offering premium experiences and emerging products to the consumers.
Online Store
Although the physical retail outlets of the company are popular so are the company's website where consumers can buy the products in a hassle-free manner. Consumers can also buy products from other online stores like Amazon, Myntra and Flipkart
Nike App
Products can also be ordered via the Nike App where the feature Nike Fit uses AI and data science to provide an accurate measurement of the right product size.
Price: Nike Marketing Mix
The Nike marketing strategy and marketing mix is quite clear on price. The products are of high quality hence the brand has opted for both value-based and premium-based pricing strategy. Nike wants to spread its product presence and create a strong customer base hence it offers incentives like periodic discounts and Easter Sales to its customers.
Nike's Prices and Pricing Strategies: Marketing Mix of Nike
The Nike marketing strategy focuses on the following pricing strategies to maintain its existing customers and lure in potential consumers.
Value-Based Pricing Strategy
Nike's marketing mix has adopted a value-based pricing strategy for its products. It considers the prevailing prices in the market and measures what the customers are willing to offer for the brand's products. The value-based pricing strategy has worked in favour of the brand and has resulted in high sales volumes.
Premium-Based Pricing Strategy
Nike's marketing mix focuses on product quality and innovation that demands a premium price for a product. Nike has adopted a premium-based pricing strategy for its superior products as its customers belong to the upper middle class and professionals who do not mind the premium prices of the product.
Products with premium prices are often considered luxury items and so is the case with Nike whose premium price products are in great demand amongst all types of customers.
Promotion in Nike Marketing Strategy
The Nike marketing strategy uses an aggressive promotional strategy and premium branding to boost brand image and visibility in the market. Its marketing plan involves digital marketing, personal communication through social media and direct marketing to increase consumer perception of the brand.
Traditional Media
Nike uses traditional media to market its products and boost its brand image. Catchy ad campaigns with celebrities are shown on television channels, radio, in newspapers, magazines, billboards and hoardings
Sales Promotion Marketing Strategies
As part of its sales promotion marketing strategies, the brand offers bulk and timely discounts like Christmas and Eater Sales through online and retail shops.
Social Media Channels
The world-renowned company realizes the importance of social media channels and has effectively used social media platforms to its advantage. The objective is to create compelling content so that a simple keyword research will highlight the brand, its products, its promotion strategy and its achievements.
Nike has created user-generated content and shown them on social media channels for example "NikeWomen" is a channel on Instagram for women that encourages a sporty and healthy lifestyle. The brand is highly active on Twitter and welcomes customer feedback and conversations as they are a true reflection of a consumer's thoughts.
The bold website design and stunning visuals shown on the company website are part of an active promotion strategy where the company projects itself as a youthful, unique and vibrant brand
Celebrity Endorsements
The company has tied up with celebrities, sports stars and influencers like Serena Williams and Rafael Nadal over the years to gain maximum brand visibility. The company has used affiliate marketing and famous athlete endorsements to promote lifestyle, fashion and sports topics on YouTube.
Celebrity Collaborations
Nike has collaborated with British Designer Samuel Ross to produce The Nike x A-COLD-WALL Capsule Collection and with Michael Jordan to produce some of the finest footwear in the world.
Loyalty Programs
The Nike marketing strategy realizes the importance of loyalty programs and has constantly improved its rewards program to make it one of the finest loyalty programs in eCommerce. Shoppers can sign up via The Nike website or App, become a member and enjoy the related benefits like an early entree to product launches, rewards for being regular customers, free delivery and special offers
Product Positioning
Nike is a sportswear brand and has used market segmentation to position its products effectively in the industry. Whenever a customer thinks of a product then he automatically connects it with its unique features.
Swoosh Logo and Just Do It Trademark
The "Swoosh" logo and "Just Do It" trademark is used for sponsorship of professional teams and athletes all over the world.
Nike Digital Strategy – Notable Digital Marketing Campaigns
Nike Golf – Tiger Woods Ball Juggling
Released in 1999, the ad campaign "Nike Golf – Tiger Woods Ball Juggling: is one of the best golf commercials from the company
Nike Football – "Write the Future"
Released in 2010, "Write the Future" was a 3-minute shot with star players Wayne Rooney, Cristiano Ronaldo, Didier Drogba, Frank Ribery, Ronaldinho and Fabio Cannavaro. It went on to create records and won the Film Grand Prix award at the Cannes Lions Marketing Awards in 2011.
Just Do It
The first Just Do It ad was released in 1988 featuring Walt Stack running over the Golden Gate Bridge. The inspirational slogan has been repeatedly used to gain better visibility over the years.
key Takeaways from the Nike Marketing Mix (4Ps)
The key takeaways from the Nike marketing mix and Nike's marketing strategy are-
Figuring out the needs of the audience
Creating content that addresses the audience's needs and requirements
Making sure that the marketing strategies can meet customer demands successfully
Keeping the momentum going with eye-catching ad campaigns
Liked this post? Check out the complete series on Marketing Mix