Khaitan Fans is associated with industrial products industry and deals in manufacturing of electrical equipment. It is an Indian company that is synonymous with quality and has been able to carve a market of its own. Khaitan Fans was founded in the year 1971 by its founder S. K. Khaitan as Khaitan Electrical Limited. Some of its main competitors are as follows-
Crompton Greaves
Orient Fans
Bajaj Electricals
Havells India
Usha
About Khaitan Fans
Type: Manufacturer of Electrical appliances
Industry: Electrical appliances
Founded: 1937
Founder: Bhola Nath Khaitan
Headquarters: Kolkata, West Bengal, India
Area served: India
Key people: Saurabh Khaitan, Managing Director
Number of employees: Approximately 2,000
Product in the Marketing Mix Of Khaitan Fans :
Khaitan Fans is one of the top companies dealing in domestic appliances via manufacturing and marketing of fans. It has established itself as a pioneer in air-management technology. Brand Khaitan is renowned for innovative ideas that have culminated towards designing of a concept that is modern and laced with the newest technology.
Khaitan has been a major player in the market of manufacturing fans but in recent years it has diversified its product portfolio to include items like circuit breakers, wires, cables, home appliances, lights and pumps. Brand Khaitan is tantamount to novel designs, great performance and good quality. Khaitan Fans has become a household name and is found in godowns, factories, offices, shops and homes. Some of its varieties are as follows-
Domestic fans
Cabin Fans
Pedestal Fans
Ceiling Fans
Fresh air Fans
Cooler Fans
Table Fans
Industrial Fans
Axial Flow Fan
Man Coolers
Air Circulators
HD Exhaust Fan
Newly launched
Bullet36
HS 50 DECORA
SUPER HI BREEZE
ZEDD
LAVEGA
HUNAR
VENTO PREMIUM
VERSA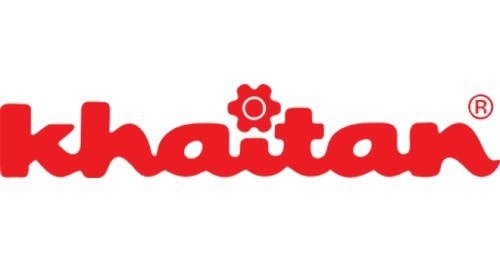 Place in the Marketing Mix Of Khaitan Fans :
Khaitan Fans has extended its presence to most parts of India with help of nineteen offices across the country. It started its operations from Kolkata and with time started exporting to neighbouring countries. Manufacturing factories of Khaitan are in Kolkata, Hyderabad and Faridabad and its branch offices are in New Delhi, Kanpur, Mumbai, Ghaziabad, Ahmedabad, Indore, Bengaluru, Chennai, Rishikesh, Chandigarh, Jaipur, Punjab, Hyderabad, Cuttack, Kochi, Raipur, Patna, Guwahati and Kolkata.
Its products are easily available in the market because of a strong distribution network that includes three thousand five hundred dealers and distributors. Highly efficient and motivated employees and great after-sales services have helped the brand in maintaining its position as one of the best companies. One can obtain a product of Brand Khaitan from any electrical shop, supermarket, hypermarket and malls.
Price in the Marketing Mix Of Khaitan Fans :
In a country like India fans are a necessity and over the years its features have evolved from a simple fan to a multicolour-designer fan operated by a remote control. As the involved technology is very low, it has resulted in the wide entrance of small-scale manufacturers. Khaitan faces fierce competition from both small-scale producers and from already established companies.
The market for fans is seasonal and moreover, its production cost is becoming higher day by day. It has a direct impact on the profit margins. The rural market occupies nearly 40% of the market share. Khaitan Fans has adopted a competitive as well as penetration pricing policy for its product and kept its prices affordable and reasonable so that they seem pocket-friendly to its customers.
Promotions in the Marketing Mix Of Khaitan Fans :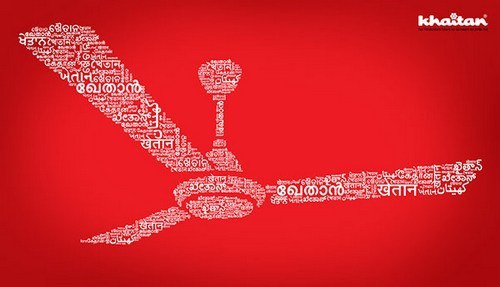 Khaitan Fans has a reputation of being an undisputed leader in Indian consumer market and this has been possible because of its promotional policies. The brand has launched several ad campaigns and these have been shown via electronic media in popular channels of television and on radio. Khaitan Fans have also taken help of print media and displayed its ads in newspapers, back and sides of vehicles like trucks, tempo, auto-rickshaws and magazines.
Billboards are placed at popular and populated places to gain maximum coverage. Brand Khaitan has roped in Indian actress Karisma Kapoor as its brand ambassador and several ad campaigns with her have been shot and aired. It has received ISO 9001 certificate for its factories in Hyderabad and Kolkata. The brand is aware of its social responsibility and has funded colleges, schools and hospitals.
Liked this post? Check out the complete series on Marketing Mix