Good Day Biscuits is a flagship product of its owner company Britannia Industries. It is an Indian company and the product was launched in the consumer market in the year 1986. Brand Good Day is associated with food products industry and it deals in making of very tasty biscuits.
The company has targeted people of all age groups and class including adults, children, upper-class, middle-class and lower-class as its potential customers. Some of its important competitors are as follows-
About Good Day Biscuits
Type: Good Day Biscuits is a brand of cookies manufactured by Britannia Industries Limited.
Industry: Food and beverage
Founded: 1986
Founders: Suresh Wadhawan
Headquarters: Kolkata, India
Area served: India
Current CEO: Varun Berry
Number of employees: 15,000+
Major products: Good Day Cookies, Good Day Cashew Cookies, Good Day Chocochip Cookies, Good Day Marie Gold Biscuits, Good Day Milk Bikis Biscuits
Product in the Marketing Mix Of Good Day Biscuits :
Biscuits are a daily part of everyday life as people tend to have them at teatime or any other part of the day as snacks. It is a major product produced by R&D of Britannia and is popular because of its rich and unique taste. Good Day is available in different pack sizes like 100gm and 300gm. Some of its variants available in consumer market are as follows-
New Good Day Cashew- It has a great taste with an abundance of nuts on its surface.

New Good Day Nuts Cookies- It has a crunchy and soft taste including a nutty experience. Cookies are made with special ingredients like delightful almonds and goodness of cashew and pistachios.

New Good Day Butter- It has a crunchy bite with a delightful aroma.

New Good Day Choco-Chip- It is a flavoursome cookie that promises a bounty of chocolate with every bite. Crunchy cookies are blended with chocolate chips to provide the delicious product.

Good Day Choco Chunkies- It is a sheer chocolate indulgence and special care has been taken for ensuring a balance of milk and dark chocolate chips in this product. Chips maintain its soft condition even after baking and provide heavenly chocolate experience

New Good Day Choco-Nut- It is a blending of crunchy nuts and rich cocoa in a cookie. A duet of delectable flavours is guaranteed with every bite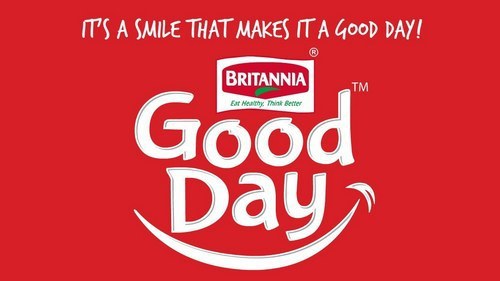 Place in the Marketing Mix Of Good Day Biscuits :
Good Day is one of the most popular and recognised brands of Britannia and markets its products through the wide-spread distribution network of its parent company. The brand has appointed distributors who are in charge of dealers and retail outlets. Products have a reach in both rural and urban parts of India and are easily available in grocery stores, corner shops, supermarkets, hypermarkets, discount stores, and convenient stores, modern outlets like D mart and Big Bazaar and institutional organisations like airlines, hotels and railways.
Price in the Marketing Mix Of Good Day Biscuits :
Good Day Biscuits is considered a power brand by its owner company as its estimated worth is nearly one hundred crore. It faces stiff competition from several rival companies in the consumer market. The brand has taken note of its competitor's prices and consumer's reaction to those price ranges.
After a complete evaluation, it has developed a competitive pricing policy for its products that will help in undermining the efforts of rival companies to reach out to its loyal consumer base. As the brand wants to penetrate in every nook and corner it has decided on a penetration policy and has adopted economic pricing policy. This will help in making products affordable and inexpensive and will thus lead to larger sales volume and ultimately greater revenues.
Promotions in the Marketing Mix Of Good Day Biscuits :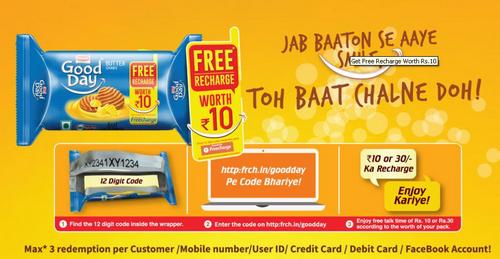 Britannia Good Day Biscuits have adopted an aggressive marketing strategy of intensive nature to market its products in the consumer market. It has created some catchy taglines that have helped the brand in making a positive impact on consumer mindset. It's a Smile that makes it a Good Day and Har cookie mein kayi Smiles are some of its popular taglines. The brand has a new logo, attractive packaging and smiley design for its products that increases its product visibility.
Britannia has adopted   Umbrella Branding for Good Day and all its campaigns emphases on its unique taste, rich ingredients and distinctive flavours. Its ads are telecast on national television, radio, newspapers, magazines and social media platforms like YouTube. The company has roped in famous actor Deepika Padukone as its brand ambassador and she is also seen in its various ads.
Liked this post? Check out the complete series on Marketing Mix