7Up is associated with food and beverage industry as it is a popular soft drink. It is a subsidiary brand and the rights to this brand are held in the United States by Dr. Pepper Snapple and in the rest of the world market by PepsiCo.
The drink was originally from the United States and was introduced in the consumer market in the year 1929 as Bib-Label Lithiated Lemon-Lime Soda and again in the year 1936 as 7Up. It was created by Charles Leiper Grigg and is currently one of the most popular drinks in the consumer market. 7Up faces competition from the following
About 7Up
Type: Soft drink
Industry: Beverages
Founded: 1929
Founder: Charles Leiper Grigg
Headquarters: Plano, Texas, USA
Area served: Worldwide
Current CEO: Laxman Narasimhan
Number of employees: 17,000
Major products: 7Up, Diet 7Up, 7Up Free, 7Up Cherry, 7Up Retro
Product in the Marketing mix of 7Up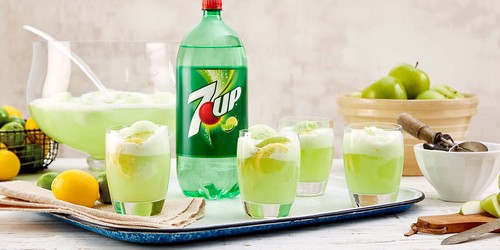 7Up is a soft drink with no caffeine content. This aerated drink is flavored by lemon and lime and is popular because of its refreshing quality and great taste. It is available in cans, glass bottles and pet bottles of several sizes. 7Up has several variants to its name and some of them are as follows-
Tropical 7 Up – This variant of 7Up has the distinctive flavor of mango/pineapple. It was launched in the consumer market as a time-limited product in the year 2014. Its success forced the company to re-launch it with a new branding in the year 2015.
Diet 7 Up – This version of diet soda was introduced as Like for the first time in the year 1963 and was later discontinued. In the year 1970, it was introduced with a new formulation.
7 Up Retro – This variation was introduced during the season finale of the popular show The Apprentice in the year 2011. Its formulation includes sugar instead of HFCS for its sweetener. It is available in 12-oz cans and glass bottles.
7 Up Ten – This blend was launched in the year 2013 and contains 10 calories. Ten variations of this drink were introduced side by side. The blend was created using fructose corn-syrup and acesulfame potassium and aspartame were added in order to sweeten it.
Cherry 7 Up – It was introduced in the year 1987 and has a cherry flavor
Raspberry 7 Up- It has the flavor of lemon-lime-raspberry.
Orange 7 Up – It is a clear-colored soft drink with lemon-lime-orange flavor.
Diet Cherry 7 Up – This version has been re-introduced because of popular demand.
7 Up Free – It does not have any sugar colorings caffeine content or preservatives.
7 Up Cherry – Its recipe has made some minor adjustments to create a popular flavor.
7 Up Light – It is one of the diet variants of 7Up.
7 Up Lime – It has less carbon content with 5% lime juice
7 Up Mojito Flavour -it was launched in the year 2014 and does not include caffeine, color, and
Salted Lemon 7 Up – It is a common drink and is made of 7Up and Salted Lemon
7 Up Revive – It was launched in the year 2015.
Place in the Marketing mix of 7Up
7Up started its journey from America and with time spread its product presence in several countries of the world including United Kingdom, Austria, Netherlands, Denmark, Hong Kong, Norway, Singapore, Pakistan, Uruguay, UAE, Philippines, Colombia, Finland, Argentina, Spain, Ireland, France, Canada, and Iceland. It was launched in Indian market in the year 1990.
7Up brand has taken help of its owner companies in the United States and the rest of world to create a strong, powerful and widespread distribution channel that includes services of supply chain management that includes retailers and suppliers.
Its variants are now easily available in every nook and corner of a place via fast-food joints, restaurants, hotels, highways, petrol pumps, supermarkets, cafes, discos, hypermarkets, grocery stores, corner shops, and convenience stores.
Price in the Marketing mix of 7Up
7Up has targeted people from the all-age group, from all-class like upper, middle and lower and male, female or kids as its target customers. It is looking at people who seek an aerated drink for parties, occasions, and regular usage. The brand has positioned itself as a refreshing drink that has the power to blow away your thirst and tiredness.
Soft drink market is very competitive and 7Up is directly facing competition from several set brands. The company has adopted a competitive pricing policy and has kept its product prices at a marginal level and at par with the prices set by rival brands. As the prices are reasonable and affordable the brand has been able to maintain higher volumes and greater revenues.
Promotions in the Marketing mix of 7Up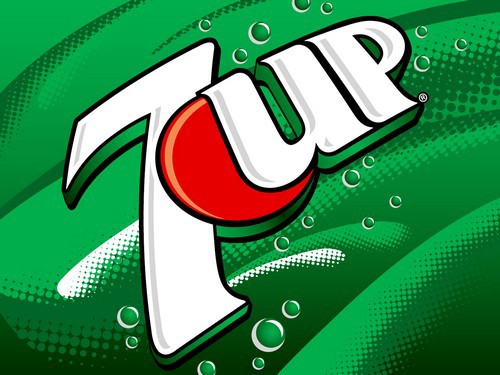 7Up has adopted an aggressive marketing strategy to increase its brand visibility in the consumer market. It has created some fantastic ad campaigns that are shown via television channels, radio, newspapers, magazines, billboards, hoardings, at events that are part of its promotional gimmick, and at the sides of vehicles.
The brand is aware of social media coverage and hence has started its campaigning via its Facebook page, Twitter account, YouTube and its own official website.
In the year 1967, a campaign UNCOLA was launched that resulted in booming sales. The tag has since then become synonymous with 7UP. In the year 1982, another ad campaign with tagline No Caffeine was launched and the brand again saw unprecedented sales volume. Geoffrey Holder was roped in as part of 7Up's ad campaigns in the 70s and 80s.
The cartoon character from television Fido Dido was its mascot in the late 1980s to the beginning of 1990s. He was introduced in early 2000 for the international market. In 1950s Fresh-Up Freddie was the brand's rooster mascot, who gave lessons via ads on giving parties by including 7Up in its menu.
The company has marketed it as a healthy alternative to the other soft drinks available in the consumer market. Orlando Jones was roped in for an ad campaign in the year 1999 with a tagline Make 7Up Yours. The company has been quite successful with the ad campaigns that have helped it enormously in reaching new heights and better brand visibility. In India, the brand has been associated with several celebrities like Sharman Joshi, Anushka Sharma, Dhanush, and Yana Gupta.
Liked this post? Check out the complete series on Marketing Mix