Uniqlo is a fully-owned subsidiary of its parent company Fast Retailing Ltd. it is associated with Retail and lifestyle industry as it deals in apparels. The company was founded in the year 1949 and is of Japanese origin. Uniqlo has positioned itself as a desirable and stylish brand that offers innovative and trendy products while maintaining a perfect balance between price and quality. The clothing line is made from simplest designs that are the ideal blend of Japanese values with quality and simplicity. It faces competition from several companies like
Tesco
Walmart
Zara
Topshop
H &M
About Uniqlo
Type: Fast fashion retailer
Industry: Apparel
Founded: 1984
Founders: Tadashi Yanai
Headquarters: Tokyo, Japan
Area served: Worldwide
Current CEO: Tadashi Yanai
Number of employees: Over 100,000
Major products: Casual wear, outerwear, basics, denim, and other apparel
Product in the Marketing Mix of Uniqlo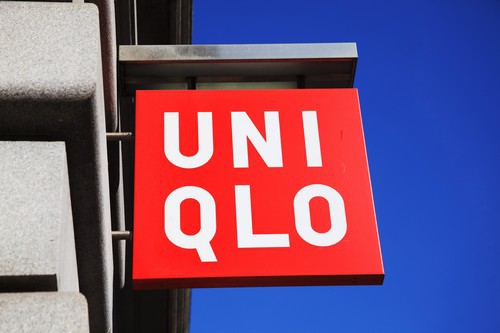 Uniqlo is an international brand that is a manufacturer, designer, and retailer of stylish and casual apparel. It has a broad range of designer fabrics as well as basic products. Uniqlo believes in creating the best in terms of fit, longevity, and fabrics.
Its clothing line is accessible for all and it is contriving on bringing more warmth, better designs, constantly innovating and better quality so that it can appeal to one and all.  It targets men, women, and kids as its target customers and has a wide range of apparel keeping them in mind. Its product kitty includes-
Girls
Outerwear
Sweatpants and sweatshirts
Accessories
Loungewear and innerwear
Activewear
Skirts and dresses
Shorts and pants
Graphic Tees
T-shirts and tops
Men-
Loungewear
Underwear
Footwear
Accessories
Tights and Socks
Undershirts
Activewear
Shorts
Chino Pants
Pants
Jeans
Customized shirts
Dress shirts
Casual shirts
Sweaters
Sweatpants and sweatshirts
Polos
Graphic Tees
T-shirt
Ultra Light Down collection
Blazers and outerwear
Baby
Accessories, one piece, innerwear, socks, and bodysuits for newborn babies
Pajamas, socks, innerwear, leggings, pants, skirts, dresses, tops and outerwear for toddlers.
Women- Apparel for women includes clothes in different sizes and colors to suit individual needs
Skirts
Dresses and jumpsuits
Cardigans and sweaters
Blouses and shirts
Sweatpants and sweatshirts
Bra Tops
Bottoms
Graphic Tees
T-shirts and tops
Ultra collection
Blazers and outerwear
Activewear
Leggings pants
Shorts
Pants
Jeans
Underwear and Bras
Loungewear
Socks and Hosiery
Innerwear
Footwear
Accessories
Boys
Outerwear
Accessories
Loungewear and innerwear
Activewear
Shorts and Pants
Graphic Tees
Tops and T-shirts
Sweatpants and sweatshirts
The special collection from brand Uniqlo includes
Maternity Collection
Swimwear Collection
HEATTECH Collection
Mother's Collection
New Arrivals
Place in the Marketing Mix of Uniqlo
Uniqlo started its operations from Ube in Yamaguchi and with time spread its operations in several parts of the world. Its headquarters base is at Midtown Tower in Tokyo. By the year 1994, the company had more than one hundred outlets in Japan.
In the year 1998, November, the first trendy outlet of Uniqlo was opened in Harajuku district and later to several important cities throughout Japan to make it five hundred stores. After taking a decision to expand its horizons in the overseas market, Uniqlo separated itself from its parent company and established another enterprise Fast Retailing Apparel Co.
It started its operations from China and in the year 2002, opened its outlet in Shanghai in China, along with four other stores outside China in London, England. The year 2005 saw outlets in United States, South Korea, Bangladesh, Canada, Germany, France, Singapore and Taiwan.
By the end of August 2017, the company declared that it was operating through one thousand, nine hundred and twenty Uniqlo outlets in the global market. The company has chosen central and highly visible locations for its flagship outlets that are maintained by well-trained employees. Uniqlo has a highly developed R&D department that keeps an expert eye on all its products and units.
Price in the Marketing Mix of Uniqlo
Uniqlo has the distinction of being one of the leading retail chains in Japan in terms of both sales figures and profits earned. It is a high fashion and unique brand that has targeted upper and upper-middle class people as its target customers. It offers the variety of styles and good quality products at affordable rates.
The company believes in expansion plans and as such has to face competition from several rival brands. In order to increase its sales figures, it has adopted a penetration pricing policy. It has kept its product prices at par with the prices of its rival brands. As it offers better quality goods, it has managed to capture the mass consumer market with its reasonable product prices.
In order to increase its footfall, the company offers its products at discounted rates. This has resulted in an increase in sales figures and has ultimately led to greater revenues and high-profit margins.
Promotions in the Marketing Mix of Uniqlo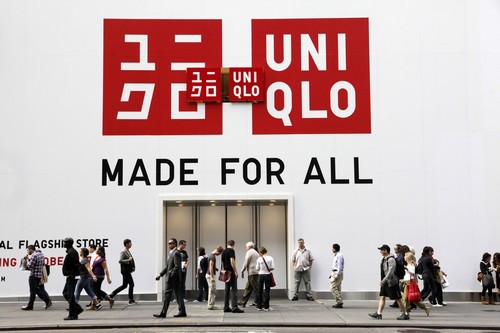 Uniqlo has adopted an aggressive marketing policy to increase its brand awareness in both its home country and in the overseas market. It believes in both above-the-line and below-the-line advertising and has utilized every possible marketing tool to its advantage. Its ads are shown via newspapers, magazines, hoardings, leaflets, and television.
Uniqlo realizes the heavy impact of social media platform and digital media on the consumer mindset. It sends periodic SMS to its regular customers informing them about new deals and new products. Discounts are also offered as part of the marketing process. The brand offers weekly promos to its regular customers and has divided them in terms of gender to make it more attractive like the Boys promotions coupon, Men's promotion coupon, Girl's promotion coupons and Women's promotional coupon. It has its own website along with Facebook, YouTube and Twitter account to garner brand visibility.
A contract was signed for design consultancy with Jil Sander, a famous fashion designer in March 2009. His collection +J won Brit Insurance Design Fashion Award in the year 2011. Shaitzy Chen has produced a capsule collection in the year 2010 after being associated with Uniqlo. The company tagline Driven by Innovation is apt as it suits its principals of continuous evolving to create better and better products.
Liked this post? Check out the complete series on Marketing Mix