Hawkins is of Indian origin and is associated with the manufacturing of consumer products. It was founded as a private company in the year 1959 but was converted to a public company in the year 1975. Hawkins manufactures and markets its products under several brand names like Ventura, Big Boy, Hevibase, Contura, Futura and Hawkins. The company has the distinction of selling nearly seventy-two million units of a pressure cooker in the global market. Some of its competitors are as follows-
TTK Prestige
Bajaj Electricals
Havells
About Hawkins
Type: Cookware manufacturing company
Industry: Consumer goods
Founded: 1908
Founder: Shri Dwarkadas Marfatia
Headquarters: Kolkata, West Bengal, India
Area served: India, Bangladesh, Nepal, Sri Lanka, Myanmar, Maldives, and Bhutan
Key people: Brahm Vasudeva (Chairman) and Subhadip Choudhury (CEO)
Number of employees: 1000
Product in the Marketing Mix Of Hawkins :
Hawkins is one of the largest manufacturers in India of the pressure cooker and its product portfolio includes several other kitchenware items.
The brand makes eight types of the pressure cooker and includes sixty-five models. Good quality, innovative designs and latest technology are some of the vital features of products by brand Hawkins. Following are some of the items in its product kit-
Kitchenware- It includes Bakeware and Cookware products like Kadhai, Idli Maker, Steamer, Pans and Pots, Tawa, Cookware Sets and several Pressure Cookers.

Home Improvement- It includes home utility products like rubber and sealing ring.

Appliances- It includes kitchen appliances like electric cookers
Some of the most popular pressure cookers related to brand Hawkins are as follows-
Hawkins Classic- It was the first unit introduced by Hawkins and is still in high demand because it has gone through several improvements and innovations over the years.

Hawkins Contura- It has rounded sides and a unique body for better visibility and easy stirring and is available in several capacities like 1.5litres, 5litres, 4litres and 2litres.

Hawkins Stainless Steel- It provides uniform heating and is suitable for induction and gas.

Hawkins Contura Black- is available in sizes 1.5litres, 3litres, 6.5litres, 2litres and 7litres. It has an anodised body and its lid is made of stainless steel. This helps in making it energy-efficient.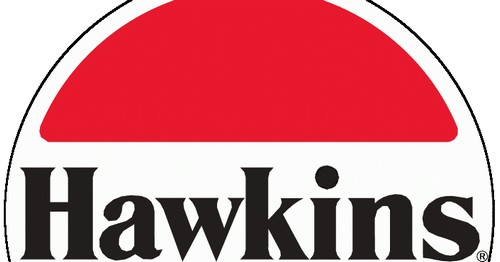 Place in the Marketing Mix Of Hawkins :
Hawkins is a well-known brand name in India and has its headquarters base at Mumbai in Maharashtra. The brand has an international presence in nearly forty countries where its products are easily available. Hawkins caters mostly to the domestic market and it contributes to 96% of total sales.
The brand has two regional offices and three plants for manufacturing process located at Jaunpur in Uttar Pradesh, Hoshiarpur in Punjab and Thane in Maharashtra.  It has a dedicated workforce of nearly eight hundred employees for efficient workings. Hawkins has a strong distribution channel so that its products are easily available in every nook and corner of India. It has taken help of direct dealers so that it can provide diversified products to its customers through utensil shops, supermarkets, hypermarkets and discount stores.
Price in the Marketing Mix Of Hawkins :
Demand growth for a pressure cooker and other kitchenware products is on a rise in rural areas. Hawkins has tried its level best to infiltrate both urban and rural sector and hence has adopted penetration policy that is spread far and wide. It also faces stiff competition from rival companies and has decided to keep its base prices at par with competitors.
It has adopted a competitive pricing strategy that will help the brand in undermining the efforts of its rival companies. Hawkins realises that its products are necessary for every kitchen and hence has adopted a reasonable pricing policy that will help the consumers to make a purchase at affordable rates.
Promotions in the Marketing Mix Of Hawkins :
Marketing strategy is a vital division of Hawkins brand and it has launched several campaigns to retain its positive brand awareness in the consumer market. The company has taken help of electric and print media and its ads are shown on several television channels, radio, newspaper, billboards and magazines.
The company has put the special onus on its packaging as each individual unit is packed in full-colour cartoon making it look attractive. Manual and cookbook are provided along with the product with detailed instructions and few recipes to make work easier. Every Hawkins product comes with a guarantee, for instance, its pressure cooker has a guarantee period of five years.
Liked this post? Check out the complete series on Marketing Mix