Maybelline is associated with FMCG sector and deals in the cosmetics industry. It is of American origins and is a fully-owned subsidiary of its parent company L'Oreal. Maybelline was founded in the year 1915 by its founder Tom Lyle Williams and was acquired by its present owner in the year 1996. Some of its competitors are as follows-
About Maybelline
Type: Cosmetics Company
Industry: Beauty
Founded: 1915
Founder: Thomas Lyle Williams
Headquarters: New York City, New York
Area served: Worldwide
Current CEO: Victor Luis
Number of employees: 7,000
Major products: Cosmetics, skincare, and fragrances
Product in the Marketing Mix Of Maybelline :
Maybelline products are all about innovation, style and colours. It is recognised as an authority in colours and creates products with the seasonal colour combination in hottest shades. It has nearly two hundred products in its portfolio and includes items for
Eyes like mascara, eyeshadow, eyeliner and eyebrow
Face like primer, powder, foundation, highlighter, contour, concealer, bronzer, blush and BB cream
Lips including lip liner, lip gloss, lip colour, lip balm and lipstick
Accessories like removers, makeup tools and brushes
Some important Maybelline products are as follows-
Maybelline Mineral Power Blush – Original Rose
Maybelline Color sensational Lipstick-Peachy
Maybelline instant Age rewind The Lifter-Pure
Maybelline Ultra Liquid Liner Waterproof
Maybelline Vivid Matte liquid –Rebel Red
Maybelline Brow Drama Pro Palette – Blonde 250
Maybelline Color Sensational High Shine Lipgloss – Chocolate Lust 315
Maybelline age Rewind Dark Circle Eraser – Brightener 160
Maybelline baby lips Lip Balm – Cherry Me
Maybelline Cover Stick Corrector/Concealer – Ivory Light
Maybelline Baby Skin – Warm Apricot
Maybelline Volum' Express Mascara (Bonus) – Blackest Black 225
Maybelline Dream Wonder Fluid Touch Foundation – Nude 40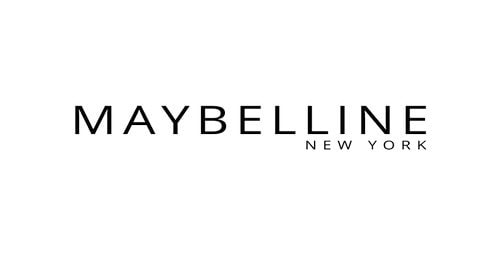 Place in the Marketing Mix Of Maybelline :
Maybelline is an international company with its product presence spreading to more than one hundred and twenty-nine global countries. Its headquarters base is in New York City in the United States. Products were first sold locally and later at the mass market by its founder.
In the year 1967, Plough, Inc purchased this company and its production facilities were shifted to Memphis in Tennessee from Chicago. In the year 1975, Maybelline factory was also shifted to Little Rock in Arkansas. In the year 1996 its operational headquarters shifted from Memphis to New York City and in the year 2000, its make-up factory to Brooklyn. Maybelline has a strong distribution network and has become a leader in mass-market retailing. Its channel includes distributors and retailers to reach consumers via drugstores, cosmetic stores, supermarkets, hypermarkets, speciality stores and discount stores.
Price in the Marketing Mix Of Maybelline :
Maybelline has projected itself as a brand with charming, stylish, intelligent, cool, hip and unflappable image that is daring as well as modern with a sophisticated outlook.  It targets upper and middle-class section of society and its aim is to offer accessible cosmetics to every woman. Maybelline has adopted mid-premium pricing policy as it offers qualitative products.
As the brand faces stiff competition from other rival brands it has implemented competitive pricing plan to gain an advantage in the consumer market. It has kept its product prices at par with similar products of competitors and this has helped in gaining a larger market share in the cosmetics industry.
Promotions in the Marketing Mix Of Maybelline :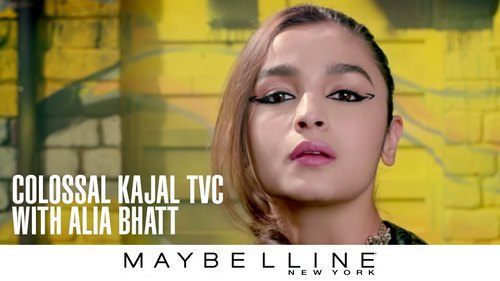 Maybelline has adopted several promotional plans for its products in international market. Its first ad campaigns were launched in magazine Photoplay in the year 1916 and later ads were placed in magazines like Delineator and Pictorial Review. Currently, it has launched several ad campaigns that have been shown via television, fashion magazines and billboards.
It hired Lynda Carter as beauty-fashion coordinator and she became a part of its ad campaigns. Maybelline realises the impact of star power on common masses and has roped in several celebrities to endorse its products like Kristin Davis, Jessica White, Julia Stegner, Sheetal Mallar, Fasha Sandha, Zhang Ziyi, Miranda Kerr, Gigi Hadid, Jourdan Dunn and Josie Maran. Indian actor Deepika Padukone has also been associated with brand Maybelline. It's popular tagline is Maybe she's born with it, maybe its Maybelline. The company has entered into a deal with Mercedes-Benz fashion Week and has become its official make-up sponsor.
Liked this post? Check out the complete series on Marketing Mix