Head & Shoulders is a subsidiary of its parent company Procter & Gamble. It is associated with FMCG sector and offers products related to personal care. Head & Shoulders is of American origins and was introduced to the consumer market in the year 1961. The brand has targeted middle class and upper-middle class people as its target customers. Some of its rival companies are as follows-
About Head & Shoulders
Type: Head & Shoulders is a brand of anti-dandruff and non-dandruff shampoo produced by Procter & Gamble.
Industry: Personal care
Founded: 1961
Founders: Paul C. Chatman, Neils C. Jorgensen, and Hans R. Dobnig
Headquarters: Cincinnati, Ohio, United States
Area served: Worldwide
Current CEO: Jon Moeller
Number of employees: 98,000 (2022)
Major Products: Head & Shoulders shampoo, conditioner, body wash, and other hair care products
Product in the Marketing Mix Of Head & Shoulders :
Head & Shoulders has been able to gain consumer trust because of its qualitative products. It is a hair care brand and deals in products related to anti-dandruff segment so that it may result in smooth and beautiful hair. It offers products for men, women and also products that can be used by everyone irrespective of gender. These are for the dry, itchy and sensitive scalp, for relief against dandruff and also for severe scalp conditions. Brand has a diversified product portfolio that includes-
Shampoo –
Classic Clean Shampoo

Instant Relief Shampoo

Citrus Breeze Shampoo

Moisture Care Shampoo

Instant Oil Control Shampoo

Purely Gentle Shampoo
2-in-1 range-
Old Spice 2-in-1 For Men

Green Apple 2-IN-1

Citrus Breeze 2-in-1

Classic Clean 2-in1

Instant Control 2-in-1
Conditioner-
Smooth and Silky Conditioner

Dry Scalp Care With Almond Oil Conditioner

Classic Care Conditioner

Green Apple Conditioner
Co-Wash-
Treatment-
Full and Strong Hair Thickening Treatment

Full and Thick Advanced Thickening Tonic For Men

Full and Strong Scalp and Hair Treatment

Moisture Care Scalp Soother

Instant Relief Scalp Soother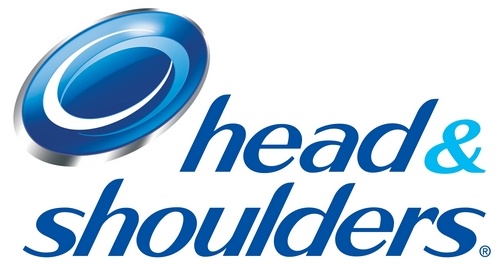 Place in the Marketing Mix Of Head & Shoulders :
Head & Shoulders is a renowned brand and has spread its presence in several countries of the world. It has grown from strength to strength because of its penetration policies and has been able to capture several international markets like Pakistan, Bangladesh, Canada, United States and the United Kingdom. It made its debut in India in the year 1997 and has been able to create a distinctive market of its own. Head & Shoulders has a wide distribution network as it has the backing of its parent company Procter and Gamble. Its distribution channel includes services of distributors and retailers to reach consumers via supermarkets, discount stores, hypermarkets, local markets and corner shops. Its products are also available via online shopping platforms.
Price in the Marketing Mix Of Head & Shoulders :
Head & Shoulders has always been on the brink of the price war with its rival companies. It faces stiff competition with several competitors and hence has kept its prices at par by adopting competitive pricing strategy. It has also kept a penetration policy so that it can reach towards new markets and gain further customers. Head & Shoulders relies on its reasonable pricing strategy to attract and maintain the loyalty of its consumers as its products are affordable and pocket-friendly. Moreover, they are available in different sizes s that a person can easily make a purchase according to his/her personal needs. The brand also advocates promotional pricing strategy during the summer season by offering discounts and incentives as sales during that time is higher and it results in larger volumes and greater revenues.
Promotions in the Marketing Mix Of Head & Shoulders :
Head & Shoulders relies heavily on its marketing team for promotional activities. It has adopted an aggressive policy that is creative and informative. Head & Shoulders is one of the most recognised brands and has launched several ad campaigns to create and maintain brand visibility in the market. Ads are aired on radio, shown on different television channels and are also displayed through newspapers, pamphlets, posters, magazines and hoardings at strategic places.
Head & Shoulders is a great believer of celebrity endorsement and has roped in famous personalities to take part in its advertisements. Thalia, Mexican celebrity, Jenson Button, Formula One Driver of British origin, Nauheed Cyrusi, Indian model, Saif Ali Khan and Kareena Kapoor Khan, Indian actors have all been part of this brand at one time or other.

Liked this post? Check out the complete series on Marketing Mix