Lupin limited is associated with Pharmaceutical industry as it deals in Healthcare products. It is a public company of Indian origins. Lupin was founded in the year 1968 by its founder Desh Bandhu Gupta. In terms of market capitalization, it is ranked at seventh position in the global market. As generic-pharmaceutical Company, it is ranked at 5th position in terms of prescription-led-market share in the United States. Some of its main competitors in this field are as follows-
Reddy's Lab
Sun Pharmaceuticals
Ipca Laboratories Ltd
Matrix Laboratories Ltd
GlaxoSmithKline Pharmaceuticals
About Lupin
Type: Multinational pharmaceutical company
Industry: Pharmaceuticals
Founded: 1968
Founder: Dr. Desh Bandhu Gupta
Headquarters: Mumbai, Maharashtra, India
Area served: Worldwide
Key people: Nilesh Gupta (Chairman) and Kamal Vinita D. Gupta (CEO)
Number of employees: 15,000
Product in the Marketing Mix Of Lupin :
Lupin is an international company created to fight life-threatening diseases by manufacturing drugs and medicines of highest priority. It gained recognition for the first time as largest manufacturer in the world of tuberculosis drug.
It occupies a prominent position in major markets related to NSAIDs Therapy, Anti-infectives, GI, CNS, Pediatrics, Asthma, Diabetology and Cardiovascular problems. It has obtained a leadership position in the global market for Cephalosporin and anti-TB segments. Lupin has a highly developed R & D facility that has made qualitative progress in the field of New Chemical Entity or NCE Program. Its entry into advanced-drug-delivery-system has led to the improvement of platform technologies. Lupin's business entity includes entire value chain of pharmaceutical sector and ranges from generic and branded formulations, advanced-drug-delivery-system, APIs to biotechnology.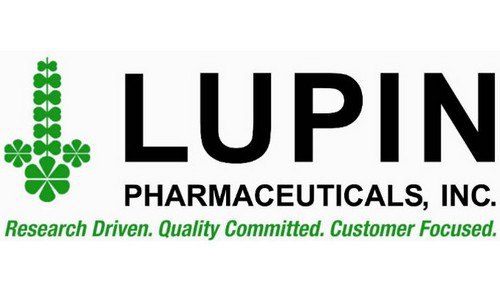 Place Mix in the Marketing Mix Of Lupin :
As generic-pharmaceutical Lupin is the fastest growing company in Japan and United States and occupies 4th position in South Africa. It has its headquarters base at Mumbai in Maharashtra. Its manufacturing plants in India are located at ten places like Nagpur, Aurangabad and Tarapur in Maharashtra, Dabasa and Ankaleswar in Gujarat, Indore and Mandideep in Madhya Pradesh, Jammu in Jammu and Kashmir and in Goa.
Its overseas manufacturing plants are located in Mexico and Japan. Its R & D facility houses nearly fourteen hundred scientists and is at Aurangabad and Pune in Maharashtra. Lupin has an international footprint with its drugs reaching nearly seventy countries in markets of South Africa, Philippines, Australia, Japan, Europe and the United States besides India. Lupin has a widespread distribution channel that includes an efficient workforce of more than fifteen thousand employees.
Price Mix in the Marketing Mix Of Lupin :
In terms of revenue, Lupin is ranked at 3rd position in India and at 10th position in the global market. At the end of the financial year 2014-15, it declared its estimated revenues at 2.06 billion dollars and profit at 393 million dollars. The government has set up price regulations and this has affected the pricing abilities of different pharma companies to several degrees.
Indian Pharma sector has nearly 300 organised and 20,000 unorganised players and this creates a competition amongst the brands. Lupin had previously adopted Cost-based pricing policy but later it changed it and adopted a new fair pricing policy for the betterment of Indian people. Now individuals can easily buy essential medicines at inexpensive and cheaper rates. Lupin offers Generic drugs at very low-cost and thus reduces the consumer burden and helps in much-needed savings.
Promotion Mix in the Marketing Mix Of Lupin :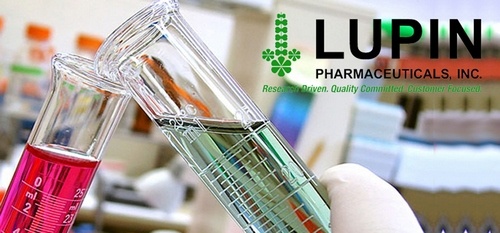 Lupin is a pharmaceutical company that is working towards the welfare of mankind. It recognises its social responsibility and in the year 1988 has established Lupin Human Welfare & Research Foundation. It covers 35 villages in Rajasthan and has undertaken projects related to rural developments. Lupin has worked towards the construction of school buildings in villages and towns for the development of children.
It encourages women empowerment via social development in fields of education, health and nutrition. Lupin has won several accolades and appreciation in recognition of its works. In a study by BlueBytes, it topped the list as India's Most Reputed Brands. In the year 2009, it received International Excellence Award, in the year 2010 as Best Drug Development Company, Asia and in the year 2010 again The Most Promising Entrant into the Big League. Lupin has developed several programs to groom its talented pool of workforce via education, exposure and training. It encourages the concept of transparency to make improvements at every level.
Liked this post? Check out the complete series on Marketing Mix