Corona is a renowned brand that deals in beer and is associated with beverage industry. It was introduced to the consumer market in the year 1925 and currently its manufacturer is Modelo Group. People serve Corona with a wedge of lemon or lime for added flavour and tartness. Corona is a top-selling brand of beer in the world market and has targeted young individuals from the upper and a upper-middle class section of society. Some of its rival companies are as follows-
About Corona Beer
Type: Beer
Industry: Beverages
Founded: 1925
Founder: Grupo Modelo
Headquarters: Mexico City, Mexico
Area served: Worldwide
Key people: Carlos Brito, CEO
Number of employees: 23,000
Product in the Marketing Mix of Corona Beer :
Corona Beer is one of the most consumed beverages globally. It is available in deferent bottle sizes and at least thirty versions to meet various requirements of different countries. Product kitty of Corona Beer includes two variants and they are-
Corona Extra – It is a Pilsner Lager that is a product of Mexico. It has 4.6% of alcohol content and is generally served with lemon or lime wedge to increase its flavour. Corona is an authentic, classic and premium beer with refreshing taste. It is available in both cans and bottles of various sizes.
Corona Light- It is a Pale lager with light low calorie and has 3.7% of the alcoholic content. Corona Light is refreshing, crisp, light and dry beer and is appropriate for hot and spicy foods. It is available in bottles of 330 ml.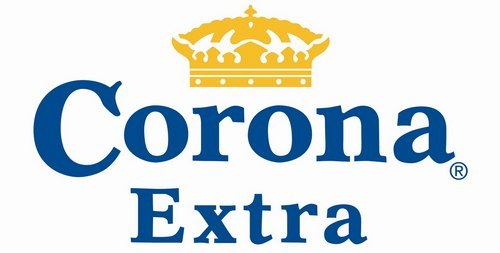 Place in the Marketing Mix of Corona Beer :
Corona beer is manufactured by its parent company for both domestic usages and for exporting to several other countries.  Its distribution facilities are limited to Mexico only and it has seven breweries with state-of-art facilities.  It was launched at first in the domestic market in the year 1925 and within a span of ten years had become top beer brand in the country. In the year 1976, the brand started to export it in the United States with help of Constellation Brands and in the year 1979, Corona Extra had become top-seller in imported beer category. In the year 1985, Corona started exporting its products to other countries like Japan, New Zealand and Australia.
Currently, Corona beer is easily available in nearly one hundred and seventy countries of the world. The brand has a very good distribution policy under which it enters into an agreement with the distributors and helps with plans relating to supervising, supporting and co-ordinating all deals. Products are easily available in restaurants, bars and even convenient stores.  
Price in the Marketing Mix of Corona Beer :
High-quality product and good brand presence have created a wide market for products related to Corona beer.  The brand has decided to opt for a premium pricing policy for its premium product. The price of similar products of its competitors is fairly less but still brand has managed to occupy the fourth position in the world market. Its high prices are a symbol of its value-added products and have helped in creating the strong position for the brand. This value-added pricing policy of brand Corona has ultimately benefitted the company and has resulted in high domestic and international sales and greater revenues.
Promotion in the Marketing Mix of Corona Beer :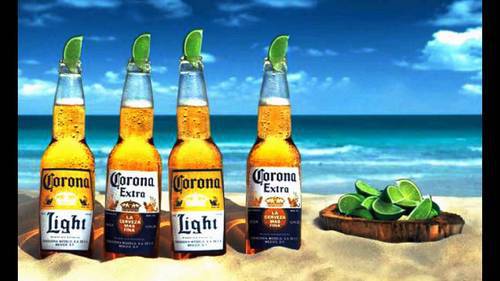 Corona beer brand has decided against joining the crowd. It has set up a distinguishing promotional strategy and it started with an inside information about perceptions and insights of consumers. The company has projected its brand with a unique personality and a definite set of values. Corona as a brand is connecting directly with its consumer base with positive cues like vacations, beach, hanging out with family and friends, all depicting closeness and relaxation. The brand has created various simple, quiet and scenic ads depicting beauty and harmony with Corona beer and these have managed to pull in the crowds at a larger number.  
Its tagline is very apt and defines the brand with words like Corona, Miles away from ordinary. Its ads are aired on television, shown in newspaper, billboards and magazines for brand visibility and awareness. Corona has entered into several sponsorship deals. It is the title sponsor of professional teams of soccer in Mexico, NASCAR Corona Series and LPGA Tour tournament Corona Championship.
Liked this post? Check out the complete series on Marketing Mix